Not only another great company owned and operated by moms but a company that offers fabulously fun wall decals to add art to your kid's rooms!  Plus these kits don't include just one or two decals but enough to transform a room!
WallCandy Arts designs and manufactures modern peel and stick decorating kits for the wall. WallCandy decals are printed on art book quality presses utilizing the highest quality material in the industry. They are removable and reusable, non-toxic, lead-free, VOC free and made in the USA.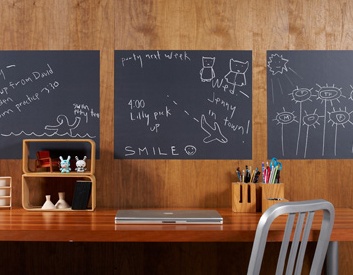 Don't have room for a big, bulky easel with chalkboard in your kids' playroom?  Or worry that a chalkboard on the wall might fall off if your child gets a little too aggressive with their drawing?  WallCandy Arts has the answer with our favorite Chalkboard Wall Panels.  These peel and stick chalkboard wall panels are perfect for your budding artists or for your little school teachers in the making!  They are easy to put up, create a smooth writing surface and are easily removed without damaging the walls.  You won't have any of those pesky nail holes from hanging a chalkboard!  They can even be reused.  Plus, another great thing about these chalkboard wall panels is that it includes chalk that is dustless, and does not contain the following common allergens:  Latex, Dairy & Casein, Egg, Gluten, Peanut & Tree Nut or Soy. 
Not really the chalkboard type?  Not to worry because Wall Candy Arts has tons of other options from whiteboard decals, to fairies, to dinosaurs, to our favorite race call wall decals!!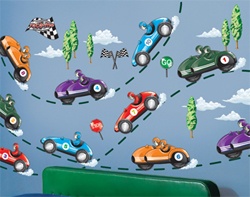 If you are looking for that something special to spice up your children's wall (or maybe your office – remember the whiteboard decals?),  you have to check out WallCandy Arts fabulous selection!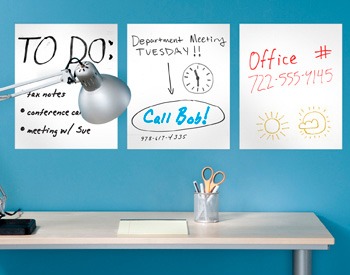 For more information or a closer look at WallCandy Arts, visit their website.