Water Fun For Older Children
Nothing is better than spending these hot summer days relaxing in the pool, sea or lake, but is there more for your older kids to be doing than  swimming and splashing you? There sure is! Here are some water toys for your older children to enjoy for the next few months.
Aquaglider Underwater Pool Toy $12.98
This cool toy will have the kids (and adults) chasing around the smooth glider underwater. It doesn't use batteries, just hydrodynamics to move, and you can increase the speed by adjusting the wings. Just place it in water and watch it go!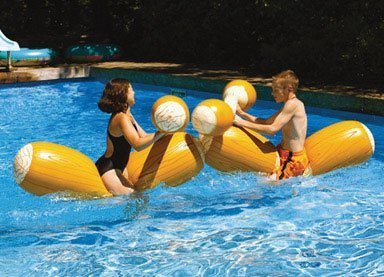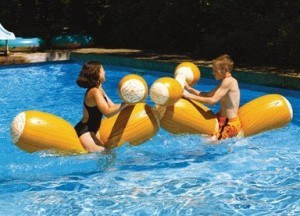 Ready. Aim. Joust! And you thought jousting was just for knights on horses! This set comes with two inflatable logs, and two log boppers. Simply put them in the pool, add some kids and away you go! Suitable for ages 5 and up.
Water Gear Water Quoits Game $10.95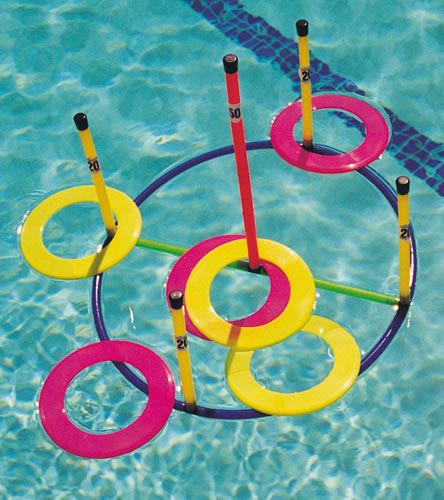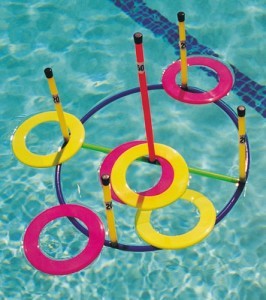 Children can practice their aim with this water quoits game, which includes a ring with five stakes, and six quoit toss rings. There are points on each stake, but the middle stake is a little higher and harder to get, so the points are higher. Add up your points and see who wins!
Intex Aquatic Dive Balls $6.04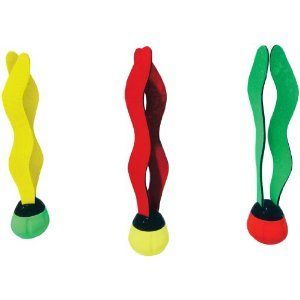 Have a child that's learning to dive? Make the process more interesting with these dive balls from Intex. With their bright colors and long tops, your child will be able to spot them from a distance and pick them up.
Floating Hoops Basketball Game $9.95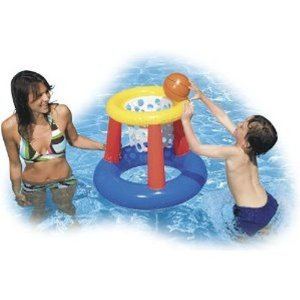 Everyone can enjoy this basketball hoop, as your family and friends aim and shoot at this floating basket.  The base fills with water for more weight and stability.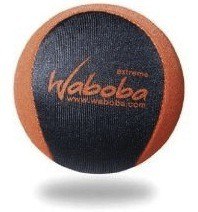 Do not be mistaken into thinking this is just a ball…. This is a ball that bounces on water! Much like a skipping rock, this hand-sized ball will skip on water, so have your kids throw it around and watch them enjoy it!