Why We Didn't Take a Double Stroller To Disneyland
I"ll be honest, I was hesitant to attempt a Disneyland trip with kids as young as mine. I had been once before with just one child (a special mother daughter getaway for her 5th birthday!) but now, we were embarking on the a big family shindig – grandma, aunts, uncle, mom, dad, and 3 kiddos ages 11 months, 4 years, and 6 years.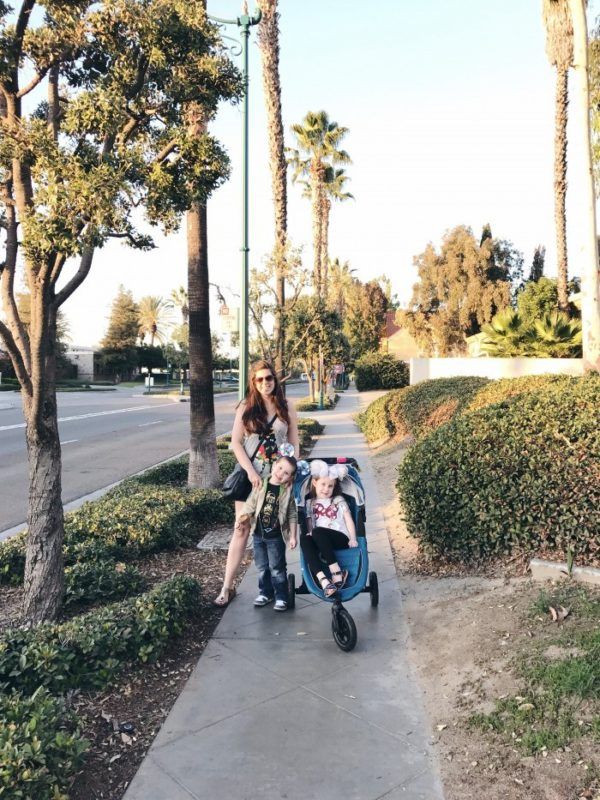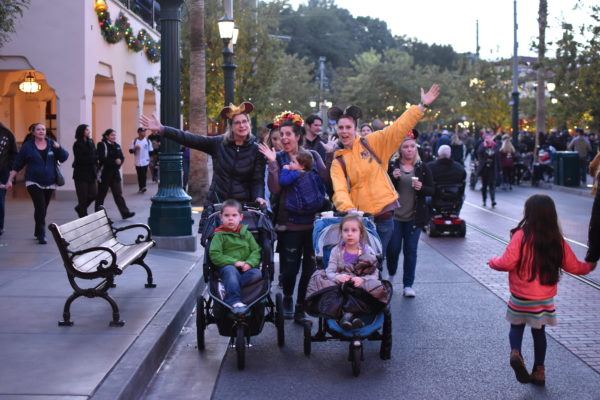 The logistics alone were crazy. From the flight to the shuttle to finding a suite big enough for everyone (FYI – La Quinta on Clementine had a 3 room suite for quite the bargain!). But we did it, and we had a blast. So much so that grandma is already scheming for our next adventure to the happiest place on earth!
The question I get most of all about our trip is how we got around with such young kids. You know, without succumbing to carrying them for miles each day. And yes, it will be miles… we averaged 9 miles a day for 5 days!!!
And even though a double stroller seemed to be the common recommendation from friends who had gone before us, I decided to stray from their plan. Instead we took 2 single strollers and a baby carrier. Here's why …
Double strollers are BIG — Stroller parking is quite the feat at Disneyland. There are designated areas, but they get full, fast. Finding a space for two single strollers is much easier than finding space for a giant double. It's also much easier to walk single file when the park is crowded versus taking up a wider path with a side-by-side double. In our case, we had the option of bringing a double BOB, if you have a stacking double that could obviously change this situation. Over the years though we've found that our kids prefer a side by side double since they get more space and a better view.
Big kids get tired too — My 4 and 6 year old are totally capable of walking, and they did quite a bit, but 9 miles is a lot to ask of little ones. And Disneyland is about fun, not pushing your stamina to the limit. If your kids aren't used to trekking miles up miles each day, definitely plan some wheels for their tired feet.
Ample basket space is a must — Three kids, plus our crew of adults, meant lots of snacks and supplies were needed. Having the basket available from two strollers made packing up for a day at the park much easier.
Ability to divide and conquer — Perhaps best of all, having two, separate strollers allowed us to divide and conquer. Since we were traveling with more adults than kids (a huge blessing, I know!) one of us was usually free throughout the day to sneak away with a big kid on a mini date for a favorite ride or to see a show. It was really special to get that one-on-one time and having two strollers made this easy. It was also helpful when some folks wanted to stay later for fireworks, but I needed to head back for baby's bedtime.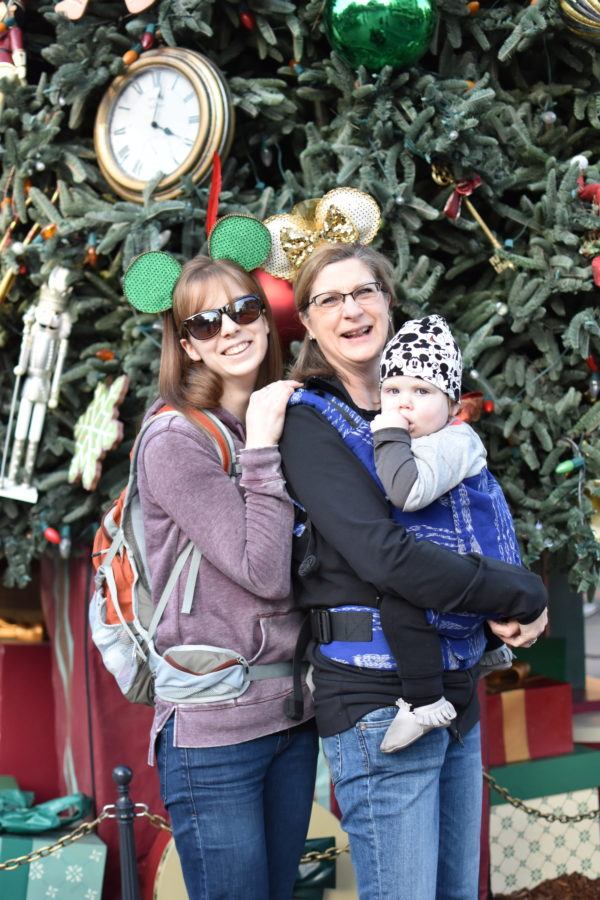 And we can't forget the carrier! With space in each stroller's basket it was easy to tuck our Tula underneath. That way, if both big kids needed a ride (which often happened late at night), no one was left juggling a sleepy baby in just their arms. The Tula allowed for close snuggles on front or easy piggybacks for our walk back to the hotel.
Are you heading to Disneyland soon or have you been recently? What are your favorite theme park tips?