Wearing A Toddler On Your Back In A Baby Carrier
When I had my first child, we chose the ErgoBaby carrier because of it's comfort and the fact that baby could be worn on our front, our back and our hip.
By the time my second baby was born, I knew I needed more- I now had a two year old and a newborn. I needed to be hands free as much as possible and fast. After using my ErgoBaby on my back quite a lot while pregnant, I wanted to try something else. With my newborn, I used my Maya wrap a lot, but then I met some amazing babywearing moms who would wrap their babies on their backs. I was rather intrigued. Of course at first I was like, no no no, I could never do that! Well, I ate my words, bought a wrap, watched many youtube videos about back wrapping, and now I love it. I have a son who just turned one, and as soon as he sees the wrap come near him, he knows it's naptime and he actually smiles about it.
If you wear your baby but haven't tried putting them on your back yet, you should definitely try it! And if you've never worn a baby, let me tell you how wonderful it is to wear them like a backpack 😀 Here are some reasons why:
1. Baby is happy close to you – As a new human to the world, where would you rather be- on a cold floor or hanging out with mom? And sleeping cuddled up to the sweet smell of mom's hair or neck? Sounds pretty relaxing!
2. Baby is seeing what you're seeing – I often think of toddlers running about and just seeing a bunch of knees or butts (let's face it, that's what they're seeing!) and I do feel so bad for them. In a high up back-carry they can see the faces that you see! They can touch what you touch! This is wonderful for their development. I recently had my son on my back at the grocery store, and he was reaching out and grabbing fruit with me.
3. You have two hands free to carry things, mow the lawn or cook – Moving house two months ago and would have been much harder without having my son on my back. He slept there, he checked things out, and I made quick meals for us. It was all round brilliant. Does Dad not know how to help out as much? Put the toddler on your back and go for a walk! Mow the lawn!
4. You can tend to your older children – If you have older children that want you to do things with them, this provides the perfect opportunity.
5. You can wear your baby while pregnant- Obviously this should be done with lots of care, and provided you're in good health, but you can wear your toddler while pregnant too, keeping you hands free for other tasks!
Here are some different ways to wear a baby on your back:
A Mei Tei has no buckles, just tie waist and straps.
A buckle carrier like an Ergo below.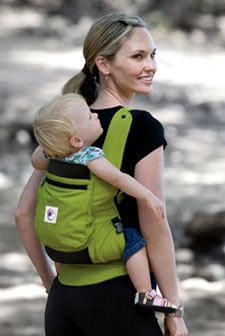 In a sturdy wrap, not a stretchy one, that can hold the weight of your toddler. The different carries you can try are endless!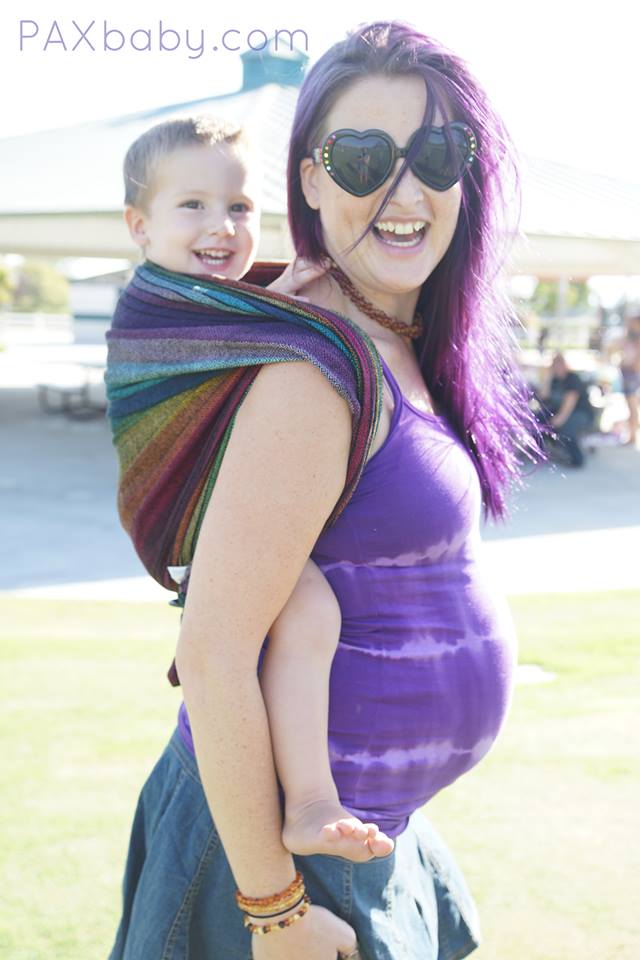 Do you wear your child on your back? Let us know in the comments below!