Welcome the cool fall weather with crafts to match the season!
While the weather outside isn't exactly frightful, it's also not always delightful when the wind and rain come your way as the fall season is now underway. Fall is also another great reason to decorate the house as you wait for the Halloween season to officially kick-off (I know it's everywhere right now but still a little early to decorate…don't you think?!). So why not bring the kids in and settle down for some fun arts and crafts that celebrate the season — it's a great way to spend some quality time together, especially after school!
Personally, I love craft kits because you don't have to worry about not having the one thing you need to complete the project so here's a look at some great fall craft kits that you can keep on hand and make whenever the mood strikes you. Happy crafting!
This kit comes with everything you need to make the wreath. Just punch out the leaves and position however you want on the wreath! Easy and fun…Fall Leaf Wreath Kit, $19.95, at paper-source.com.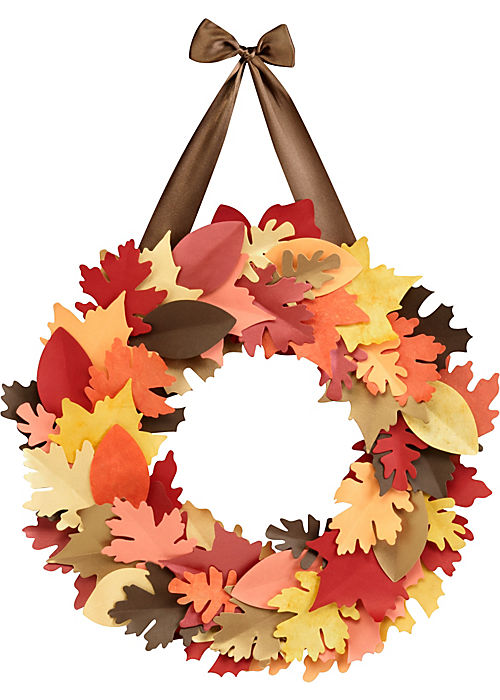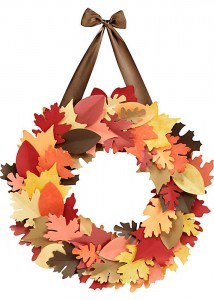 These will make such a festive centerpiece in a pretty bowl. Acorn DIY Kit (paints included), $15, at etsy.com.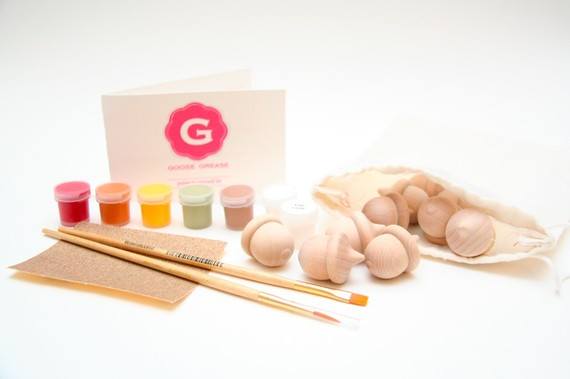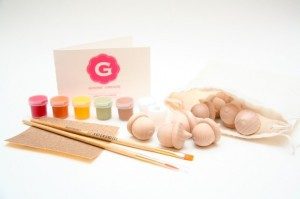 Something to keep all your fall memories in…Patterned Fall Leaves Photo Magnet Craft Kit, $7.99, at amazon.com.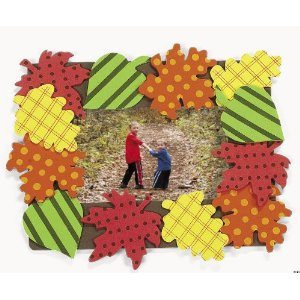 I might line all of these up on the fireplace mantle…adorable! Design Your Own Ceramic Pumpkin Banks, $18 for 12, at orientaltrading.com.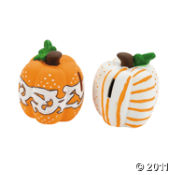 Make like Johnny Appleseed and do an apple print with REAL apples. For how-to directions, visit MarthaStewart.com.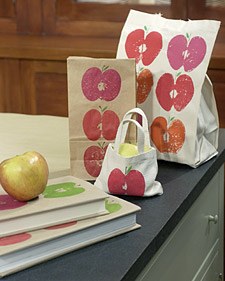 This is something that you'll definitely use year after year. Unfinished Wood Blocks Harvest Kit, $22, at etsy.com