Recently, Propel asked if I would share my personal goals and what inspires and ultimately propels me to achieve those goals. This was a no-brainer for me. Let's just put it out there – I have a lot of goals. I'm just one of those goal-oriented people who is always trying to be better and do bigger things. I never feel like I can settle with where I'm at. Whether it is with work, family or myself, I strive to be the best I can be.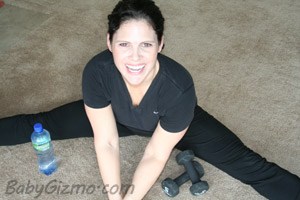 One of my current personal goals has been to lose 15 lbs. I'd settle with 10 but I'm striving for 15. Okay, I lied, I'm looking to drop 15 lbs and I won't settle for just 10. Remember I rarely settle. This 15 lbs has been just hanging around since I had kids. I like to think of it as a 5 lb-not-so-appreciated gift from having each of my 3 babies. Now that my youngest is 2 1/2 years old, it's time to shred that extra weight. Plus, it doesn't hurt that swimsuit season is right around the corner.
I've already lost 7 lbs and if you know me that is huge in my world. Before I tell you what I'm doing to achieve this personal goal of weight loss, let me tell you why I want to do it or basically what inspires me to do it.
Most of you know that I'm a wife and mother of three very active young kids. In my daily life, I strive to be the best wife and mother that I can be. I believe in order to do that, I have to make sure I'm taking care of myself at the same time. If my lazy, old, tired bones can't get off the couch because I'm unmotivated, then I'm not going to be a very good wife and mother, am I? The more I take care of myself with diet and exercise, the more energy I have for them. I'm more active, involved and ready for whatever life throws my way. Looking good and feeling good about myself doesn't hurt either. If I'm happy with myself and how I look, that is definitely going to make me a happier person. Happy wife (mother) = happy life for everyone around me.
My weight can definitely affect my amount of involvement with my kids during the summer. They love to swim. If I was always self-conscious about how I looked in a swimsuit, I would spend more time on the pool sidelines covered in clothes as opposed to being in the pool having fun with the kids. I do not want to be that parent. I'm not a sideline parent!
At the end of the day, my husband and my kids inspire me to be the best me that I can be. If losing 15 lbs makes me feel better about myself and in turn helps me to be a more active and involved parent and wife, then I'm happy that they are subconsciously propelling me to achieve this goal.
So, how am I doing it, you ask? Good old diet and exercise. There is no magic weight loss potion for me – just a lot of hard work. When I started to strive for this 15 lb goal, I decided to change up my exercise routine. I'm a gym rat normally. I hit the gym probably 4 days a week. Since the scale has been stagnant for a looooong time, I thought we needed to mix things up a bit. Plus, the travel time to and from the gym, as well as, the time to work out was just taking too much time away from my work and kids. That's when Jillian Michaels came into my life. Well, the Jillian Michael's 30-Day Shred that is. This 27 minute workout is a God-send for me. I can always find 27 minutes each day! I do this workout 7 days a week and let me tell you – it works! I wouldn't lie to you. I've seen more results with this 27 minutes each day than I have been seeing during my 1 hour gym sessions in years. The 30-Day Shred is hard. I sweat. But I'm toning up and losing weight. Score.
Besides the 30-Day Shred, I'm trying to eat healthy. I say "trying" because I'm not perfect. I cheat from time to time and have a brownie. Yep, I said it. A brownie. You've seen my Pinterest photos, I'm a fan of the brownies! Overall, I'm doing really well though. I've cut out most dessert and just take in less calories.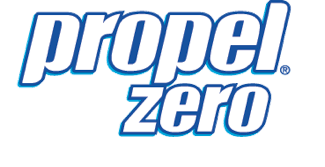 Another big change I'm making is to cut out most other drinks besides water. Sure, I have a coffee in the morning, but hey, I'm a mom of 3 kids and caffeine is my friend. Since water-only can get kind of boring and I need a little pizzazz in my beverages, I also drink Propel Zero. It's like enhanced water. Propel calls it "Zero Calorie Nutrient Enhanced Water Beverage". It's good and again I wouldn't lie to you! It tastes like fruit flavored water so it gives your water just a kick. I think the grape is my favorite but the strawberry kiwi is a close second. A great thing is that it also has vitamin C & E, B vitamins and antioxidants. I'm not a doctor or a nutritionist but those sound pretty good to me. Those are all vitamins I don't mind consuming to give me a little extra energy.
So, there you have it. That is one of my current personal goals and my kids, husband and myself are what inspires and ultimately propels me to achieve it. Here's to bikini season! Okay, let's be real…mom-tankini season.
Propel Zero – in bottles and convenient powder packs – gives you vitamins C & E, B vitamins, and antioxidants. So you can replenish, energize, and protect with zero calories and no added color.
It's what keeps you going – so you can do what moves you. Join the conversation about What Propels You on Facebook now.
(URL: http://on.fb.me/xi1tZE)
Disclosure: Compensation was provided by Propel Zero via Glam Media. The opinions expressed herein are those of the author and are not indicative of the opinions or positions of Propel Zero.