What's in the Box Wednesday | Getting Ready for TV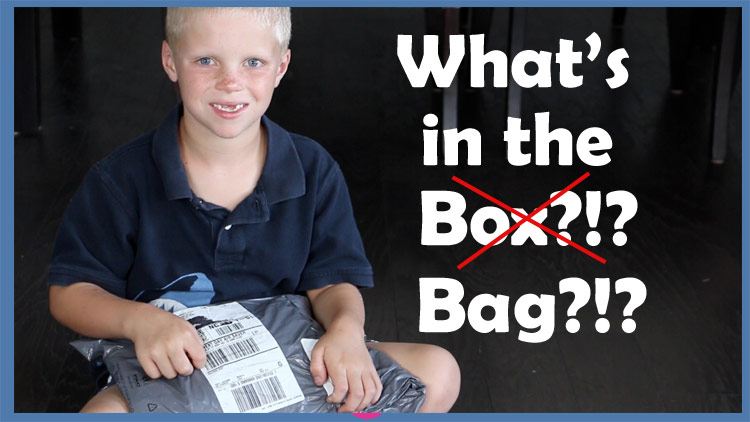 That's right, it's Wednesday again! Time for What's in the Box Wednesday! Well, actually our Junior Gizmo guy is opening a bag, so we have to call it What's in the Bag this week! The kids are getting ready to model on-air during a back-to-school TV segment on WBTV Charlotte and today we are revealing one of the outfits that we are featuring. It's a budget-friendly option that was less than $35 for the entire outfit INCLUDING the shoes!
Take a peek and see what he is wearing!