Ahh, potty training. The two dreaded words for every parent. My question today is when do you start potty training? Is there a certain age you wait for or do you take your cues from your kids? Should potty training begin earlier for girls and later for boys?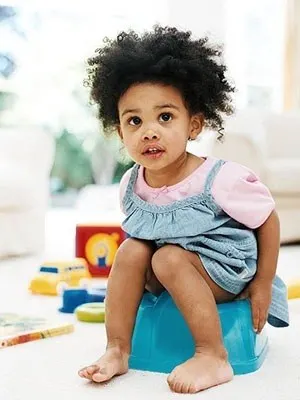 There are so many opinions out there that for a first time mom like me, it can be really overwhelming. When do I start? What method do I use? How long is it going to take?
I honestly think that every single child is different and while there are thousands of ideas out there, I think it's important to get a head start on doing your research. My son is 19 months old and I don't think he is at all ready to begin this process. I'm hoping to begin teaching him the joys of the toilet when he turns two and yet I have begun doing my research. Here is a list of potty training tips I think every mom could benefit from reading.
All about the bribes. Offer to reward your child with a treat each time they use the potty.
Lots of encouragement. Show your child affection, support, and positive reinforcement during the process.
Patience is a virtue. You may think (and want) your child to be ready when they are a certain age, but the truth is, they may not be. Be patient and if your child really isn't ready to potty train, put it off until they are and try again then.
Buy a practice toilet before you start. Get your child familiar with the concept of going on the toilet when they are young. It will make potty training easier.
Devote a whole weekend to potty training. I've heard lots of success stories from other moms who have done this. They focused their entire weekend on potty training and their children made great strides and benefited greatly.
Be a broken record. Remind your child every 30 minutes to try and use the bathroom.
Cut the liquids early enough before bedtime to help avoid accidents at night.
Put fun books by the toilet to give them something to read while practicing. This will also help them stay on the toilet longer.
Invest in some fun potty training books or videos to further help your children.
Now that I've shared some of my tips, leave me a comment and tell me your best tip for potty training! Have you used any of the tips I mentioned? How did they work?