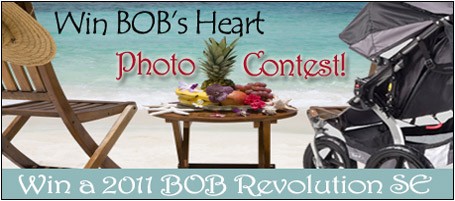 How would you win BOB's heart?  By taking him on a romantic date?  Showering him with gifts? Send in a picture showing us how you would romance Bob and BOB could be yours!  Remember – Bob likes to play hard to get so this is the time to bust out your best moves.  Your creativity could win you a 2011 BOB Revolution SE.  (Mamas are the ones setting up Bob, so let's all keep it Rated G!)
*You are trying to win BOB's heart, so BOB does not have to be in the photo!  Kids don't have to be in the photo!  No one has to be in the photo!  We aren't going to give you all the ideas – but just to clarify – it could just be a photo of a picnic set up for BOB, for example.  (It has to be YOUR photo though!)
How to Enter:
Submit your original photo (no more than 250 KB allowed) to contact@babygizmo.com by 11:59pm CST on Sunday, March 27, 2011. Please include this information with photo submission:
Your Name
E-mail Address
City & State you live in
Phone Number
Our Baby Gizmo Judges will pick the best 20 photos to post on Baby Gizmo Facebook page for everyone to vote on the winner! That's right, you can help pick the winner!
Voting will begin on Tuesday, March 29, 2011 and end at 10:00pm (CST) on Monday, April 4, 2011.
Winner will be announced on April 5, 2011.
Prize:
ONE (1) GRAND PRIZE: 2011 BOB Revolution SE stroller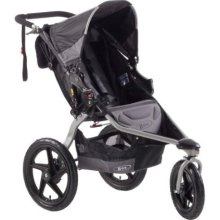 For more information and Baby Gizmo Win BOB's Heart Photo Contest rules visit:
Win BOB's Heart Photo Contest