Today was the first day of the two week Winter Break. While I love spending extra time with my boys, keeping them busy is a chore; especially when it's raining cats and dogs. My boys go stir crazy when they are indoors for too long as they normally live in our backyard. They build forts in the bushes, play soccer like it's going out of style, dig in the dirt and collect sticks… you know, typical boys stuff. Finding ways to keep them all entertained, at the same time while indoors, is tricky for their ages (1,3 & 8). So every year, I gather a bag of tricks in order to make the break more enjoyable… for all of us.
Here are some ways we're keeping our kids busy during the Winter Break this year.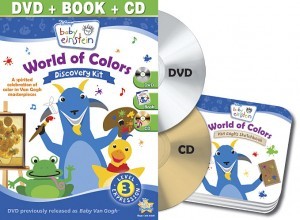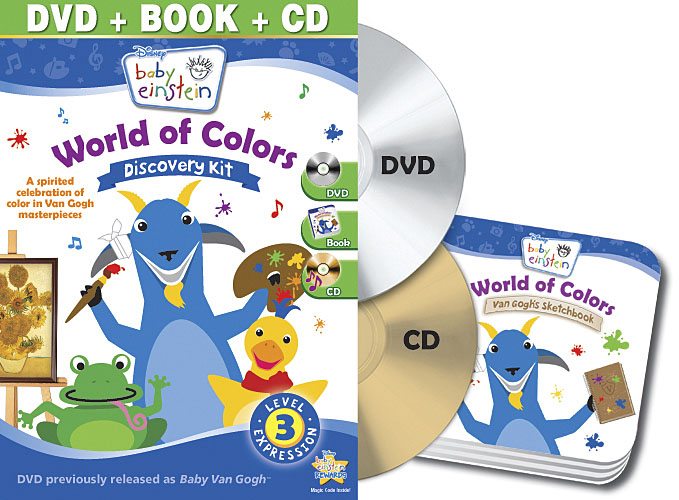 The Baby Einstein Discovery Kits have become a favorite for all 3 of my kids. My 1-year-old just said Blue for the first time today while we watched the DVD together. The older two really enjoy the videos, informative flash cards (or book) and music. The kits come with all three items which makes it easier to plan various activities throughout the day.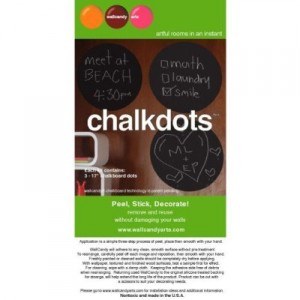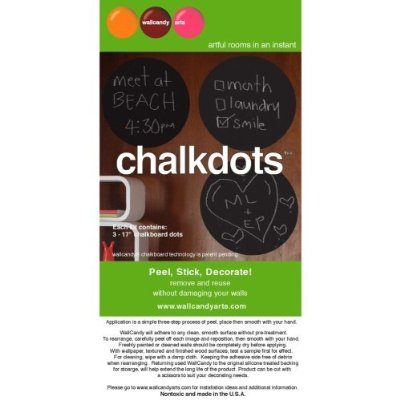 I let my kids draw on our walls… on Chalkdots by WallCandy Arts. Or if you want to change things up a bit, paint a wall in your house (playroom, bedroom, kitchen) or even just a closet door with chalkboard paint. One of my To-Do projects for the house this week includes painting the outside of the playroom door. I will be able to use the top portion for notes and the kids get to draw and practice their numbers/letters on the rest of it. Just make sure you specify that they are only allowed to draw on the chalk wall or chalk decal. You don't want to encourage drawing on every wall in your house…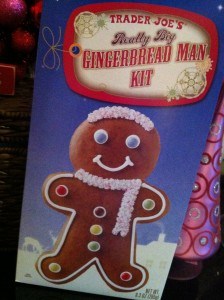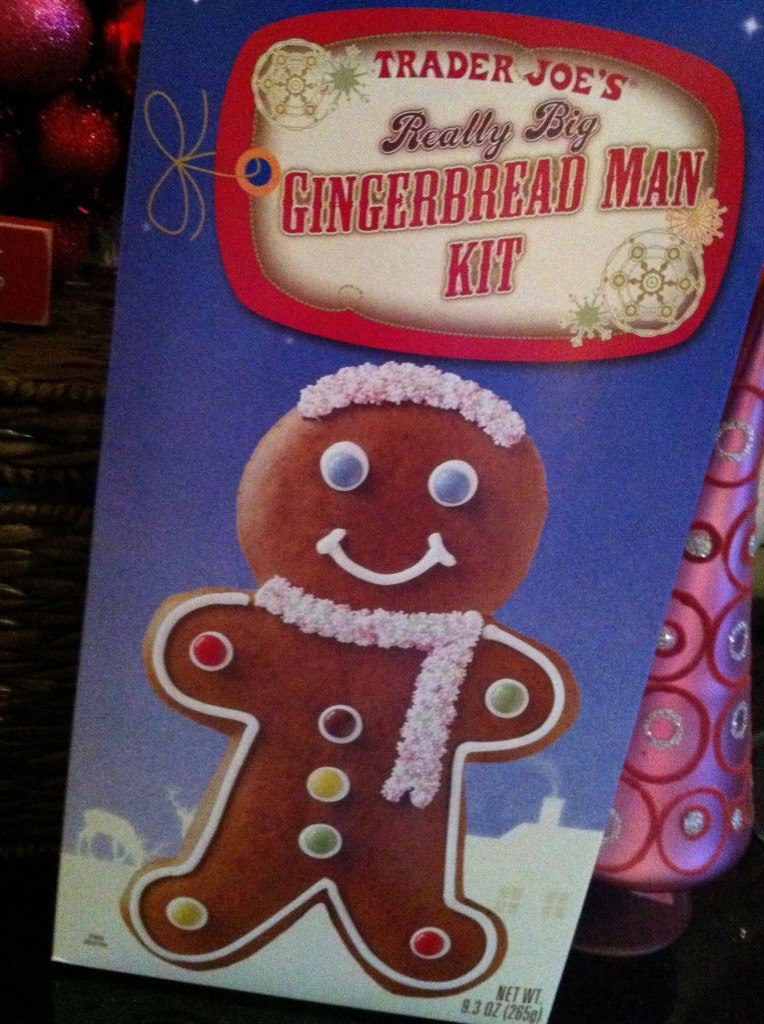 Trader Joe's has some Giant Gingerbread Cookie Kits right now for less than $4 each. The kids had so much fun making (and eating) the Gingerbread Men. Inside the box is a huge (softer than the the normal) gingerbread cookie, a pre-filled icing bag with white icing, a package of nonpareils, and a package of sprinkles. Well worth it but best to do when the baby is napping. And, if you're feeling brave (or have older children that love to help in the kitchen) check out the ah-mazing dessert recipes.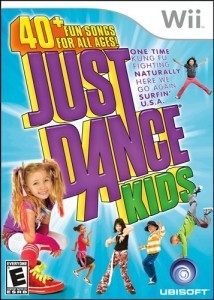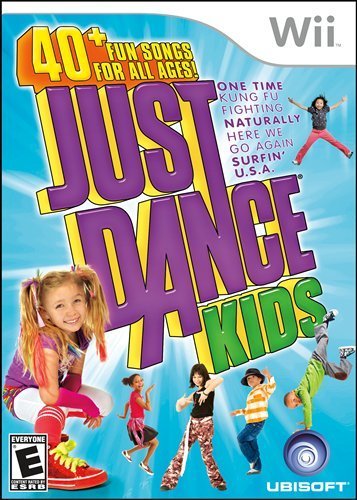 After attending a party at a friend's house and seeing a group of 3 and 4-year-old's dance around the room to all our favorite songs, I had to run out and buy Just Dance Kids! No joke people, this game rocks. My oldest is more concerned about getting the steps right (with the controller) but my little guys? They have a blast just dancing like they are on a sugar high (from those giant Gingerbread Men, most likely). No question about it, they definitely get their energy out with this game.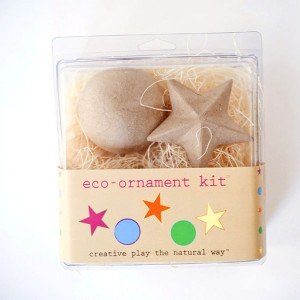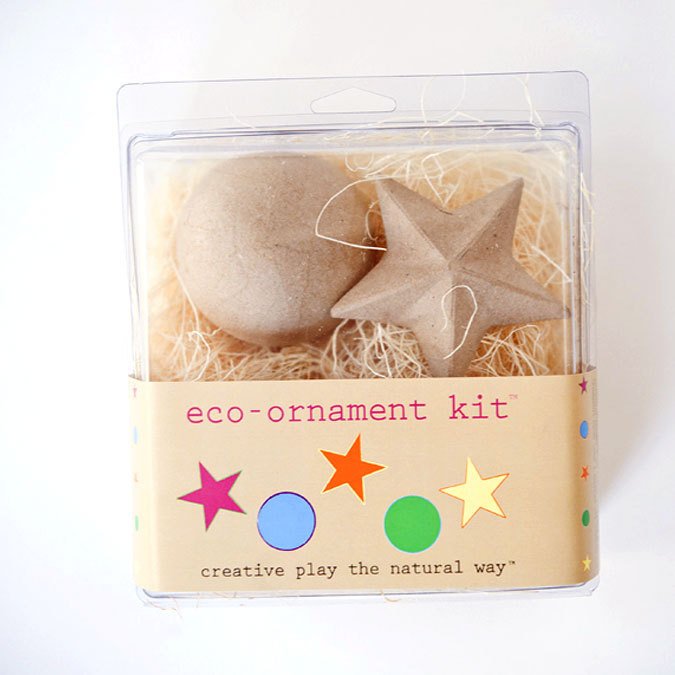 I love these eco-ornament kits by eco-kids. I found them at a local toy shop so have no fear, you can still get them in time! (Check out their store locations page and call ahead). The boys made some for our tree and as gifts for Grandma and Grandpa. The set includes 8 different paint colors, two brushes and two paper mache ornaments. They were really easy to paint and the older boys loved seeing their creations on the tree. This was another activity we did when the baby was napping.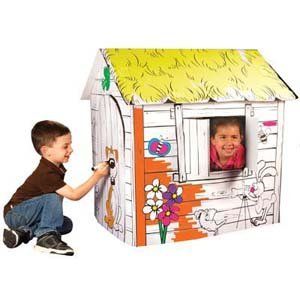 The Cardboard Playhouse is a super fun indoor activity. There's something about decorating a play space that makes the kids interested in this activity. You can also save boxes from all the holiday shipments and create your own. I will say that the Cardboard Playhouse is much sturdier, will last longer and is much more visually appealing to the kids.
If you have older kids (8 & up) check out the Choose Your Own Adventure books. My 8-year-old is just now getting into these books and will sit and read them for hours. And I'm not just saying that. He's totally fascinated by the choices and by the fact that he can change the outcome of the story. I also found this- if you plan to do some traveling over the break and have a iPhone or iTouch, you can also download the App for you and your child's enjoyment.
– Contributed by Christina