World's SMALLEST FOLDING STROLLER – GB Pockit Buggy
It's not every day that you go to the annual ABC Kids Expo and see a Guinness World Record winner in baby gear. Yep, it was that kind of year this time. A record winning stroller with the world's smallest fold.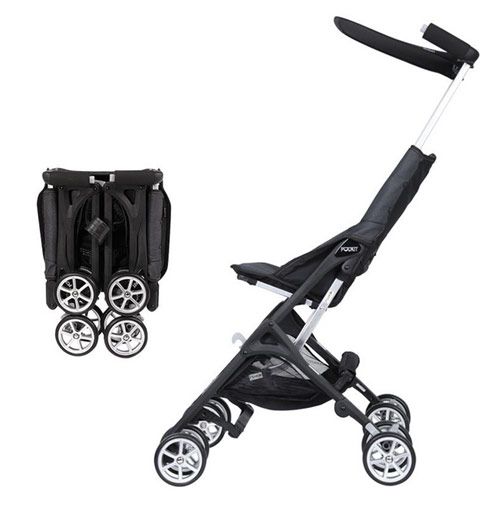 Each year there are a few new products that are the talk of the ABC show and this year the GB Pockit held one of those spots. Yep, it was the stroller to see when the GB gal folded it down to the size of a lunch box…okay, maybe not a lunch box but certainly not too much bigger than that. This travel stroller doesn't have a reclining seat and the basket is small BUT it can be carried on an airplane and fits in the overhead compartment with no problem AND you'll have the bragging rights of having the world's smallest stroller.
We showed you the Pockit's big sister earlier this year – the GB Qbit. Sure, the Qbit is heavier, bigger and doesn't have quite as much buzz but the Qbit can also be carried on a plane as luggage, has a sturdier frame AND has a reclining seat. If you want to watch that video review, you can HERE.
The Pockit is the next generation Qbit and will be out in 2016 but they aren't disclosing the price yet! Yep, they are keeping secrets at GB but we'll let you know when we know.