Parents everywhere are waking up to the ear piercing shrieks of 26 century soldiers on a quest to halt aliens from taking over our world.  "Get your weapon out of my visual field," screams William, my son's best friend.  "You steel my clan and leave me to die," hollers Joey.  My son's friends, the Delta Squad, have become my personal alarm clock.  We are hearing them through Joey's Xbox, an online gaming system.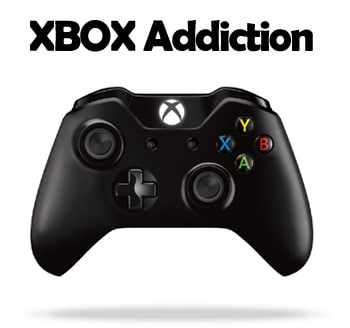 "Get off the Xbox and do something real," screams my husband.
"William and Nicky don't have to get off," pleads Joey.
Many of Joey's friends are allowed to play video games all day long. One day we clocked William in at 6:00 AM and checked back every hour to calculate 12 hours of online Xbox play.
Xbox has become a way to stay connected with his friends without having to physically be together. At school, the boys schedule an appointment to meet online. They laugh and entertain each other with an occasional slip of an inappropriate word followed by a screaming parent that echoes all the way up to my second floor. They discuss how much they despise their teacher, but most of all they make plans to meet up again online. I admit it is easier than physically harvesting all those gamers in my home. Playdates with five 4th grade boys usually manifests into a WWF wrestling tournament. Although innocent in nature, something valuable is always pulverized.
Contrary to popular opinion, I am not worried that he is going to become an antisocial criminal due to his preoccupation with video games. "My favorite thing to do is play soccer," he writes on an introductory assignment at school. Sure it is Joey. I never see him practicing his foot skills during his spare time. I find it humorous that Joey's new addiction occupies so much of his thought process.
If not ordered to stop playing Xbox he would be online with his friends for days at a time. He continues to play it despite getting harped on, and would give up watching his favorite TV show to play Xbox if we let him. Even our conversations revolve around who won the game and why Sean is angry with Ryan. Arguments erupt daily between friends as one partners with the other to demolish a village full of aliens and leaves the other to fend for himself.
Similar to his obsession with a pacifier and his love for Sesame Street, this new phase of life will one day dwindle to a distant memory. I have decided it would not be wise to extinguish the Xbox…we may never see my son again. I'm certain that the withdrawal from Xbox would be unbearable for our entire family….palpations, finger twitching, and most likely emotional breakdowns. And because he is an excellent student, is physically active in multiple sports, and most importantly, can carry on a face-to-face conversation with another human being that doesn't revolve around weaponry, the Xbox, in small doses, might actually be good for both of us.
Do your kids play video games? Any of them a little bit addicted? Share your thoughts with us in the comment section below!

ABOUT THE AUTHOR: Stacey is a pediatric occupational therapist who has worked with children with disabilities and their families for the past 14 years. She is a freelance writer and is the author of a children's picture book scheduled to be released this year from Guardian Angel Publishing. She lives in a suburb outside Chicago with her husband and three children.