Have you heard about the Zobo 2X Twin Umbrella stroller? Well, I have been struggling with double umbrella stroller options lately. My daughter is 10 months and my son just turned 3, so he's hitting that age where he wants nothing to do with a stroller. However, he still can't hang when it comes to events with lots of walking, like the boardwalk, the zoo, or a baseball game. I am also tired of my full size double stroller take up my entire trunk of my car. That's where the Zobo double stroller came in.
I started to research double umbrella strollers, and WOW, what a range of options! I already have a really nice double stroller, so my husband was very vocal that I not spend a lot of money on this one. (Read: the Maclaren Twin Triumph and Uppababy G-Link Double were out and I need to find a cheap double stroller.) However, the 'cheap' double umbrellas I found during my search looked just that – cheap. Where was I going to find a double umbrella stroller cheap but still quality? They lacked underseat baskets, sizable canopies, and quality materials. They seemed flimsy.
I was bouncing back and forth between the Chicco Echo Twin and the Zobo 2X. The Zobo twin umbrella stroller is exclusively sold at Babies R Us – it is their private brand. The Zobo was significantly cheaper, so I opted to purchase that one. (It retails for $159.99 but is usually on sale for around $120).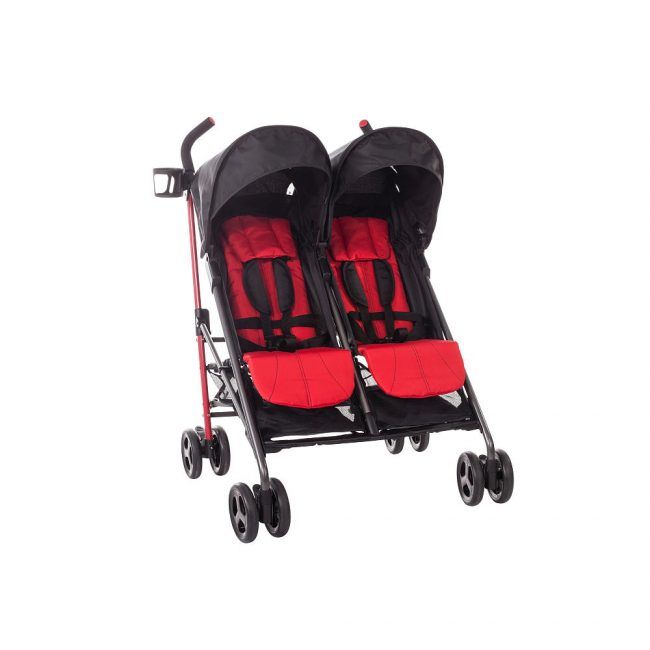 Overall, I've been very happy with this Zobo umbrella stroller. It's been a nice "mid grade" stroller for our day-to-day uses. It has a great amount of features, especially given the price. Most notably:
-Individual reclining seats with adjustable leg rests.
-Oversized canopy – each seat has its own.
-Easy to fold and stands when folded.
-Five point harnesses.
-Storage basket with front access.
-Accommodates up to 45 pounds per seat.
-Lockable front wheels, easy to navigate.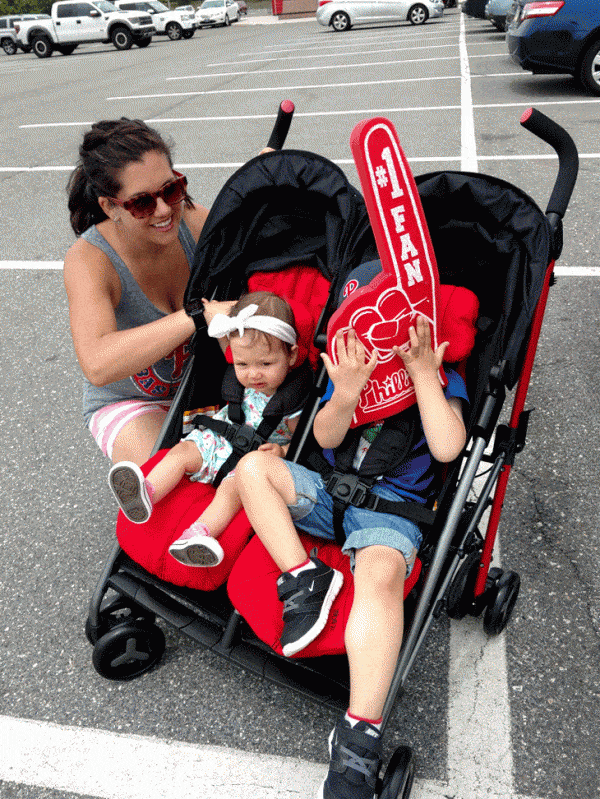 In the sense of an honest review, I do have one complaint. I still find the Zobo stroller to be large even when folded. Upon speaking with a store employee, though, I've learned this is the norm of all double strollers – and the Zobo is one of the most compact double umbrellas. It takes up less space than my full-size double stroller, so that is a win.
The Zobo X2 Twin Umbrella Stroller can be purchased exclusively at Babies R Us.