At the beginning of this school year I vowed to do more art with my kids. It was a simple resolution, but it has proved to be a really fun one! I'm in love with our art days! I search Pinterest for inspiration and then, most Thursdays, we settle around the kitchen table and get crafty! Over the last few months we've loved growing our art stash, trying new things, and sharing our creations with family and friends.
My mom is an elementary school teacher with a knack for the arts and she recently gifted my kids our new favorite art supply – metallic gold acrylic paint!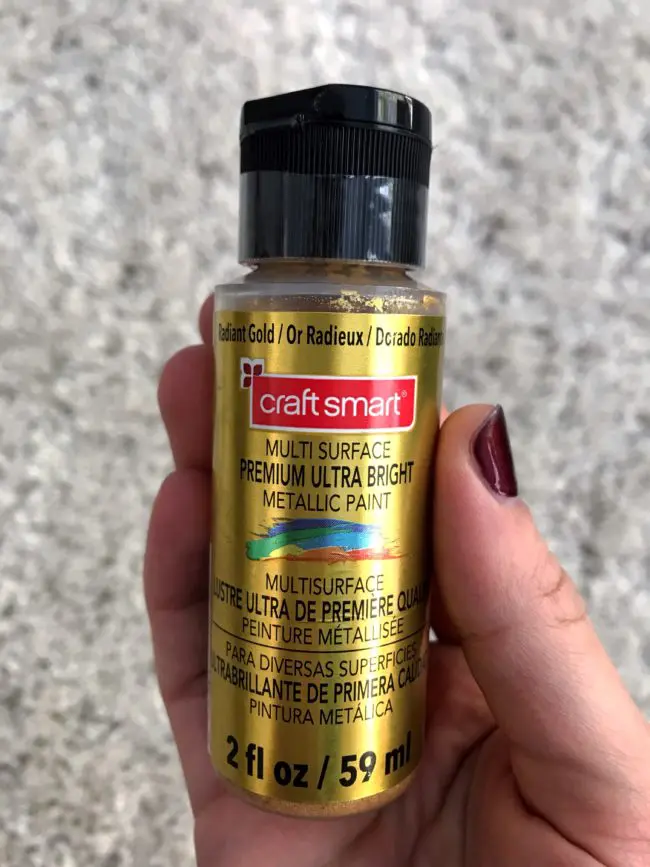 Gold paint is the perfect, shimmering addition to all sorts of painting projects. You'll find it at most arts and crafts stores near the other acrylic paints and at just $1.50 or so, it's the supply every art stash needs! A little goes a long way while packing a punch of extra special to regular artwork.
Here are some of our recent projects: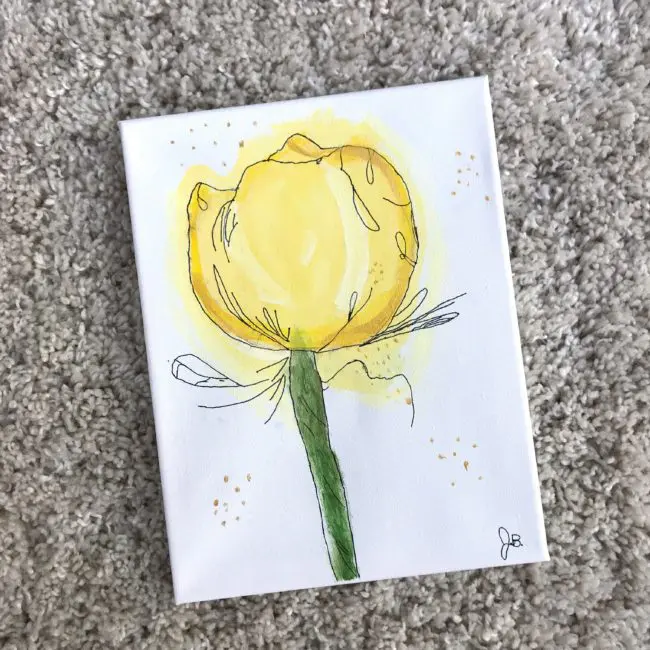 Inspired by a painting we saw on Pinterest (let me know if you know the original artist, we just love it!), my daughter accented her yellow tulip canvas painting with a gold outline and gold dots.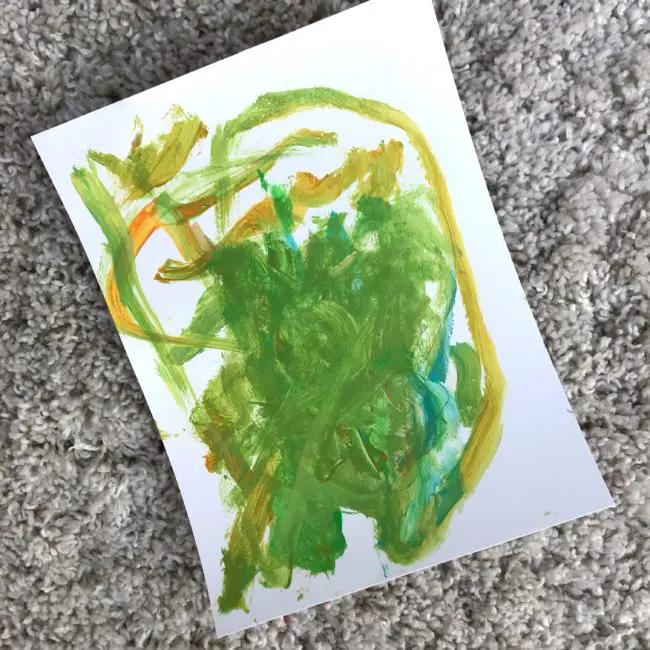 My Hulk-loving 3-year-old went to town on his typical Hulk green painting but when I offered a dollop of gold on his paint palette he was thrilled to add a fancy color into the mix.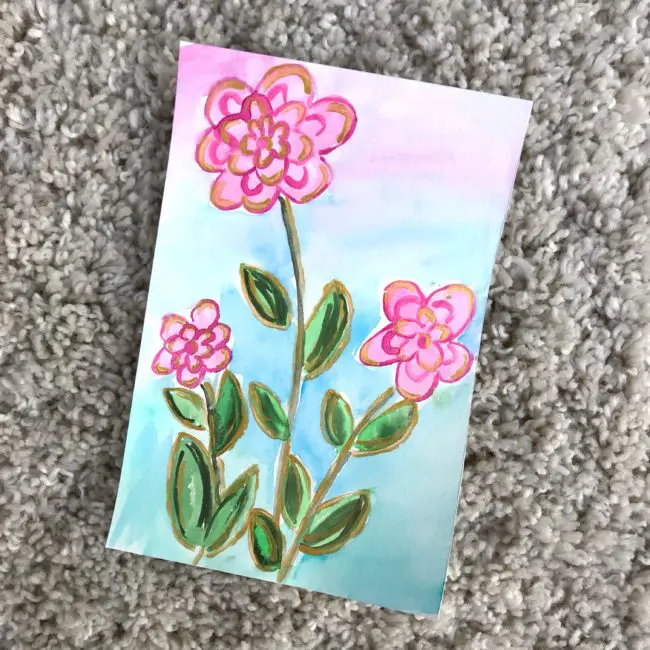 This project started with light watercolors. After drying, we outlined and accented with gold. Isn't it gorgeous?
Are you ready to add some gold paint to your art stash? I'm guessing so! Get crafty with a little gold and enjoy that extra shimmer, it's such a fun addition. Next, we're going to play around with some silver metallic paint and perhaps even a blue or green to replicate and accent this jellyfish.
You'll find the Craft Smart acrylic paint line at Michaels craft stores and a similar metallic paint set is available on Amazon. Happy painting!