I don't know about you but in the past when I thought about Universal Orlando's theme parks, I immediately thought of teenagers and adults. I just assumed that it wasn't really for kids under 10. Let me be the first to admit that I was totally wrong!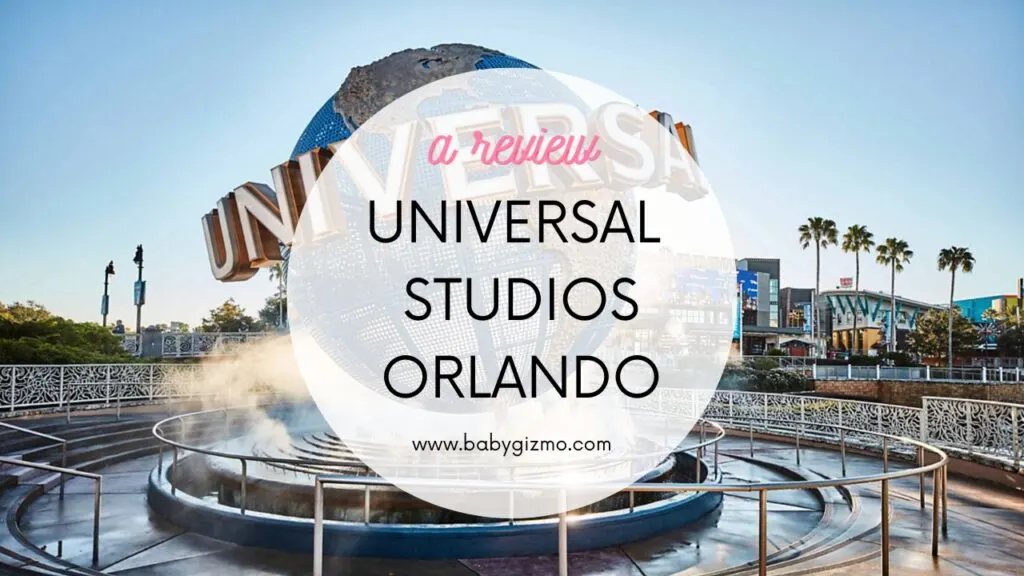 We just returned from our first trip taking the kids (ages 3, 6, and 8) to Universal Orlando's two theme parks, Islands of Adventure and Universal Studios. Not being a Florida resident, I was, of course, familiar with the Mouse but not so much with Universal. Sure, I know that it is a huge studio and things like that but when I thought of the theme parks, I thought it would all be for older kids who are into Harry Potter and Super Heroes. Again, I couldn't have been more wrong.
UNIVERSAL ORLANDO VIDEO
I think my 3 year old had the most fun of the entire family, and let me tell you, we all had the BEST time! Universal has done an amazing job at catering to the mini-crowd but I'm not sure they are doing the best job at getting the word out to parents all over the country! Until now, that is!
Knowing that we are all about the younger crowds, they invited us down to experience the parks and everything that they have to offer kids.
The first afternoon we hit Islands of Adventure. While I'd like to say that this is the most kid-friendly park of the two with their Seuss Landing and Toon Lagoon areas, the Universal Studios park is a close second with the Woody Woodpecker mini roller coaster, Despicable Me and Barney attractions.
ISLANDS OF ADVENTURE
This is the home of the famous Harry Potter Ride. I know you've seen the commercial – "I'm going to fly with Harry!!". The ride has a height limit of 48" and we think it is a good thing because it is a pretty scary ride for the young ones. Our 8-year-old was on the fence if it was too scary for her to do again.
Due to the popularity of this ride and the fact that it doesn't accept the Express Pass (these let you skip the long lines!), we suggest you hit this ride very first thing in the morning or later at night right before close. Also, if you have younger kids with your party, take advantage of the "Child Swap" that allows the entire family to wait in the line once and when you get to the front, one parent stays with the young children in a room watching Harry Potter while the other people ride. When your party comes back, you switch and are able to get on the ride immediately. It's a total time saver and it assures that everyone who can ride Harry Potter will.
It's hard to narrow down a "favorite area" of Islands of Adventure but Seuss Landing was a hit. An entire section of the park dedicated to the master rhyming man himself, Dr. Seuss. Rides like One Fish Two Fish Red Fish Blue Fish (think Dumbo but with Dr. Seuss and the possibility of getting water squirted at you!) and the carousel were favorites with the little ones.
Toon Lagoon and the water rides were also a big hit with the kids. Jurassic Park Adventure is your typical big family raft ride that you will probably get wet on. The Ripsaw Falls ride was also a favorite and you will definitely get SOAKED on this one. There is no question about that ride – you will come off it drenched! It's a good idea to bring the kids' swimsuits to the park on warm days to change into so that they can return to dry clothes when you've exhausted the water rides.
There are height requirements on the water rides that prevented our 3 ½ year old (he's 40") from riding but we were happy that there were splash pads for him to play in while we waited for the others.
There are major roller coasters in the park such as The Hulk and Dragon Challenge that are for older kids and adults but the Flight of the Hippogriff was an ultimate favorite of my kids. My 3 ½ year old just met the 40" height requirement and I'm so glad he did because he loved it! He's kind of a daredevil though because this is no wimpy roller coaster.

Spiderman is another super popular attraction and with a 40" height requirement even your taller 3-year-olds can ride. Let me just warn you that this 3D ride scared the pants off my 3 and 6 year old. Think 6 year old sobbing the entire ride even though he LOVES Spiderman. Well, he may not love Spiderman that much after that traumatizing ride though. 🙂
UNIVERSAL ORLANDO STUDIOS
Universal Studios is the other park. It's actually the original Universal Orlando park but we just happened to hit it second. This park has roller coasters, concerts and a load of 3D movie type of rides. When I say "3D movie type rides" I'm talking about the rides where you sit in some type of vehicle that does move but most of the motion is coming from watching the huge 3D screens around you.
This park is also the home of the Universal Orlando Amphitheater that hosts a variety of big name concerts throughout the year. During our visit, we had a great time seeing Matchbox Twenty.
If you are looking for parades, this is the park for those too. Since we visited during the Mardi Gras celebration, there was a second evening Mardi Gras parade in addition to the popular 2:00 parade that features characters such as Spongebob, Shrek and the Minions from Despicable Me.
If you have young ones, head toward the back of the park (well it is technically on the right) to the section with the Woody Woodpecker roller coaster and the Barney attraction. Even though you may not be the biggest fan of the big purple dinosaur that sings "I love you, you love me…" your little ones will adore it!!
The new Despicable Me ride is another great one for the kids and you even get to meet and have a photo op with the Minions after the ride.
The 3D Shrek attraction was also fun. Both kids and adults loved the ride with the oger that we've all come to know.
While I don't let the kids watch The Simpsons yet, they did enjoy the ride in the park. Another 3D ride but I do have to warn you to take heed of their motion sickness warning on this one. They aren't kidding. I came off this ride feeling a little green.
If you have kids over 48" tall or even if you don't, the Rock It roller coaster is a can't-miss! Seriously, this was the coolest roller coaster I have ever ridden on and I've been on a lot of roller coasters! It's super fast and the unique thing about this one is that you get to pick music (from quite a selection!) in your individual seat to listen to as you are screaming around the track.
I picked Finger Eleven's "Paralyzer" and it turned out to be the perfect choice. Plus, if you can manage to ride in the very front car after dark, you will have the best ride ever! I'm still telling people about that ride! I'm just sorry that we didn't realize how awesome this ride was until it was the last ride of our trip. My 8-year-old was begging to go again but unfortunately the park was closing when we discovered its coolness. Next time we are starting with this ride and we suggest you do too!
We didn't have a chance to ride every thing this trip, so next visit we plan to start with MIB, the Mummy and hopefully Transformers after it launches.
If anything sums up our first Universal Orlando trip, it is the pure joy in my son's face in this photo!
For more information on Universal Orlando, visit their website at: http://www.universalorlando.com
*Disclosure: Universal Orlando picked up our travel costs. Regardless of this, all our opinions, statements and comments are our own.