It's time for baby registry tips from a mom who has been there and done that! Baby registries are a unique tradition in American culture. A little odd too. But mostly, a wonderful way for parents to request certain items they need or want in celebration of their newborn child. But how do they go about compiling that list? It it strategic or whimsy? Is there a guide most parents follow to make their registry decisions? Most of all, does one size really fit all?
In many cases, registries are heavily guided by what stores and their marketing team want parents to want. Sometimes their advice is worthwhile, other times, it's pure poppycock!
As a mom of 3 I thought it would be helpful, maybe even a little fun, to share a handful of potential registry items for you that I have found to be the best of the best over the years. I didn't start with many of these items, but through trial and error, I've found my way to them and wish I would have known about each with my first child for sure!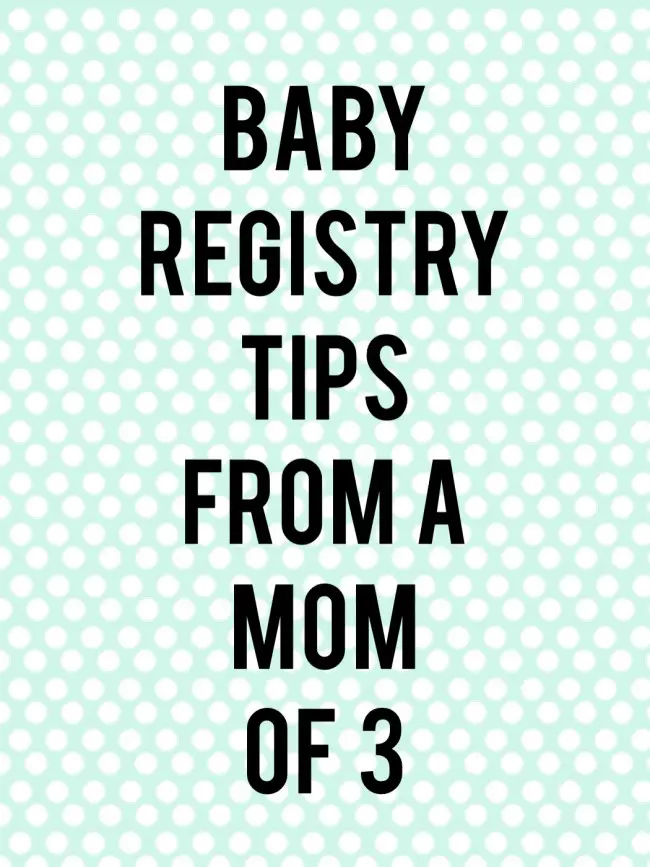 Boon Flair Pedestal Highchair — I have had 4 different high chairs. Nothing beats the Boon! Especially when it comes to cleaning up and really, that is what matters most when choosing a high chair. I, and I promise, you too, want a chair with little to no crevices or places that can hold food and grime. Go with the Boon, you won't be disappointed.
Arm's Reach Mini Co-Sleeper — This was a purchase I have actually had for all 3 babies. We have had a crib too, but in those early days, when baby is feeding frequently at night, it is wonderful to have them close by and safe. It has been a perfect pack 'n play style for visiting guests and travel too.
Freshly Picked Moccasins — An investment for sure, but these little moccasins stay on your baby's feet. Grab a neutral pair and consider them everyday footwear that pays off and plays well!
Tula Baby Carrier — You might be tempted to try a more mainstream carrier that you can see and touch before purchasing, but the vast majority of parents I talk to, including myself, all love the fit and comfort of Tulas when it comes top babywearing.
Nose Frida — It seems gross, but it is a magic worker. You need one.
Diapers + Wipes — It isn't always fun to fill your registry with disposable items, but you will definitely use them so don't be afraid to ask! With my first, I received almost my entire cloth diaper stash as well as disposable back ups as gifts. Such a money saver!
The Wonder Weeks — Every parent needs to start their journey with this book. It provides so much insight into brain development that proves extremely valuable in learning how children grow.
BOB Revolution Stroller — I have honestly loved almost all of the strollers I have tried out, but the most versatile has been our BOB. Best of all, you can find these second hand quite frequently … I think because many parents upgrade from the single to the double as their family grows.
Aden + Anais Bamboo Swaddlers — These are the only blankets you need. Always go with bamboo, always!
Baby Faces Board Book — Of all my baby's favorite toys, this book tops this list!
And, my final words of wisdom … go easy on the baby clothing department. When babies are little, they wear pajamas a lot. And that's ok! It's comfortable for them and it's easy for you. Embrace pajamas life and stock up on cute footies and one-piece options.
Are you a seasoned mom? What would you consider your top baby registry tips?