When I first stumbled upon Bixbee, I knew I had found an awesome product. This backpack design is FANTASTIC – from top to bottom and side to side!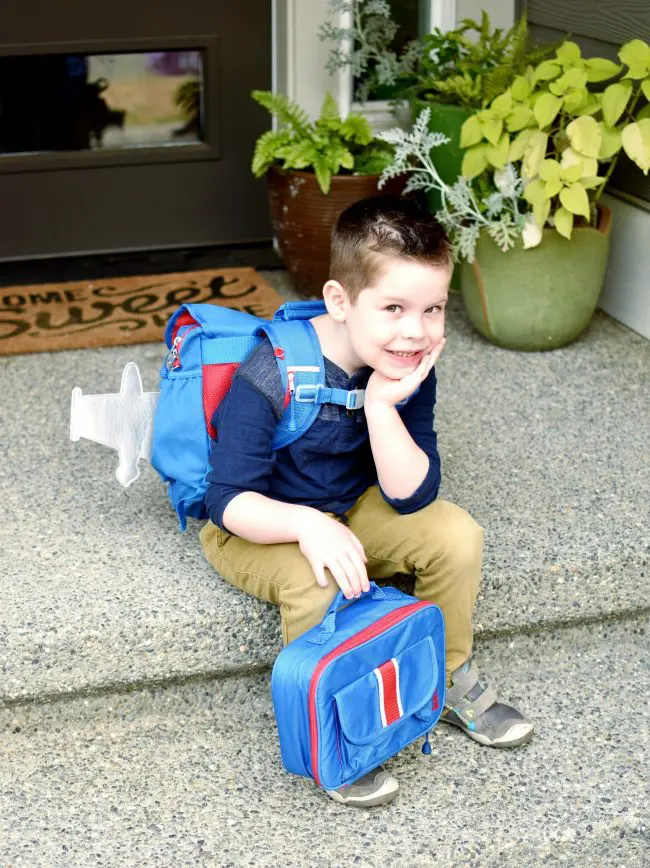 For starters, I was thrilled to learn about Bixbee's patented horizontal design. We all know that ill-fitting, heavy backpacks aren't ideal for our children's developing backs, but, outside of a wheeled option, I really didn't know what choice I had. Well, Bixbee's size specific horizontal design with ergonomic features is the answer!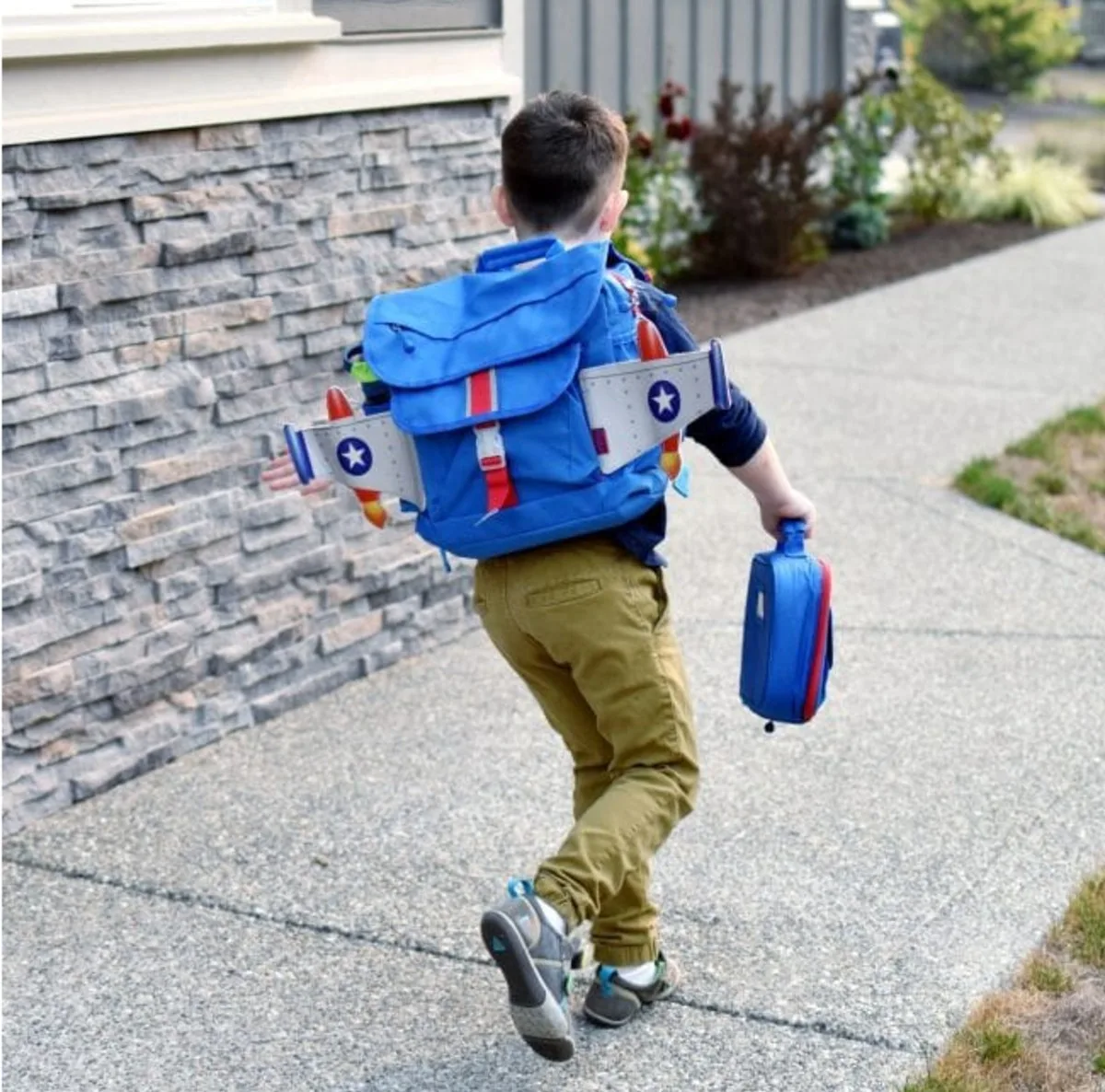 Bixbee backpacks come in small, medium, and large which allow children ages 3-10 to comfortably carry the weight of their pack at the waist. Brilliant! This design aligns perfection with the American Occupational Therapy Association's recommendation: "The bottom of the pack should rest in the curve of the lower back. It should never rest more than four inches below the child's waistline."
Spoiler Alert: You can get 10% off your ENTIRE BIXBEE ORDER by using the coupon code "BABYGIZMO" on the Bixbee website.
Other Bixbee features include:
Five exterior pockets
Seven interior pockets, one of which is padded
ID card holder under main flap – don't want to lose this awesomeness!
Air-mesh contoured and adjustable shoulder straps
Back padding
Sternum strap for support and comfort
Mini pocket on one strap for lunch money or a key
Exterior water bottle pocket
Zip and velcro flap closure
Reflective accents for safety
Reinforced base and corners
Coordinating lunchbox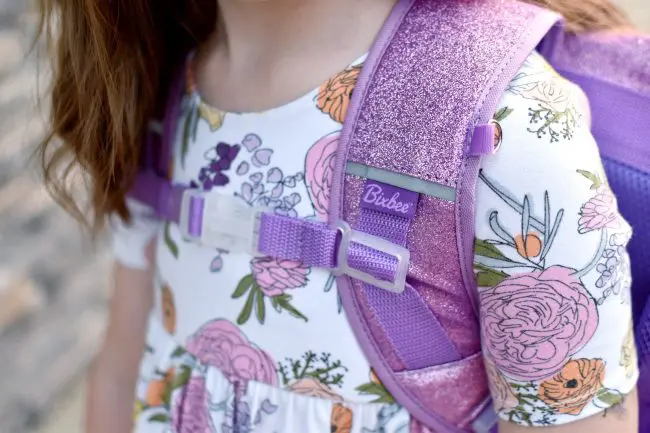 But, perhaps the exciting feature — fun prints!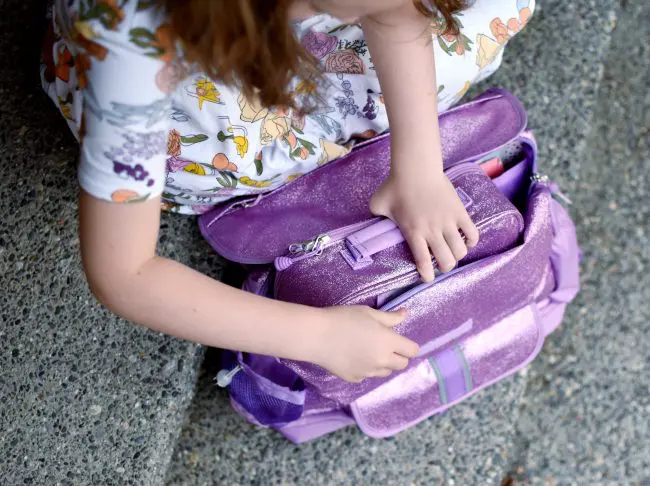 Here, my almost eight year old daughter is loving the Sparkalicious Purple Backpack and Lunchbox in large. It fit her perfectly with room to grow – yay! The Sparkalicious line also boasts a gorgeous pink, ruby, and gold, and the small and medium sizes are available with butterfly wings.
She thinks the star sparkle charm is a great addition and she told me to make sure you all knew that the coordinating lunchbox can fit inside the backpack "if you want" 🙂 The lunchbox can also clip on the outside of the backpack – so many options for getting all the necessities where they need to go!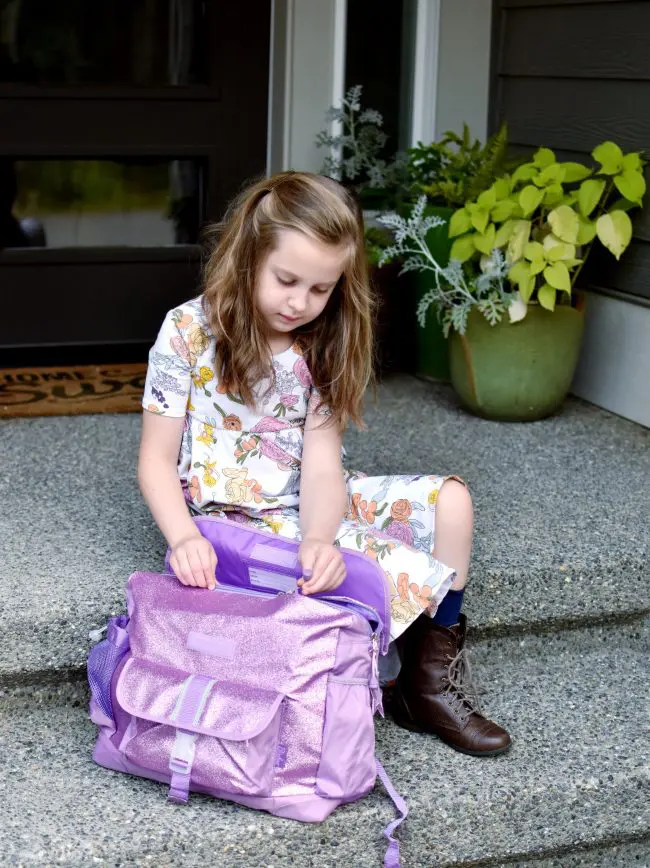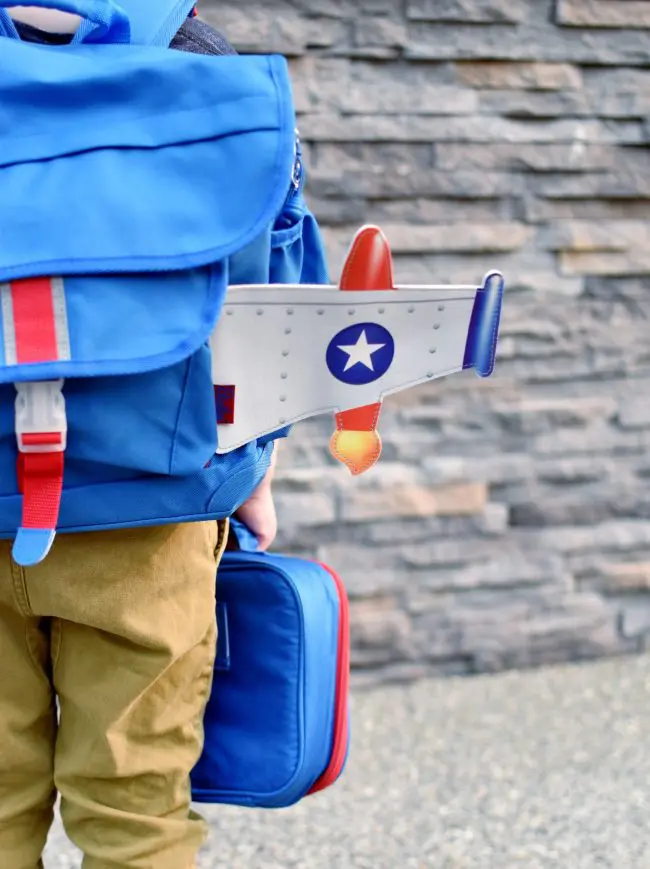 When I scrolled through the style options with my just turned six year old son by my side he immediately chose the Rocketflyer backpack. "Mom, I can FLY into school then," he shouted! In preparation for his first day of kindergarten, we've been practicing loading his backpack, zipping it shut, buckling the sternum strap, and opening his lunchbox and containers. Sometimes backpack fixtures are wonky, but all the details on the Bixbee packs are smooth and easy for kids to use independently.
You can see all the prints here – Bixbee has unicorns, fairies, space, dinosaurs, and more!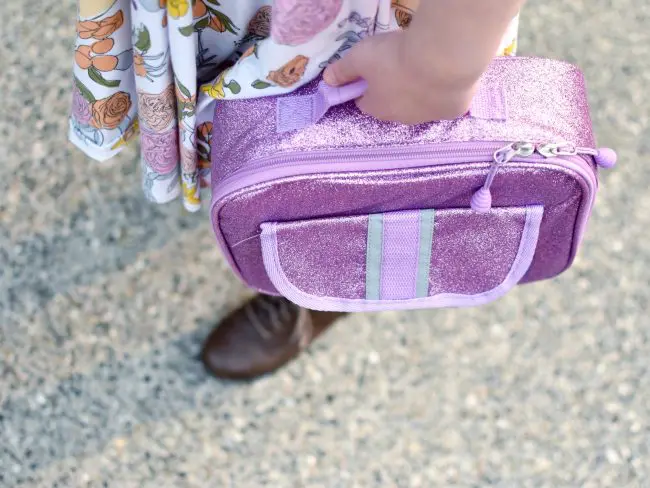 Are we huge fans of Bixbee? Yes, yes we are! Not only are they eye-catching and fun, their design is uniquely supportive. These packs will suit my kids well this year and in the years to come. Thank you Bixbee for thinking through the details and creating a fantastic product!
Bixbee Discount Code
We wouldn't tell you about these awesome backpacks for back to school without offering you some type of great discount, right? For all our Baby Gizmo readers, you get 10% off your entire order at Bixbee by using the code "BABYGIZMO".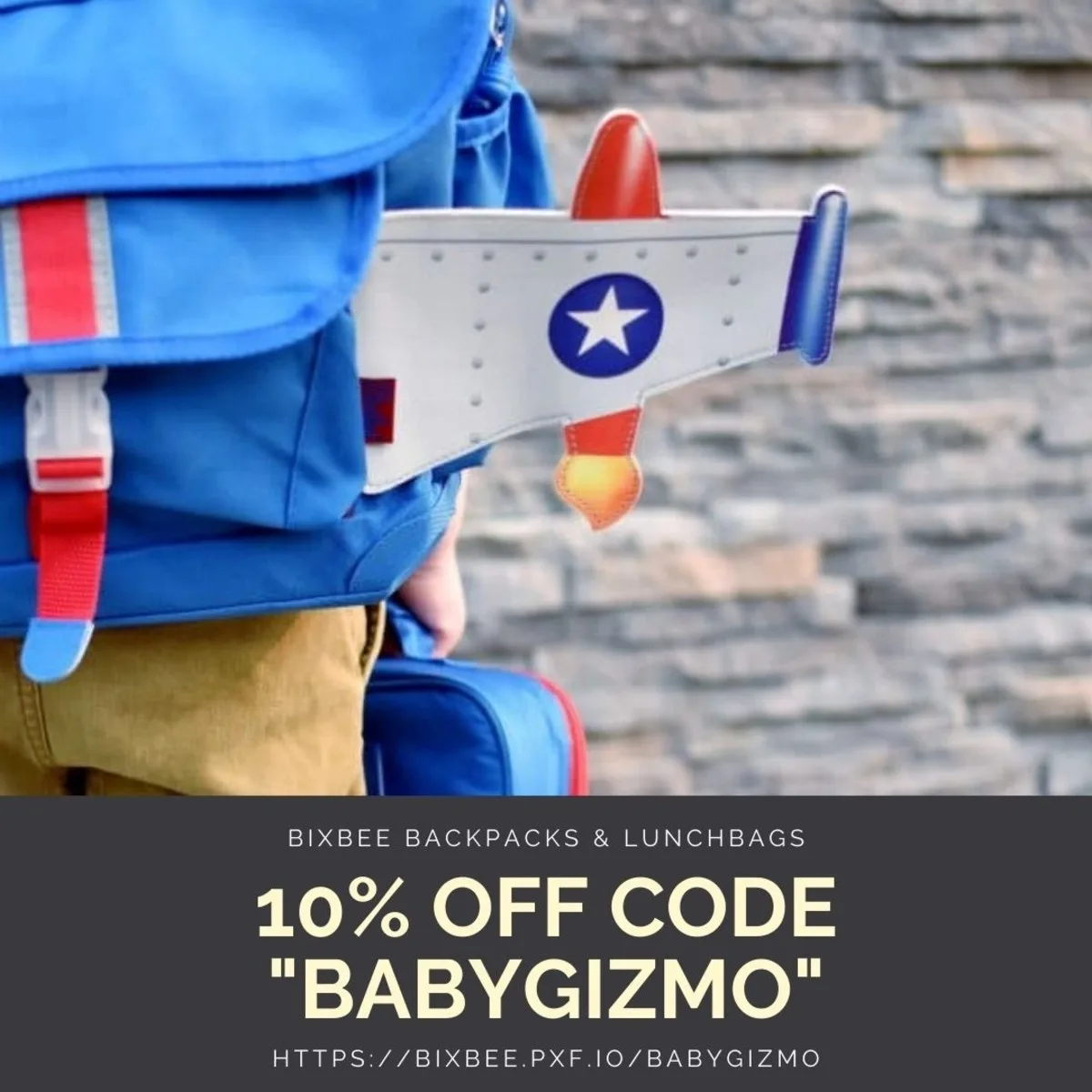 And, if you spend $55+ you get free shipping.
I received product from Bixbee in exchange for my honest review. No other compensation was received.