These days, one of the biggest decisions a mom has to make when she is having a baby isn't necessarily cloth or disposable, what color the nursery will be, or breast or formula, but what she is going to push that adorable bundle of joy in for the next 3+ years. Soon after you see those two lines on the pregnancy stick, your mind will start to swirl with questions about what stroller you are going to pick.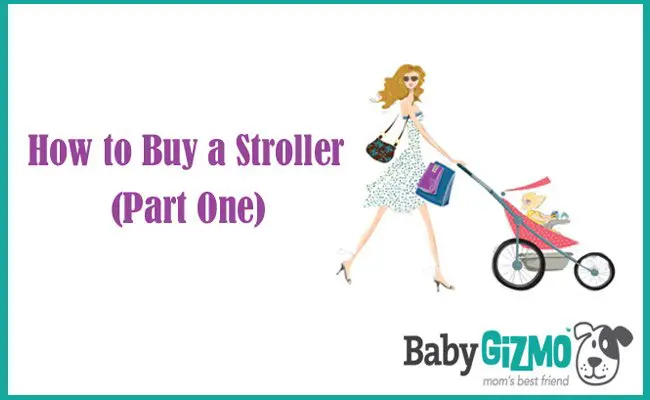 You'll visit big baby stores, ask your mom friends and pour over the Baby Gizmo YouTube Channel trying to decide which stroller is the best for YOU! With a baby market flooded with these three and four-wheel buggies, it's a daunting task to figure out which one (or ones!) are perfect for you and your baby.
It's not as easy as dropping by your local Buy Buy Baby and just plucking one off the shelf as the "IT" stroller for you. You wouldn't pick a family vehicle like that and most parents won't pick a stroller like that either. It's all about research, research, research.
That's why we have started this new Baby Gizmo Video Series "How to Buy a Stroller" to help YOU pick the best stroller for you. We'll give you tips to consider, questions to think about and go through each major stroller category to help you in your buggy buying process.
That's right – for the next 5 weeks, we'll post a stroller buying video every Tuesday at 9am EST on our YouTube channel. Today is Part One.
Thanks to Britax for sponsoring our How to Buy a Stroller series! For more information on the strollers featured in the video, visit www.britaxusa.com.