We are back to How-To Monday this week with a handy trick on how to keep all those reusable straws clean.
My husband and I drink green smoothies every morning and we each have our favorite cup complete with a colorful, reusable straw. There is nothing grosser than a dirty straw in the morning, right? I mean, the smoothie is green so if the straw is still dirty from the day before, how can I know if it is just dried smoothie or mold growing?! Yuck!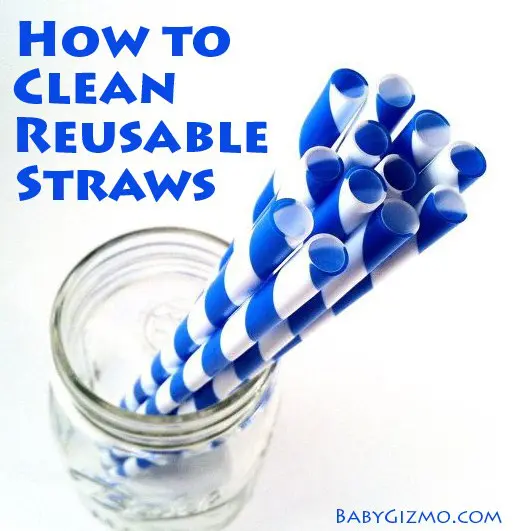 Good news, I have figured out the easiest and quickest way to clean out reusable straws so that they are sparkling clean every time you reach for one. Take a peek at today's Baby Gizmo video and find out how….