I think baking is one of the best activities to do with a child, so I bake often with my children and their friends. Not only does it create wonderful memories, it's also a great learning experience since it incorporates math, science, and art. If you are in need of some ideas, here are 5 fun cookies to make with kids.
1. Twix Thumbprint Cookie courtesy of Cooking Classy
My earliest memories of baking are those of making thumbprint cookies with my mom. This is a nice twist to the classic cookie.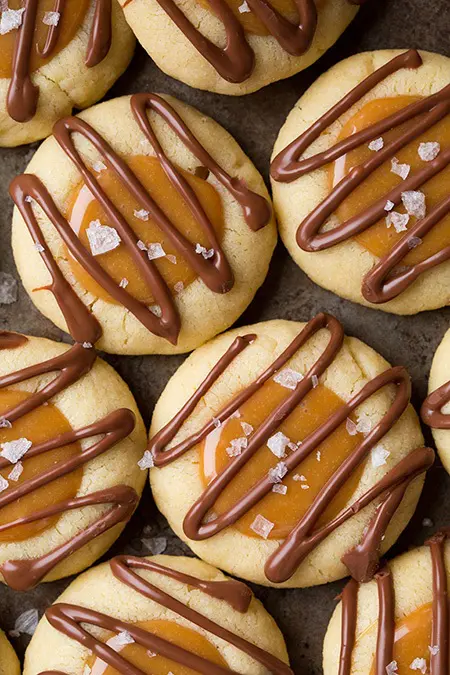 2. Spin Art Cookie courtesy of A Kailo Chic Life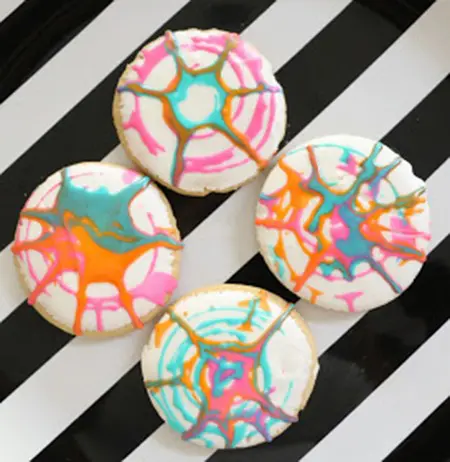 Spin Arts is one of my all time favorite crafts. I absolutely love how this super fun technique is incorporated into baking!

3. Chalkboard Cookies courtesy of Ashlee Marie
Children would have a blast with these cookies. They can get creative and draw their own chalk art on them making each cookie unique and personal.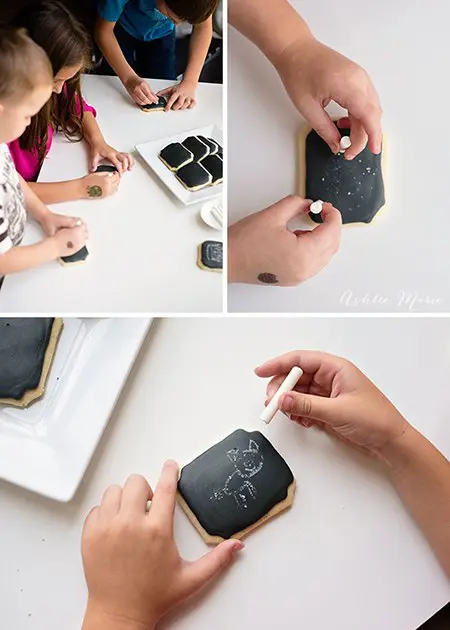 4. Donut Cookies courtesy of Fork and Beans
Sprinkles never get old with my children, they want to put them on everything from cupcakes to waffles. These colorful cookies are simple to make and will certainly be a hit amongst the crowd.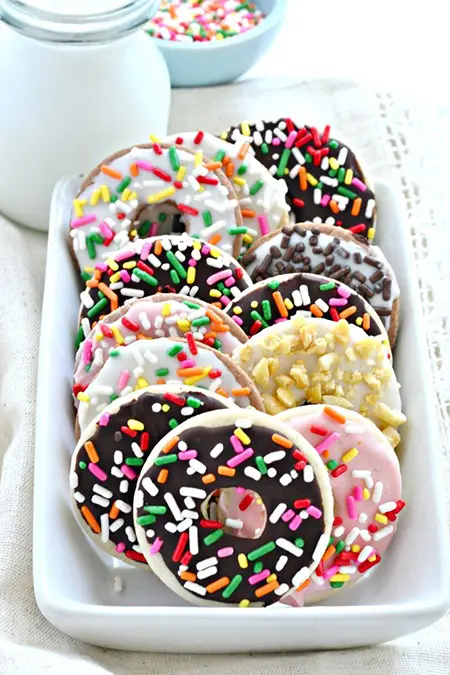 5. Strawberry Stained Glass Cookie courtesy of Sweet Explorations
Stained glass cookies are gorgeous to look at and the design possibilities are endless. These strawberry stained glass cookies are a unique use of the stained glass technique and look so scrumptious!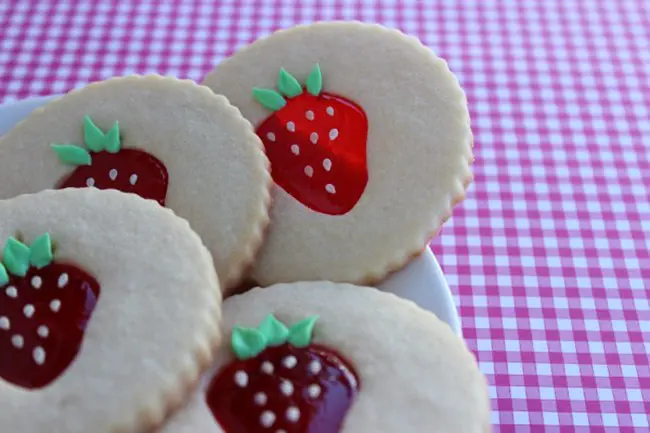 About the author: Rubina Umarji is the owner and executive cake artist of Rubina's Cake Shoppe. After the birth of her son in 2009, she left her career in engineering to focus on her two passions: her family and her edible art. Since then, she's had the opportunity to showcase cakes and gourmet confections to thousands of dessert loving clients as well as over 100 of Hollywood's hottest stars and has had her cakes featured on television. Now her days are focused on teaching cake decorating classes to all ages. Her favorite students are her two children, ages 4 and 6. She frequently writes cake decorating tutorials and recipes on the Rubina's Cake Shoppe Blog (www.rubinascakeshoppe.com/blog).