It's time to talk about the benefits of a Toddler Buffet. I have a 3 year old and sometimes…okay almost all the time it is impossible to get him to eat. He doesn't want to eat lunch. He's not interested in dinner. Just like most toddlers, he is very picky.
He doesn't like this. He doesn't want that. Fruits and veggies are always a fight. It's exhausting. Sure, I know the old saying – he'll eat when he is hungry – he won't starve. At least that is what my mother would say.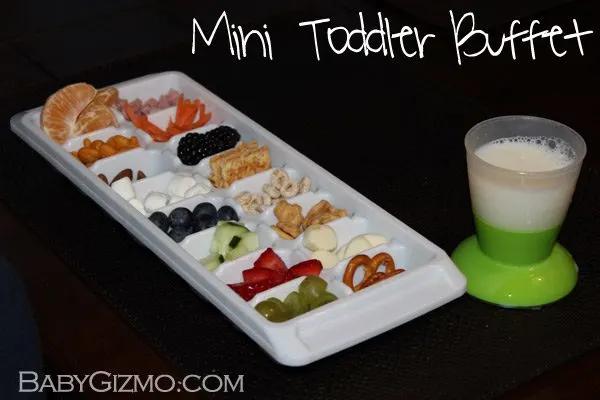 My problem is that he wants to snack on junk all day long. Well, that's not going to happen in my house. Does any of this sound familiar to you?
Luckily I have the solution – The Toddler Mini Buffet. (It's just a regular, old ice cube tray) It's all the rage on Pinterest and it's brilliant because it works. It gets my toddler to eat healthy things and is a solution to the constant nagging that he wants a "snack".
I love this idea so much that I had to put it into a video. Take a peek below: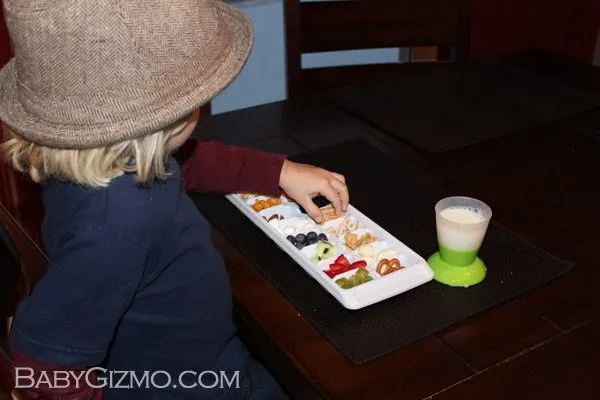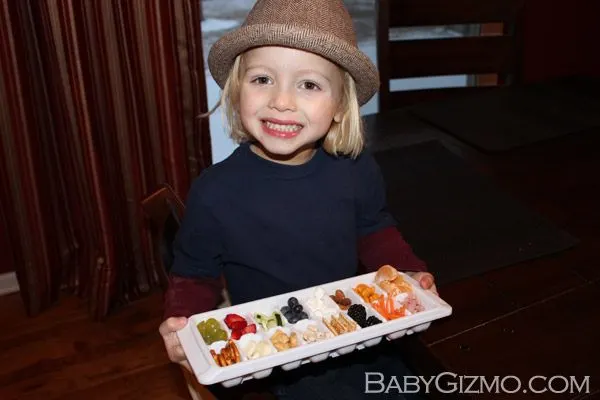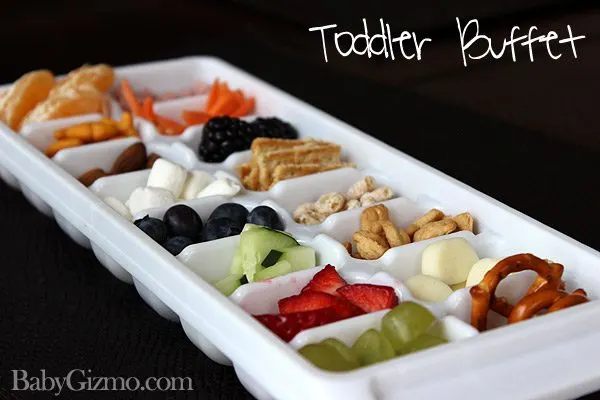 What other healthy foods would you put in a Mini Toddler Buffet?