We frequent our local library frequently. Like, two to three times a week. So, it has been quite the change to our weekly schedule to have libraries closed right now. My kids have poured over the library books we have and dug deep into our bookshelves.
And then I knew what was coming … "Mom, can we order some new books?"
With four kids I didn't want to hop on Amazon and order regular price books (although I do watch there because sometimes you can catch great sales!) so we opted to browse some of our favorite secondhand online options. If you haven't discovered these sites, you're in for a real treat! Happy shopping … and reading!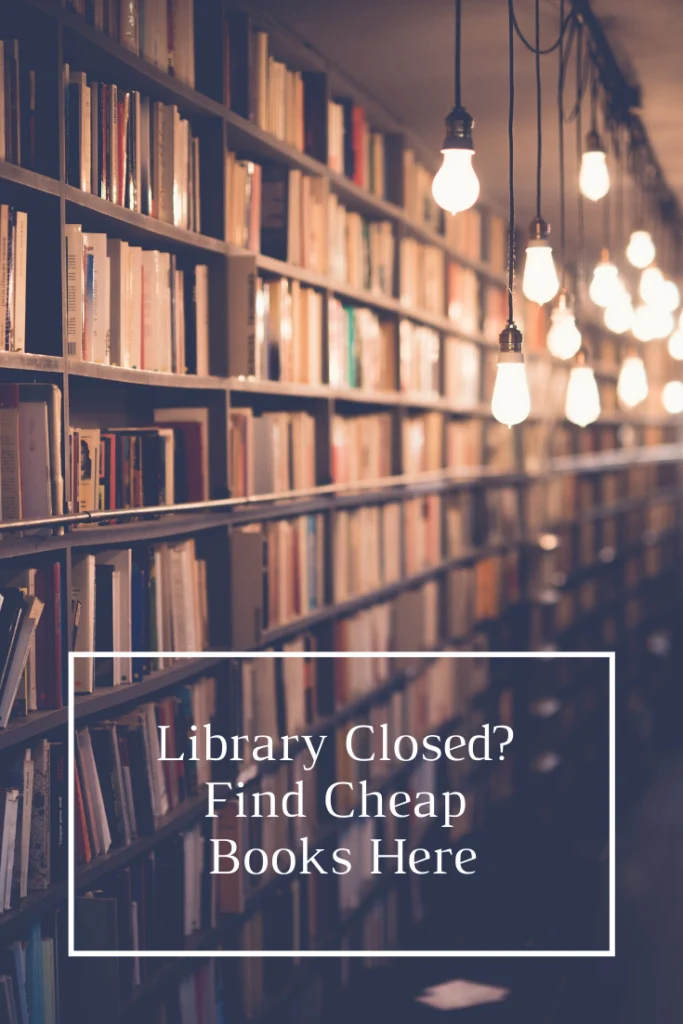 Book Outlet
Book Outlet manages bookstore returns and publisher's excess inventory. That's how they pass on AMAZING prices; usually 50-90% off list prices! The inventory is always rotating so if you see something you love, buy it ASAP.
If you're new to Book Outlet here is a $10 coupon on any order of $25 or more. And if your order is $35+ it ships free!
Thriftbooks is a treasure trove of secondhand books and if you spend $10 your order ships free. Search for series, specific titles or authors, or browse a topic of interest and fill your cart with gobs of used books! I've ordered many times and on a few occasions have worked with their customer service and have been very impressed with their customer care.
New to Thriftbooks? Here's 15% off your first order!
Homeschool Potpourri is a PNW bookstore focused on providing secondhand curriculum to homeschool families. They have a great selection of both fiction and nonfiction for kids and teens though too! Homeschool Potpourri is currently taking orders (and offering recommendations!) by phone and then shipping so consider supporting a small business and starting your book browsing with Homeschool Potpourri!
For the longest time I didn't think of Ebay as an outlet for books, but they often have exactly what I'm looking for at a great price!
I haven't ordered from Better World Books … yet! I just discovered them! They offer quite a few deals though and everything ships free. I love that!