It's easy to get into a lunchtime rut, especially when it comes to packing kids lunches and snacks for school. I have to admit, I'm not very good with the cutesy lunches. It's not that I don't think they are adorable, I'm just not very well versed in making things look precious or adorable (not yet anyway). That being said, my three year old is at the age where he really appreciates that sort of thing, so I'm starting to up my arsenal of fun lunches and snack ideas.
These roll-ups are anything but ordinary and I love that they're healthy balance of whole grain, fruit and protein. What kid doesn't love PB&J, right? And turning them into "sushi" is a fun twist on an old classic. The best thing is they are easily made with pantry staples and can be thrown together in minutes (even before you've had your coffee) in the AM. If your child doesn't eat peanut-butter, you can easily swap in your favorite nut or seed butter.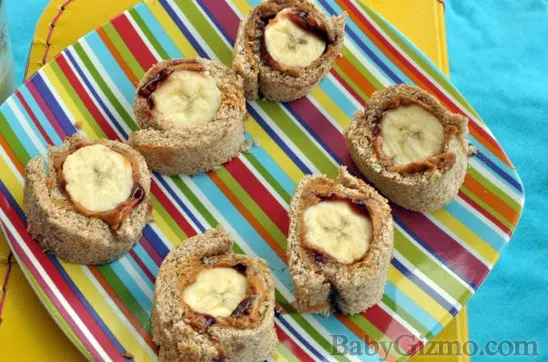 PBJ&B "Sushi"
Makes 6-8 roll-ups
Ingredients:
4 slices whole wheat bread
2 tablespoons smooth peanut butter
1 tablespoon jelly or jam
1 large banana, cut in half
Instructions:
Cut the crusts off of the bread. Slater with peanut butter and jelly.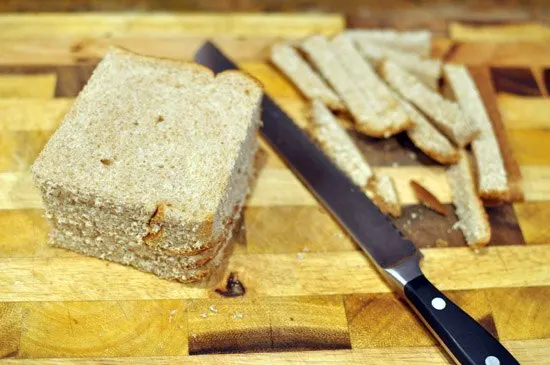 Overlap two slices and use your rolling pin to flatten them out and fuse the pieces together.
Tip: Press very hard when you are rolling them together so the bread sticks together well.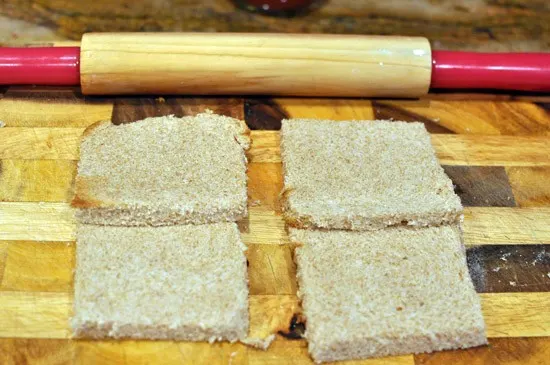 Spread each piece with peanut butter and jelly.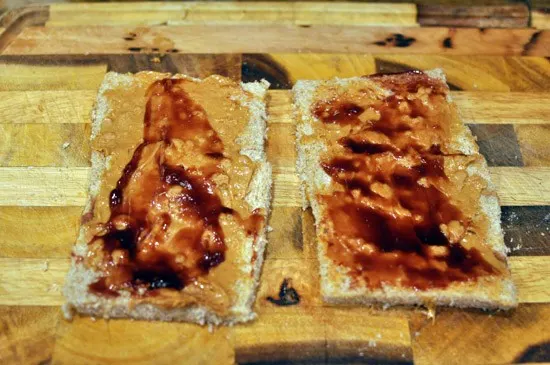 Place half a banana onto the top portion of each piece of bread.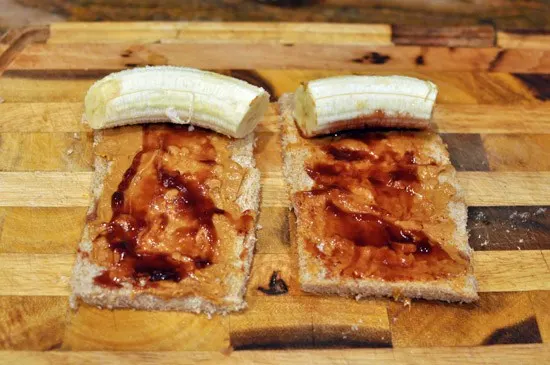 Roll-up each banana very tightly.
Tip: If the bread starts to pull away from the banana, use some extra PB&J as glue.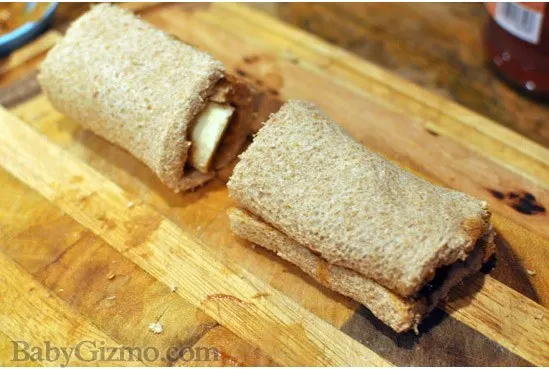 Roll into 1/-2-inch pieces using a serrated knife.