S'mores Waffle Bites Recipe
Summer break is three days away for us but that doesn't mean we couldn't start the s'mores early. The Junior Gizmo kids whipped up some amazing s'mores this past weekend but these had a twist. Instead of graham crackers, these were made with my 5 year old's favorite breakfast item in the world – Mini Eggo Waffles! The S'mores Waffle Bites are so easy to make that the kids can do it (with just adult help for using the oven!).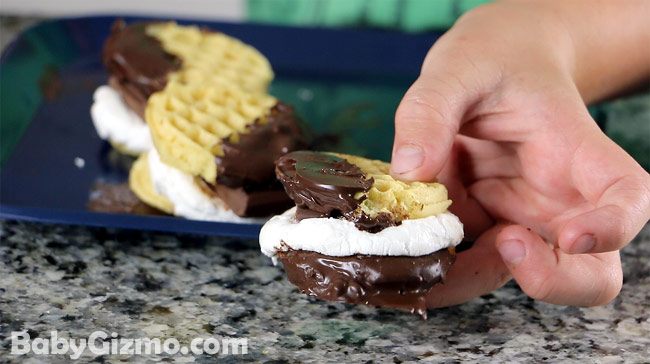 You only need four ingredients to make these amazing summertime snacks, and you don't even need a campfire! Check out Junior Gizmo's quick video to see how easy it is to make S'Mores Waffle Bites!
*This recipe is sponsored by Kraft Jet Puffed Marshmallows.