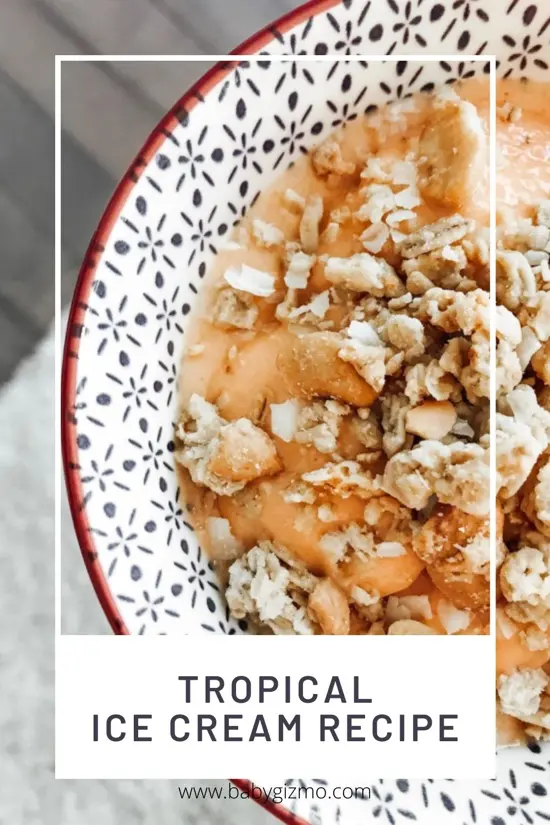 This summer I've tried to start many of our days off with a fruit and veggie packed smoothie. It's a refreshing breakfast and a fulling way to kickoff the day.
Problem is, a few days I've gone a little too heavy on the veggie and it has made my kids scowl a bit when I announce that it's a smoothie morning. I think they worry that I'm going to kale overload them!
After the too many green smoothies, we took a little break from morning smoothies and then I reintroduced morning "ice cream". I mean, technically, it's just smoothie in a bowl, but calling our smoothie bowls ice cream made their reintroduction 10x better! Who needs a cup and a straw when you can have a bowl and a spoon? And toppings?!?
I whipped up this tropical "ice cream"/smoothie bowl for my four kids and two of their cousins and everyone clambered for seconds. It's that good!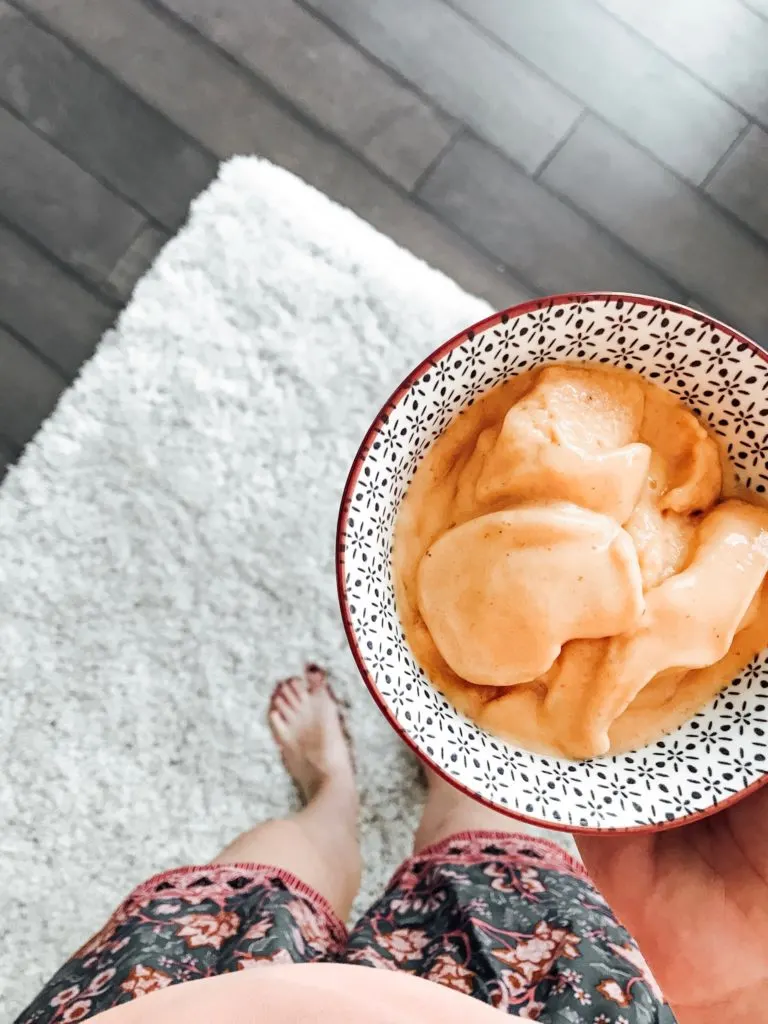 Ingredients
2 cups frozen mango
1/2 cup frozen peaches
1/2 cup frozen strawberries
1 cup orange juice
1/2 cup plain Greek yogurt
1 teaspoon vanilla stevia drops
Directions
Place your most frozen items in the bottom of a high powered blender, add liquid, yogurt, and stevia drops.
Pour into bowls and serve! You can get fancy and sprinkle granola on the top if your "ice cream" wants a little crunch. Coconut and Cashew Butter Granola is my favorite, it's sold on Amazon and at Target.