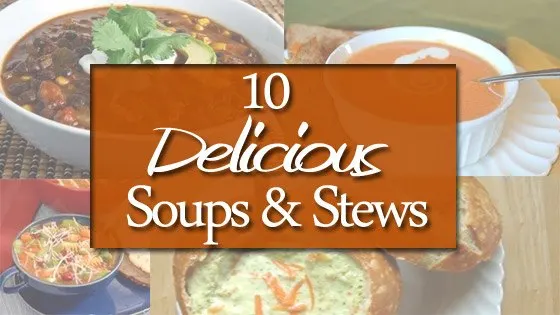 Now that the weather is starting to cool down, it's the perfect time to start getting out your soup and stew recipes. Nothing says Fall quite like a nice hearty soup indoors on a cool night to warm you up. Today I'm sharing 10 delicious soup and strew recipes. I hope you love these as much as I do!
Broccoli Cheddar Soup. This recipe from Keenan Cookbook is Panera Bread inspired so it's bound to be amazing.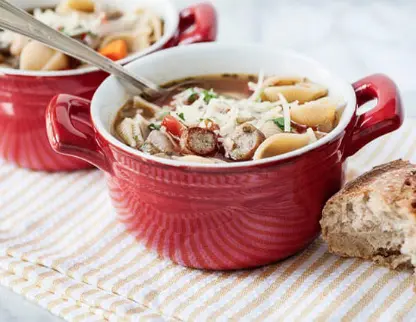 Minestrone Soup. Olive Garden has turned me into a huge minestrone soup lover. This recipe from Jones Dairy Farm is next on my list of things to make.
Pea Soup. Why did I think pea soup was gross as a kid when it is seriously my most favorite thing as an adult? I can't wait to try this recipe from The Farm Girl Cooks.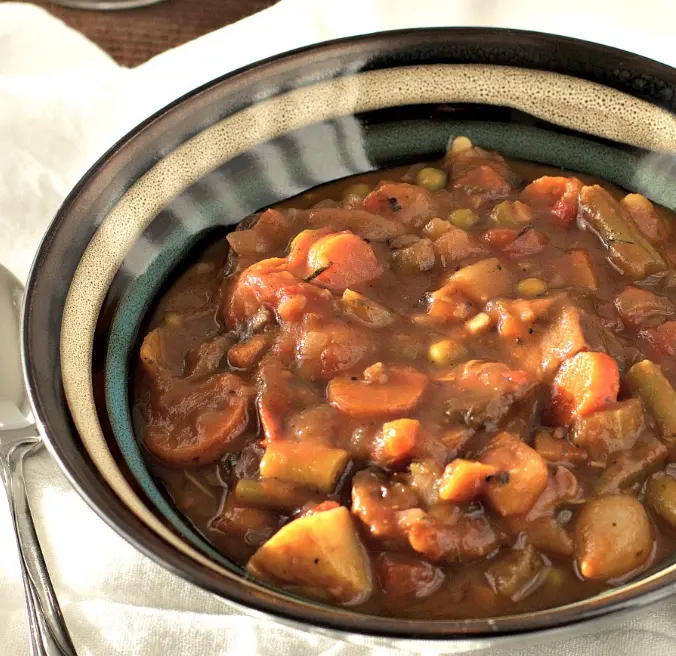 Vegetarian Stew. Just because I'm a vegetarian doesn't mean I don't like a nice hearty stew from time to time! I'm loving the look of this recipe from Brand New Vegan.
Carrot Soup. Here's a great carrot soup from Lunch Box Bunch that I bet your kids will love!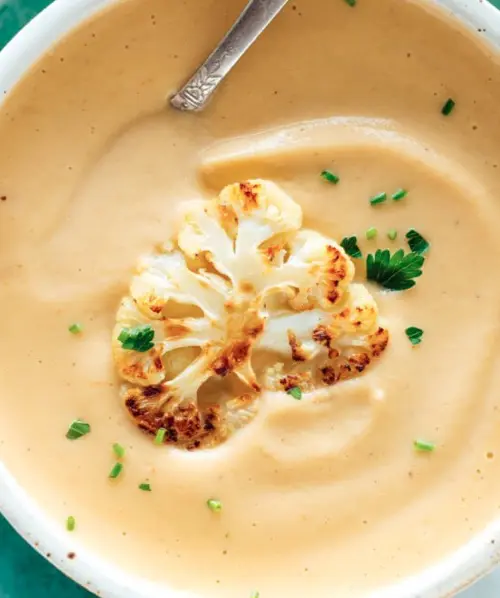 Cauliflower Soup. My mouth is literally watering over this recipe from Cookie + Kate..
Taco Soup. Here's an awesome take on Taco Soup from Eating Richly that is good to make in the crock pot and super cheap, too!
Black Bean Stew. Love this take on black beans from Closet Cooking. I will definitely be making this sometime soon.
Tomato Soup. What's more classic than tomato soup? I love this recipe from Bless This Mess. I think it's a must try.
We hoped you like this list of Soups and Stews. Which was your favorite?