Growing up in New York City, I was never deprived of fun things to do. I felt like I had the world right at my fingertips—and I did! But if you're planning a family trip to the Big Apple, all of the options can be really overwhelming. How do you decide what to do and what to skip?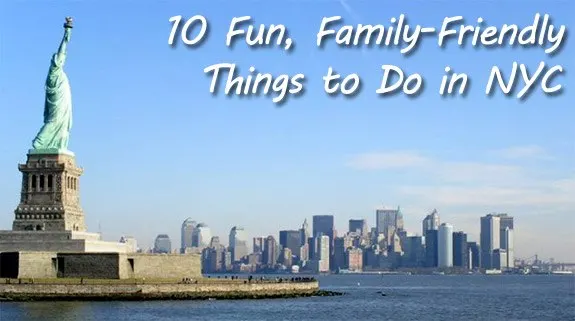 You could always see a Broadway show, of course. Annie, Cinderella, and The Lion King are great musicals for kids. And, Times Square and Rockefeller Center are must-sees. But what else would your children enjoy?
Here is a list of 10 of my favorite things to do with kids in Manhattan. Though they are just a fraction of the amazing activities the city has to offer, you really can't go wrong with any of them. Enjoy!
NEW YORK LANDMARKS:
Empire State Building: No trip to New York City would be complete without visiting one of the world's most famous landmarks, the Empire State Building. Take an elevator to the Observatory on the 102nd floor, where you'll be rewarded with breathtaking city views. If you're planning to visit after dark, click here to see the Tower Lights Schedule. It will tell you what color the building will be lit in on the night you visit, and why. (350 5th Ave., 212-736-3100)
Statue of Liberty: The Statue of Liberty, a gift of friendship from France to the U.S., is a universal symbol of freedom and democracy. It was dedicated in 1886 and designated as a National Monument in 1924. To visit, you'll need to take a ferry to Liberty Island from departure points in Battery Park, New York or Liberty State Park, New Jersey (buy ferry tickets in advance at statuecruises.com.) Once there, you can climb the equivalent of 22 stories to Lady Liberty's crown. Crown access includes the original torch display, the Liberty Island Museum, and an observation level. To visit the crown, you must be able to walk up at least 154 steps on a confined spiral staircase. (212-363-3200)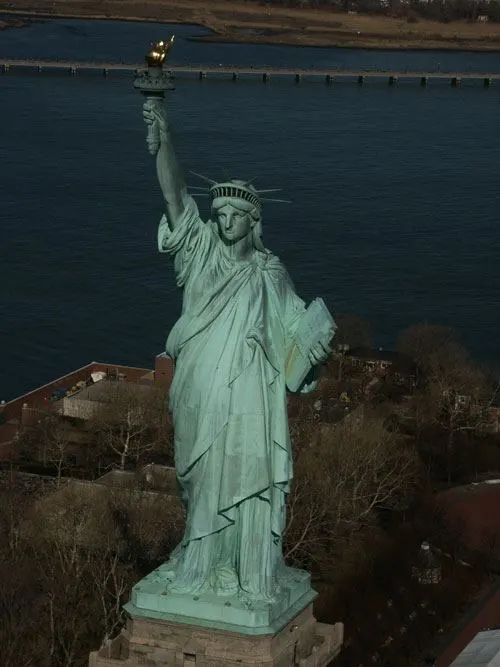 NYC MUSEUMS:
American Museum of Natural History: This museum, founded in 1896, is renowned for its exhibitions and scientific collections that provide a broad look at the planet and the world's cultures. Permanent exhibits that kids will especially enjoy include the Hall of Ornithischian Dinosaurs, the Milstein Hall of Ocean Life, and the Arthur Ross Hall of Meteorites. The Discovery Room—great for children ages 5 to 12—offers a hands-on, behind-the-scenes look at the science of the museum. Consider checking out a show at the Hayden Planetarium as well. (Central Park West at 79th St., 212-769-5100)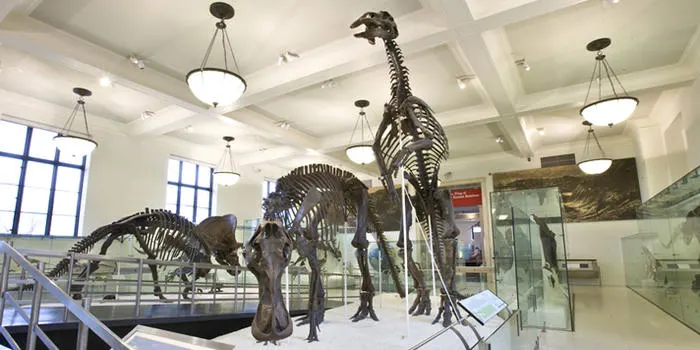 Children's Museum of Manhattan: This museum features theme-based exhibits, hands-on activities, interactive programs, and larger-than-life environments that will help your little ones discover new ideas and stretch their imaginations. Kids of all ages will love EatSleepPlay: Building Health Every Day, a new exhibit with more than 70 interactive stations. Other exhibits include Adventures with Dora and Diego for kids ages 2 to 6, Playmobil—The World to Play for all ages, and many more. (The Tisch Building, 212 West 83rd St., 212-721-1223)
Intrepid Sea, Air and Space Musuem: On display aboard the aircraft carrier Intrepid—a National Historic Landmark—are tons of aircraft, the space shuttle Enterprise, and the only American strategic missile submarine open to the public. Be sure to check out the 13,000-square-foot Exploreum, which offers interactive exhibits for kids of all ages. You could also take a virtual flight on one of three simulators. (Pier 86, West 46th St. and 12th Ave., 877-957-SHIP)
NEW YORK CITY PARKS:
Bryant Park: From October to March, the lawn of this midtown Manhattan park becomes Citi Pond, a 170-foot x 100-foot rink with FREE ice skating! In the summer months, all sorts of special events take place on the lawn, including free concerts and movies. Your family could also see a park attendant to reserve a time slot on one of the park's ping-pong tables (paddles and balls are provided free of charge), hit some golf balls at the kid-friendly Putting Green, or play a free lawn or tabletop game like Jenga, Scrabble, or Apples to Apples. Kids will love Le Carousel, the park's charming little merry-go-round. (Between 40th and 42nd Sts. & 5th and 6th Aves., 212-768-4242)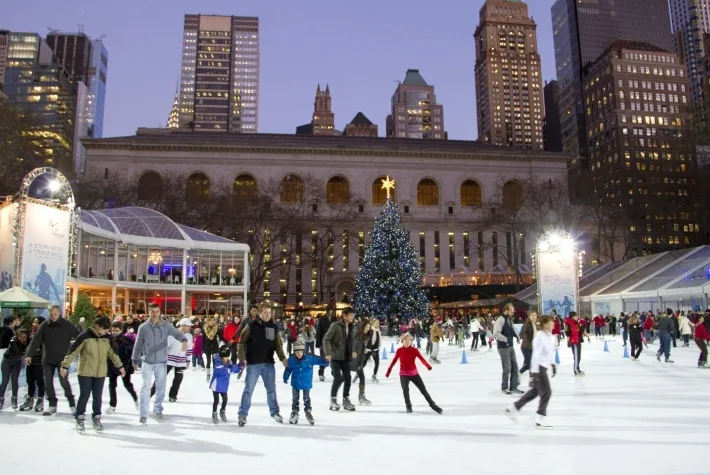 Central Park: This famous 843-acre park boasts 21 playgrounds, 80 acres of woodlands, many sports fields, and plenty of monuments, sculptures, and open spaces to explore. Take a ride on the park's historic carousel, visit the Central Park Zoo (which also has a children's zoo), or go for a rowboat ride at the iconic Loeb Boathouse. (212-310-6600)
NYC STORES:
American Girl Place: This store includes shops featuring all of the American Girl characters. There's also a bookstore, a shop where girls can design matching T-shirts for them and their doll, a photo studio, a doll hair salon, and lots more. Be sure to stop at the American Girl Cafe for brunch, lunch, afternoon tea, or dinner with your favorite little girl! (609 5th Ave. at 49th St., 877-247-5223)
FAO Schwarz: Every trip to the company's flagship store begins with a greeting from a real-life toy soldier. Once inside, you'll find incredible product displays, photo opportunities with popular characters, a huge candy station, and all kinds of toys. Be sure to have your kids try their hands—er, feet—at the store's famous Big Piano! (If you've ever seen the movie Big, you likely have the song "Chopsticks" in your head now.) (767 5th Ave. at 58th St., 212-644-9400)