When sailing on Royal Caribbean's newly amplified Oasis of the Seas a few weeks ago, we knew we had to try their new BBQ restaurant at sea. Being barbecue lovers, we knew we had to find out if this was the real deal or not.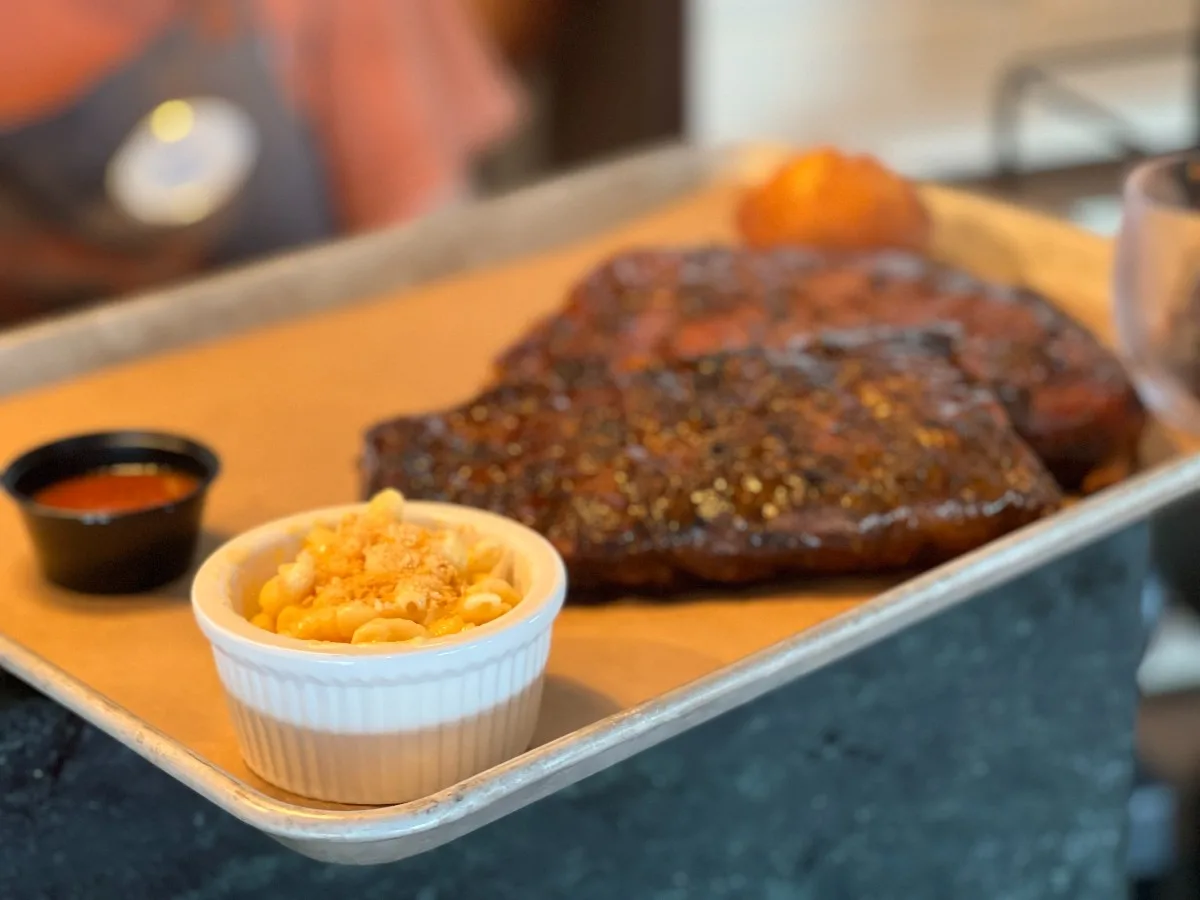 Portside BBQ℠ serves up authentic barbecue favorites cooked low and slow to perfection. Choose from a meat-packed menu of tender brisket, pulled pork, burnt ends and even turkey legs. Crave-worthy sides like home-style cornbread and irresistible mac and cheese. Plus delicious desserts, like the Banana Dream and the Chocolate Brookie. The Chocolate Brookie was hands-down our favorite dessert on the ship!
This restaurant is an extra charge and is open for lunch and dinner on most days. Here is an example of the menu and the prices: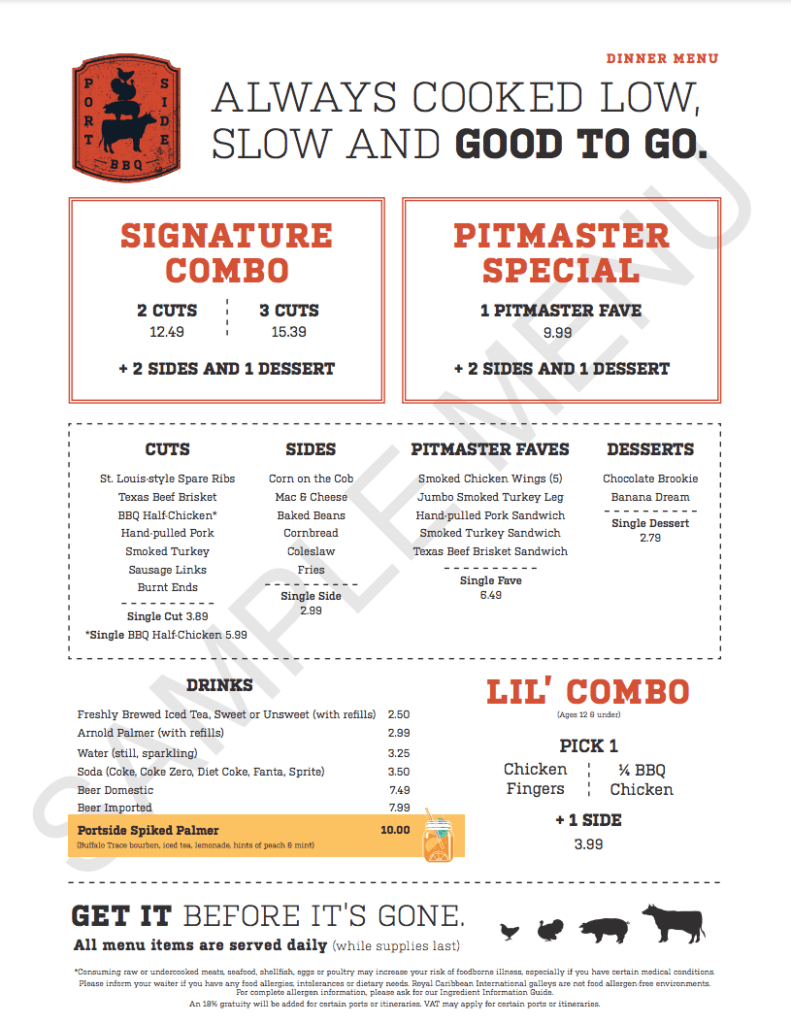 We chose to share the Signature Combo with 2 Cuts. The St. Louis-style Spare Ribs looked so good that we decided to get the ribs as both cuts. Yep, two slabs of ribs for us! With the many sides to choose from, we decided the mac and cheese and cornbread would be our pick that day. While the portions of the sides weren't as huge as the meat cuts, we were more than pleased with our selection because the sides were delicious!
There are two desserts to choose from: Banana Dream and a Chocolate Brookie. We chose the Brookie and it was so amazing! Like best-dessert-on-the-ship-amazing!! Even if you don't have a whole meal at this restaurant, it's 100% worth it to grab a Chocolate Brookie ala carte while one board. SO GOOD!
Spoiler Alert: We loved it! It was HUGE portions (enough for multiple people to share) and I don't think the prices were unreasonable given the amount of food you were given. Take a virtual tour of the new restaurant with us and see how we liked it in our video below.
Bottom line: If you are looking for something a little different for lunch or dinner on Oasis of the Seas, the new Port Side BBQ is a great place to stop!