Fact: I love to eat. I also love to cook and bake so I'll take any excuse I can get that involves me being in the kitchen and then eating whatever I made. I've gathered ten fun St Patrick's Day recipes for you all today. Some super easy, some super creative, and ALL delicious.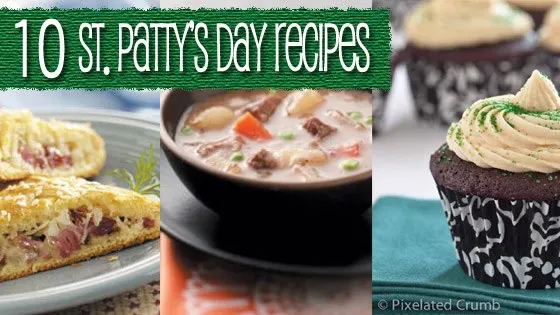 Irish Cream Bundt Cake. This delicious recipe from Life Love and Sugar looks just as delicious as it tastes and is sure to be a hit with your family this year.
Irish Cream Pound Cake
Baileys Irish Cream Bundt Cake is made with Baileys Irish Cream, boxed cake mix and instant chocolate pudding for a moist and delicious chocolate cake that everyone will love.
Check out this recipe
Chocolate Stout Cupcakes with Whiskey Ganache Filling and Irish Cream Frosting. Have an adult party to go to this St Patrick's Day? Why not take these delicious and adult friendly cupcakes from Pixelated Crumb with you!
chocolate stout cupcakes
Chocolate Stout Cupcakes with Whiskey Ganache Filling and Irish Cream Frosting
Check out this recipe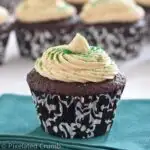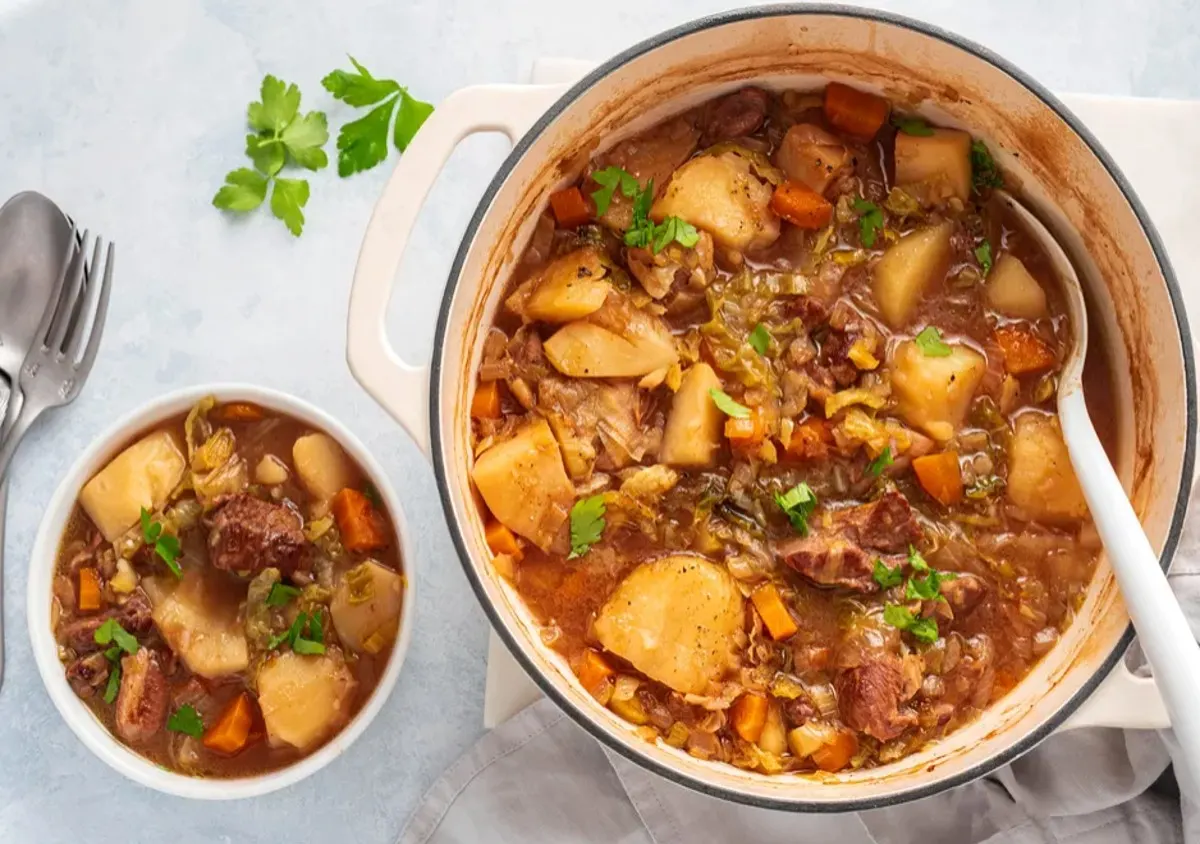 Traditional Irish Stew. Who doesn't love a nice hardy stew? This dish from The Spruce Eats is perfect for this special holiday.
Traditional Stew
Nothing is more warming and filling than a delicious bowl of Irish stew, a popular dish from Ireland and loved the world over. It was traditionally made with mutton (sheep), but it is now often made with the easier-to-find lamb. Either meat will make a delicious, hearty stew.
Check out this recipe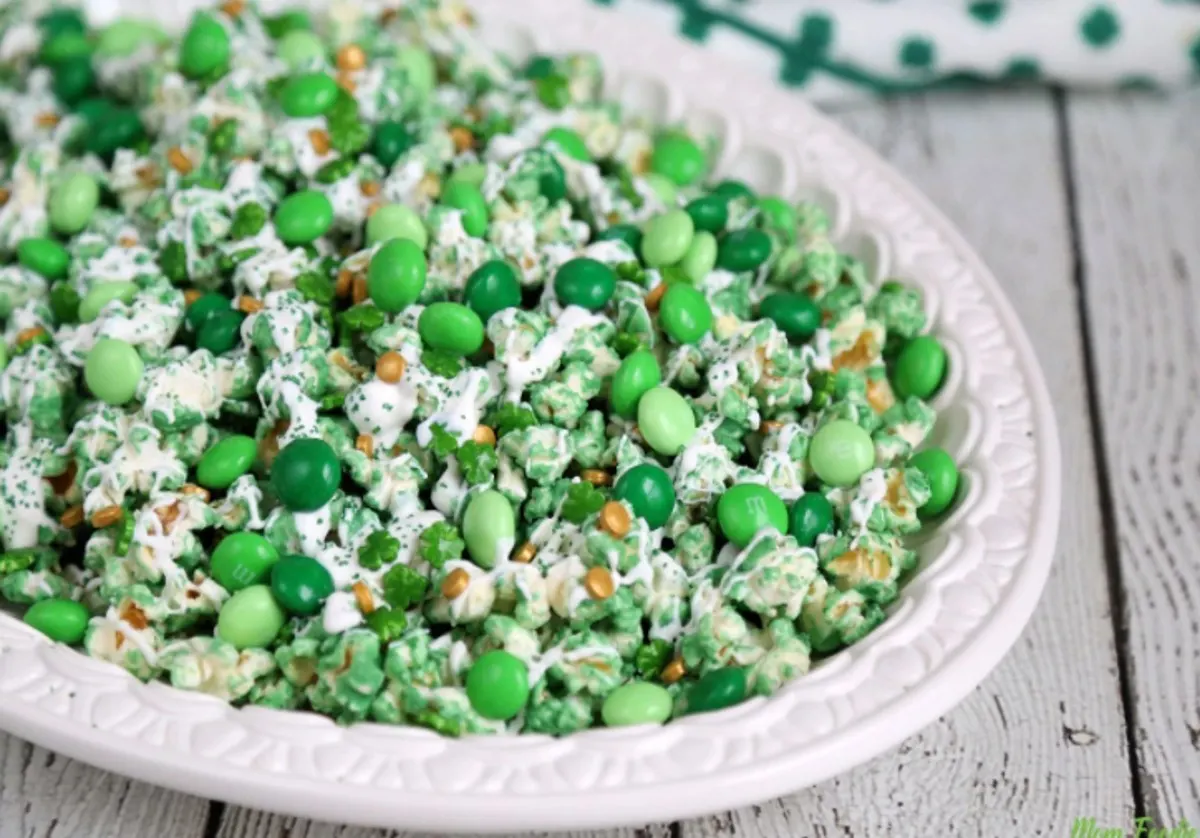 Leprechaun Popcorn. Don't need to cook a whole meal but still want something festive and super easy? Be sure to check out this great snacking option from Mom Foodie.
Leprechaun Popcorn
Dubbed Leprechaun popcorn, it is an easy to make green and white chocolate covered popcorn snack with green mint M&Ms and St. Patrick's day sprinkles.
Check out this recipe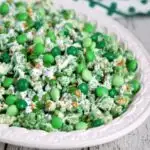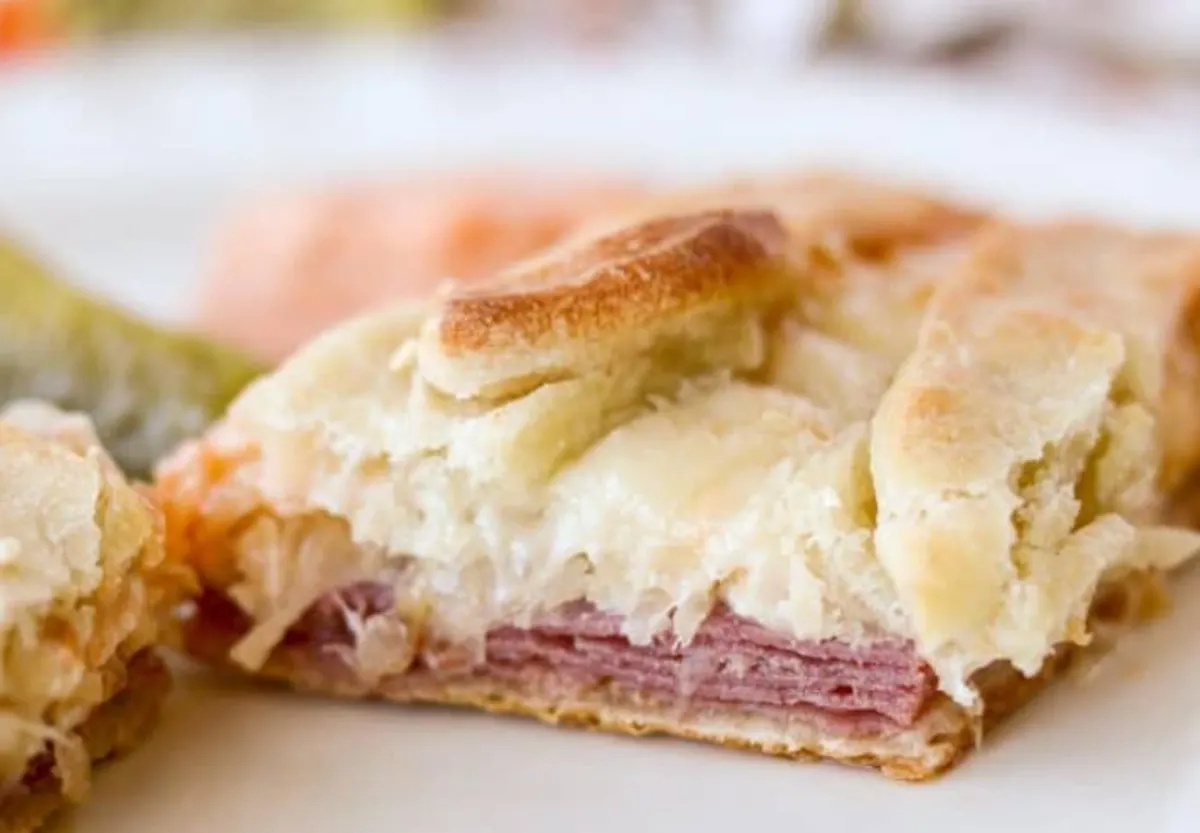 Easy 5-Ingredient Reuben Braid. This delicious Irish twist on a sandwich able to feed a big group from 365 Days of Baking and More is just plain delicious.
Easy 5-Ingredient Reuben Braid
This easy Reuben Braid with layers of sliced corned beef, Swiss cheese, sauerkraut, and Marie's Thousand Island Dressing wrapped in a refrigerated pizza crust, is a delicious dinner that's perfect for any night of the week.
Check out this recipe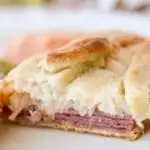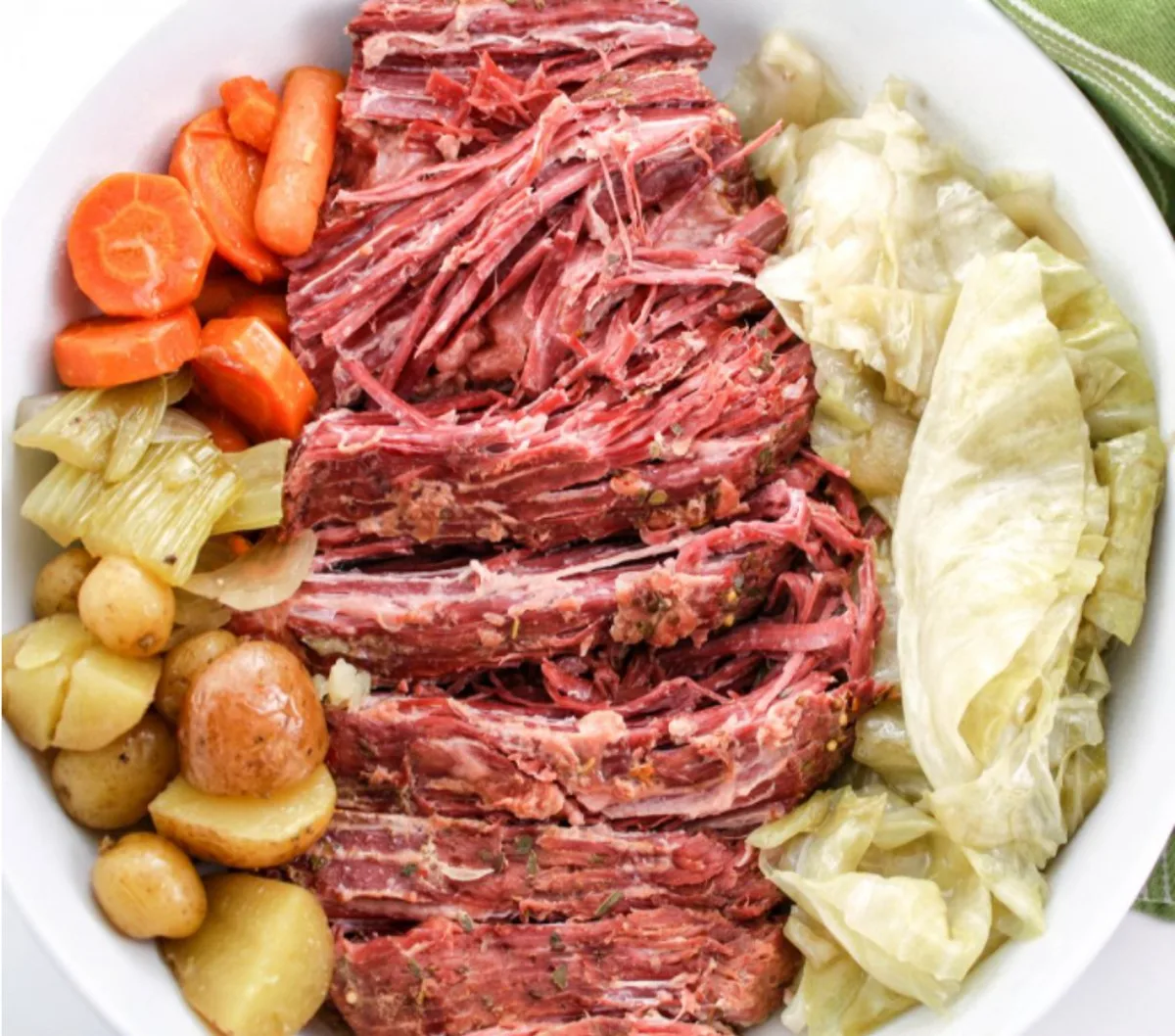 Corned Beef And Cabbage. What says St Patrick's Day more than Corned beef and cabbage? This recipe from Life She Lives is the ultimate classic Irish dish.
Slow Cooker Corned Beef and Cabbage
Slow Cooker Corned Beef and Cabbage is tender, super juicy and packed with more flavor than you could ever imagine! Couple with potatoes and carrots and you've got yourself and effortless family dish that is perfect for a weekend or for St. Patrick's Day.
Check out this recipe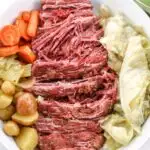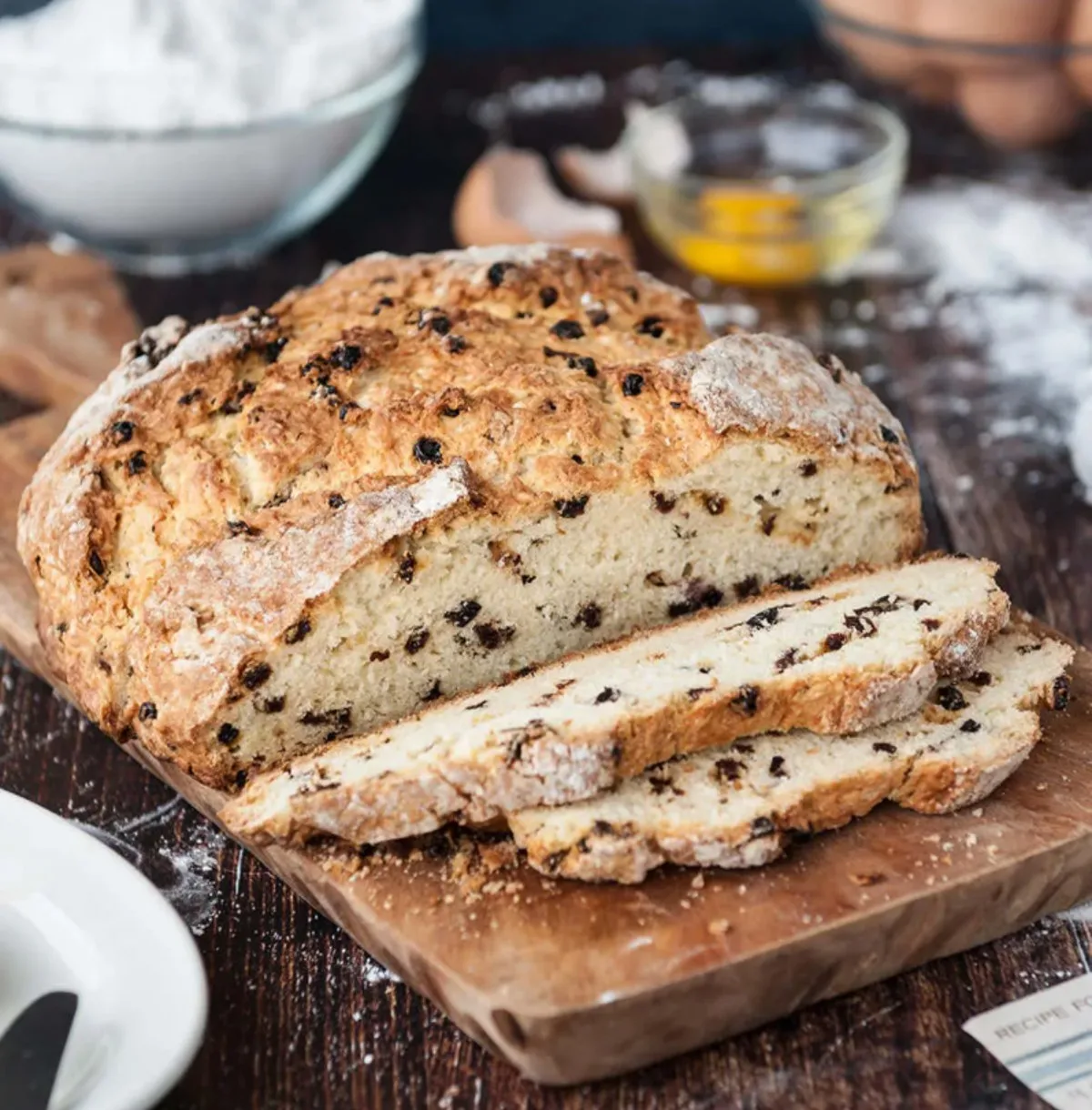 Irish Soda Bread. Try out this delicious recipe from Sugar Geek Show if you want something easy to whip up!
SWEET IRISH SODA BREAD RECIPE
Sweet Irish soda bread is the perfect treat to make for Saint Patrick's day. Forget the green desserts, your guests will LOVE this authentic sweet bread served warm and slathered with lots of butter!
Check out this recipe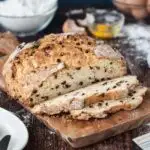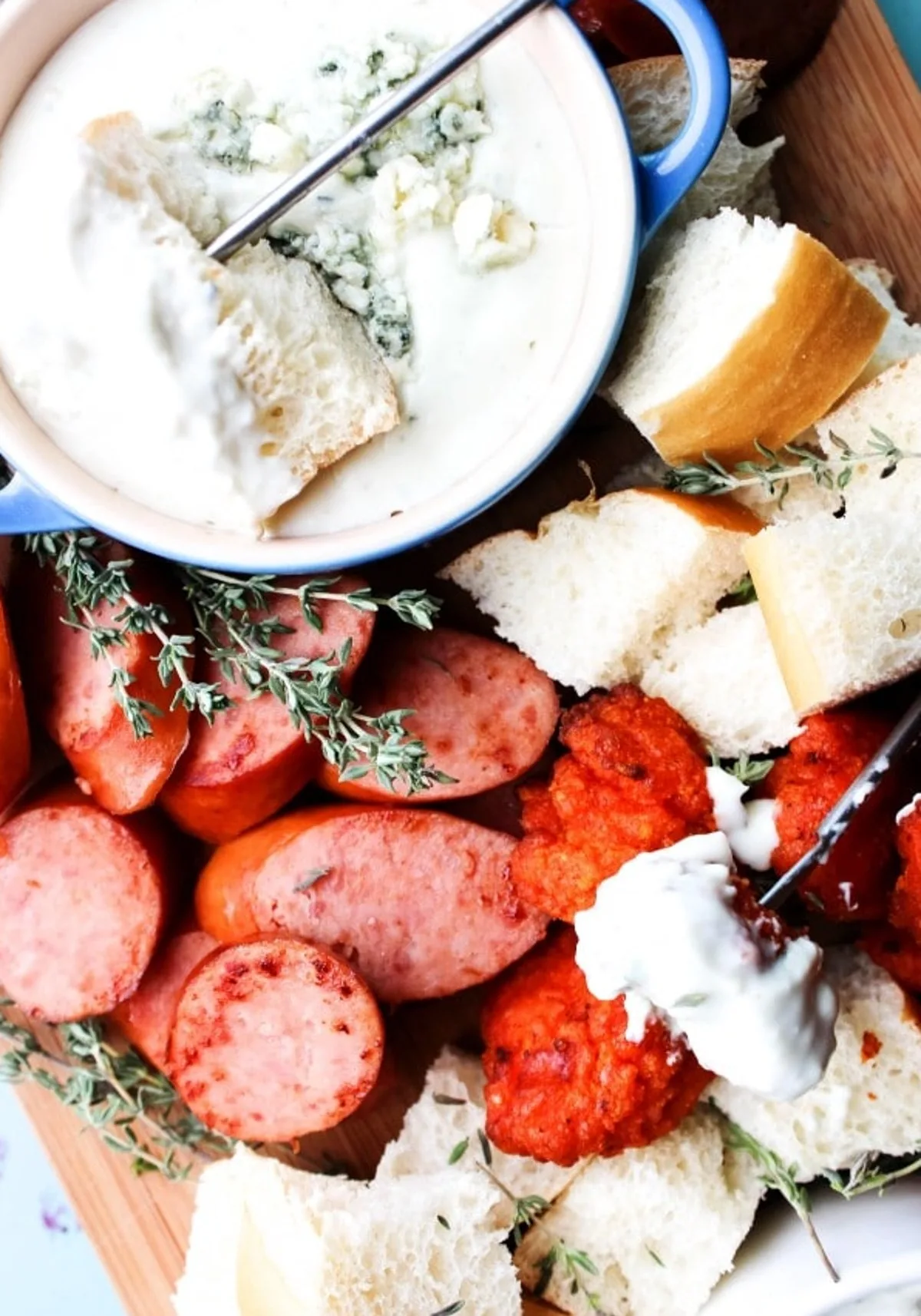 Irish Blue Cheese Fondue. My mouth waters just from looking at this recipe from Dash of Sanity. I'm sure this is even more delicious than it looks and you could put your own spin on it by adding whatever you want for dippers.
Blue Cheese Fondue
Blue Cheese Fondue is a perfect dip for your next game day get-together. With it's rich, melt-in-your-mouth texture, this bold fondue will wow every fan.
Check out this recipe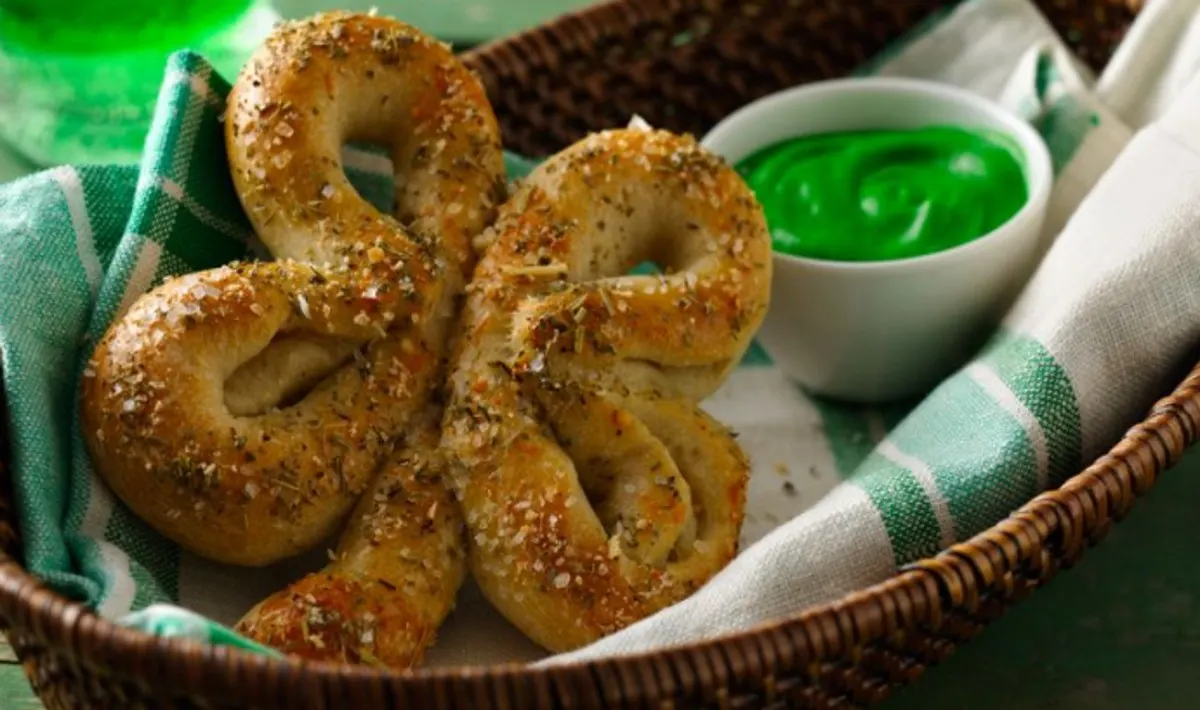 Soft Shamrock Pretzels. This salty treat from Pillsbury is adorable and the kids will have fun helping you in the kitchen. Perfect for parties and snacking!
Soft Shamrock Pretzels
Put a St. Patty's day twist on homemade soft pretzels by shaping them into shamrocks. Green mustard as a dip adds an extra-festive touch.
Check out this recipe