What kid doesn't like Rice Krispie Treats? I'm sure there are a few but the majority probably loves them. I know I do and I'm a big kid at heast. My mom used to make the traditional Rice Krispie Treats when I was little and I now whip them up for my kids. Sometimes it's fun to think outside the box and make something more. Put a new spin on the traditional treats! That's why today we have rounded up 10 of the best Rice Krispie Treats recipes to get your ideas and baking juices flowing.
Rice Krispie treats are one of the easiest and most delicious desserts to make. They are crunchy, chewy, and customizable with endless variations. Whether you want to add chocolate, peanut butter, marshmallows, or even bacon, there is a Rice Krispie recipe for you. In this article, we will share 10 of the best Rice Krispie recipes that you can try at home. From classic to creative, these treats will satisfy your sweet tooth and impress your guests.
HISTORY OF RICE KRISPIE CEREAL
Rice krispie treats are not only delicious, but also have a fascinating history. The cereal itself, Rice Krispies, was invented by the Kellogg Company in 1928 and became famous for its "snap, crackle and pop" sounds when milk was added. The cereal was also marketed by three elf-like characters named Snap, Crackle and Pop, who first appeared in ads and posters in 1933. The original rice krispie treats recipe was created by two women, Mildred Day and Malitta Jensen, who worked for the Kellogg Company's home economics department in the 1930s. They mixed melted marshmallows with Rice Krispies and cut them into bars. The treats were a hit at a Camp Fire Girls fundraiser and soon became popular across the country. Since then, rice krispie treats have been enjoyed by generations of families and have inspired countless variations and flavors.
ARE KELLOGG'S RICE KRISPIES GLUTEN-FREE?
No, Kellogg's Rice Krispies treats are not gluten-free. They are made with Rice Krispies cereal, which contains malt syrup derived from barley. Barley is a grain that naturally contains gluten and should be avoided by people with celiac disease or gluten sensitivity. However, there are some gluten-free alternatives to Rice Krispies treats available from other brands or you can make your own using gluten-free rice cereal and marshmallows.
These Peanut Butter Pretzel Krispie Treats from Love from the Oven are to die for. Krispies, caramel, pretzels, and chocolate – how could can you go wrong?!?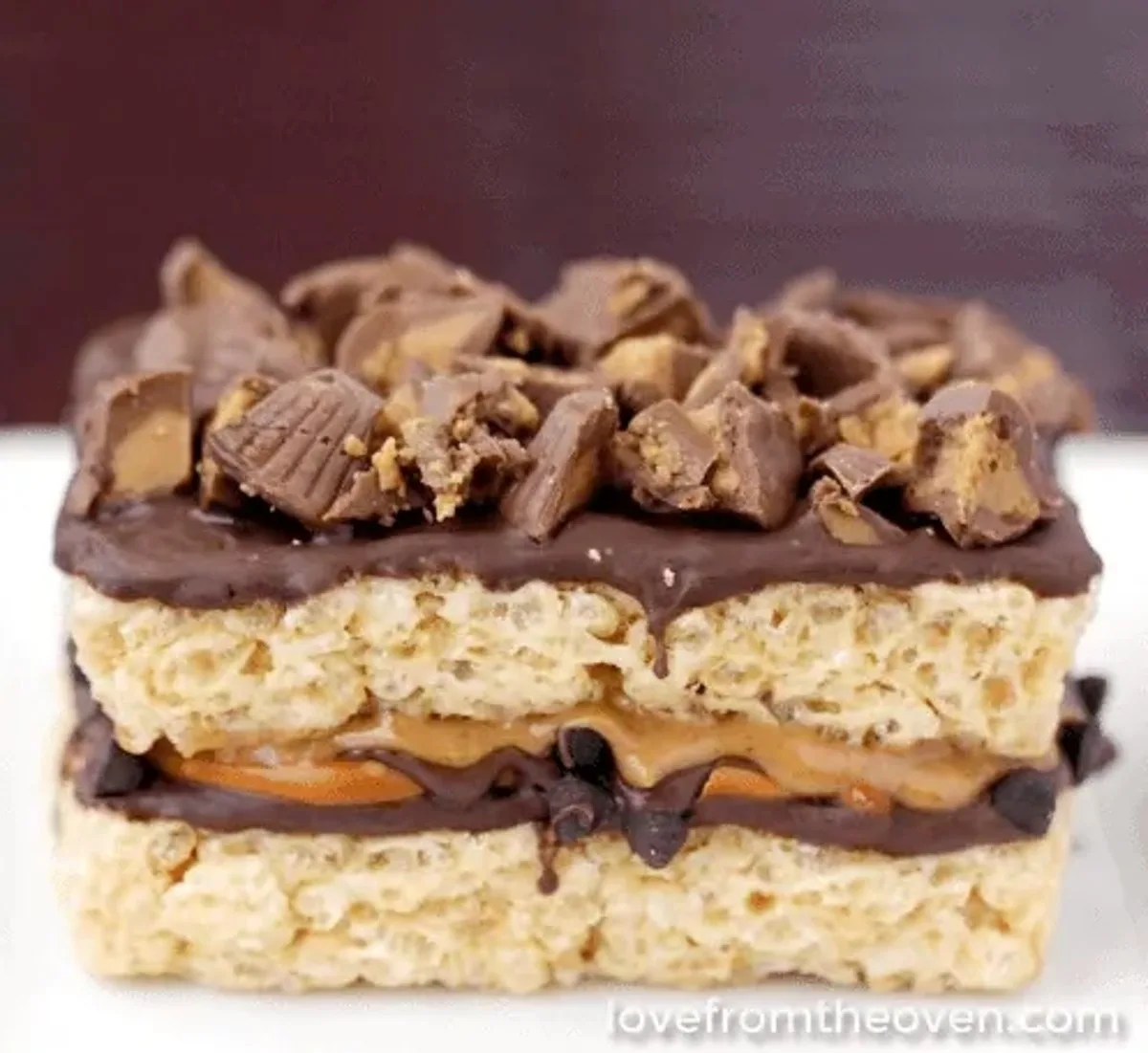 Stuffed Rice Krispies Treats
The hardest part of this recipe is just figuring out what to call it! Deluxe Rice Krispy Treats? Gourmet Rice Krispies Treats? Stuffed Rice Crispy Treats?
Check out this recipe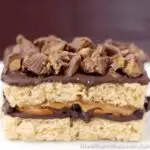 Rainbow Rice Krispie Pinwheels
How can you not want to run to your kitchen and make these Rainbow Rice Krispie Pinwheels by Center Cut Cook? To be fair these aren't "Rice Krispies" but Fruity Pebbles, but hey, the kids will love them!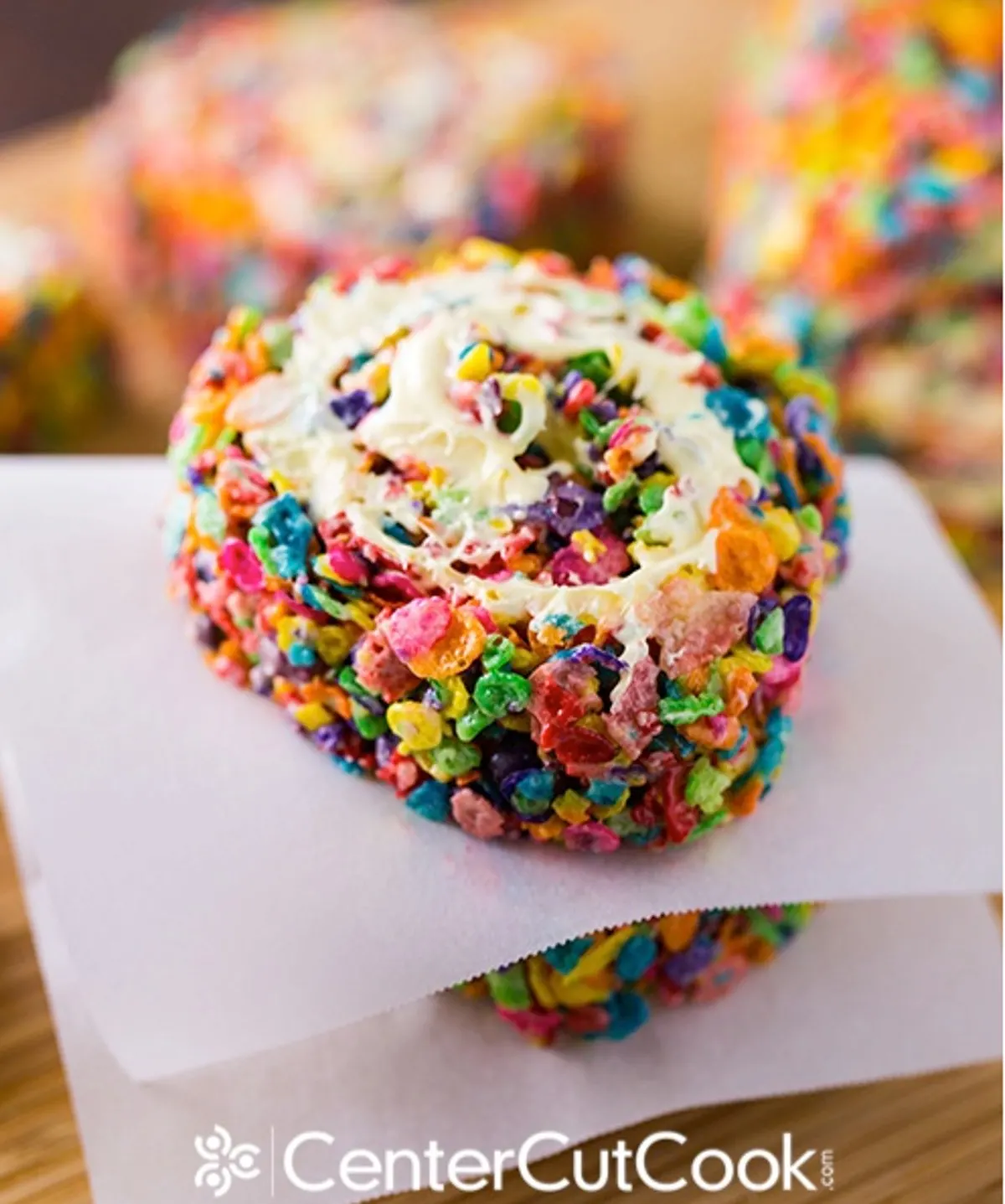 Rainbow Rice Krispie Pinwheels
Looking for a fun, dessert idea for your child's birthday party? I think you've found it! Rainbow Rice Krispie Pinwheels!
Check out this recipe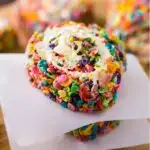 These S'More Rice Krispie Treats are great for Memorial Day, 4th of July or for any summer snack.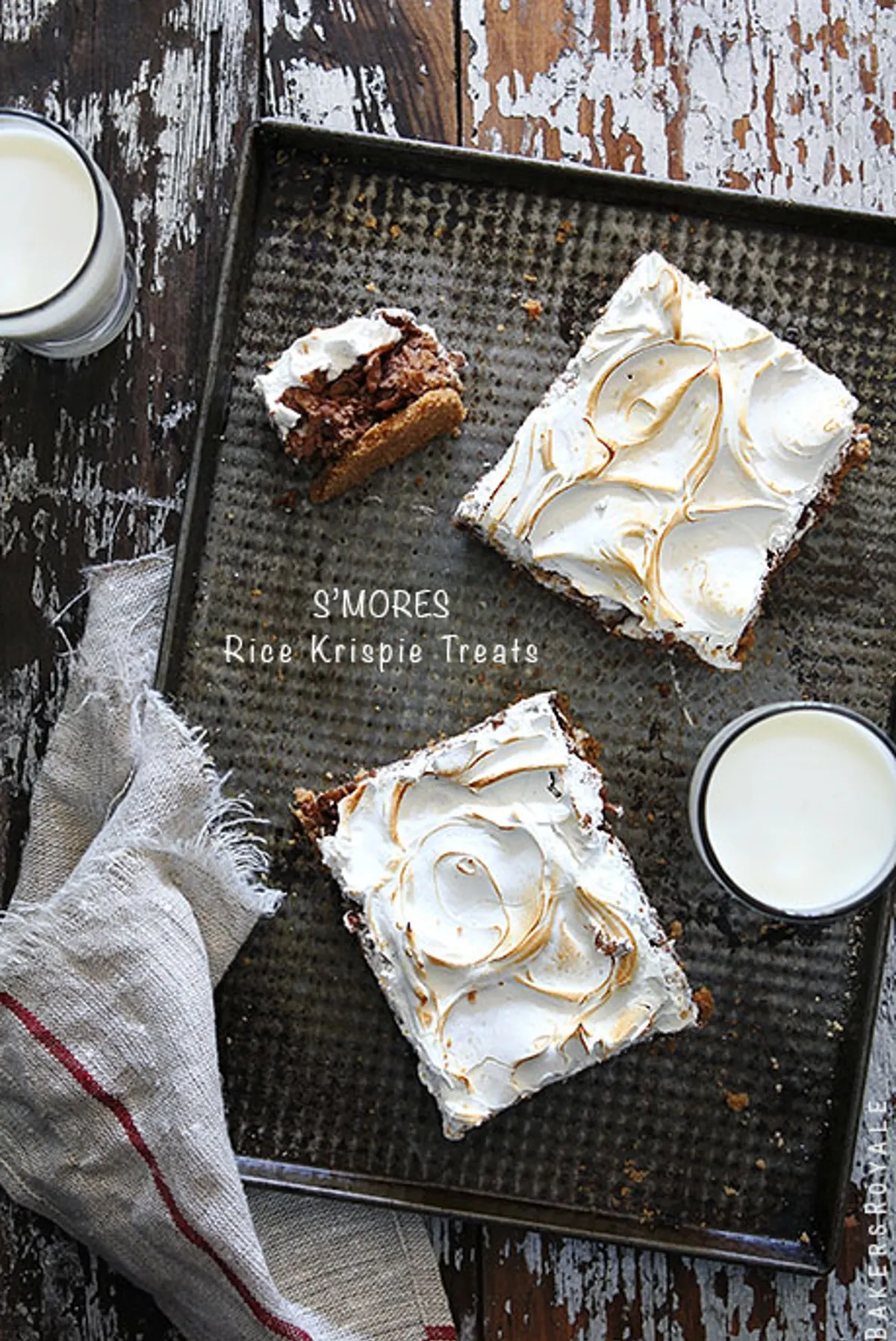 S'MORES RICE KRISPIE TREATS
More kid treats fanc-i-fied (real word – fo'sure) this time I'm turning the standard rice krispie treat into a s'mores rice krispie treat.
Check out this recipe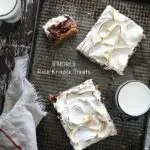 Butterfinger Rice Krispie Treats
Recipe Girl combines my favorite candy bar with gooey krispie treats with these babies.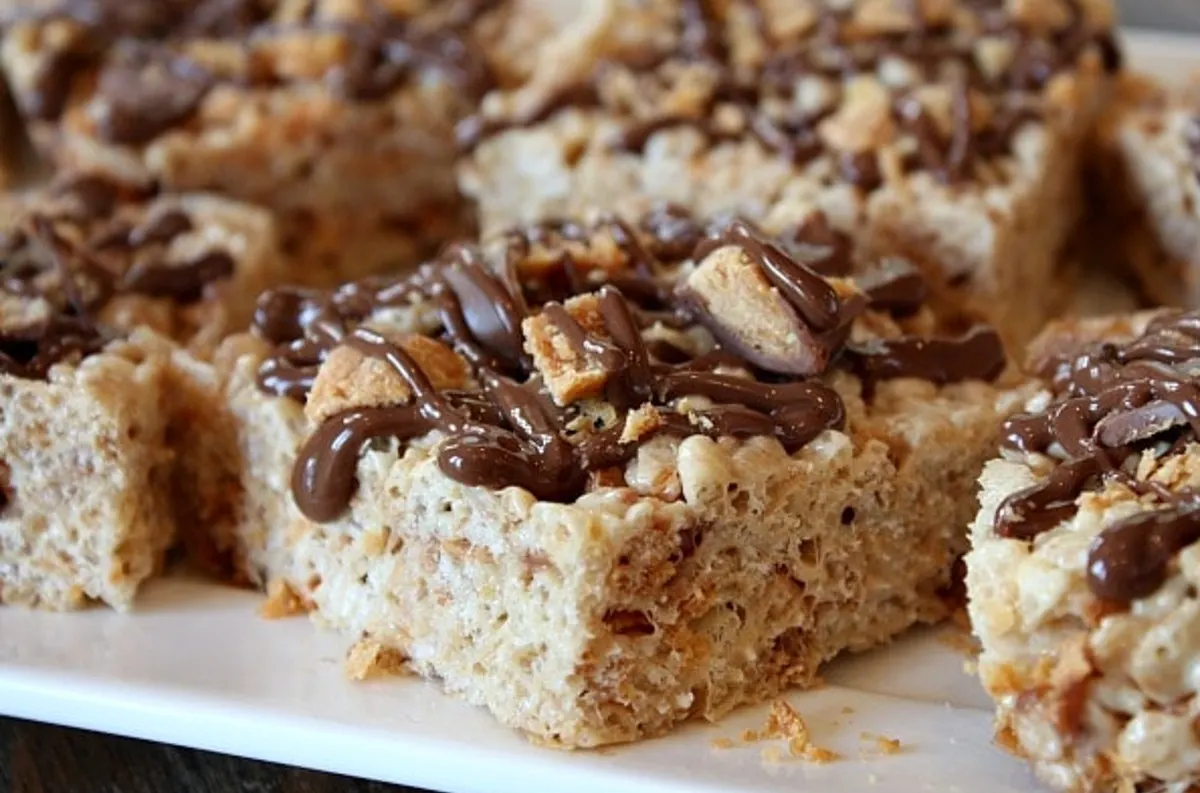 Butterfinger Rice Krispie Treats
These Butterfinger Rice Krispie Treats are the next treat for you to try. Think about totally awesome Rice Krispie treats that have plenty of Butterfinger candy bars mixed in.
Check out this recipe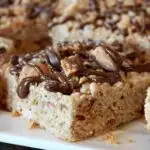 Can't decide between cookies or krispie treat? Have both with these Oreo Rice Krispie Treats from Chef in Training.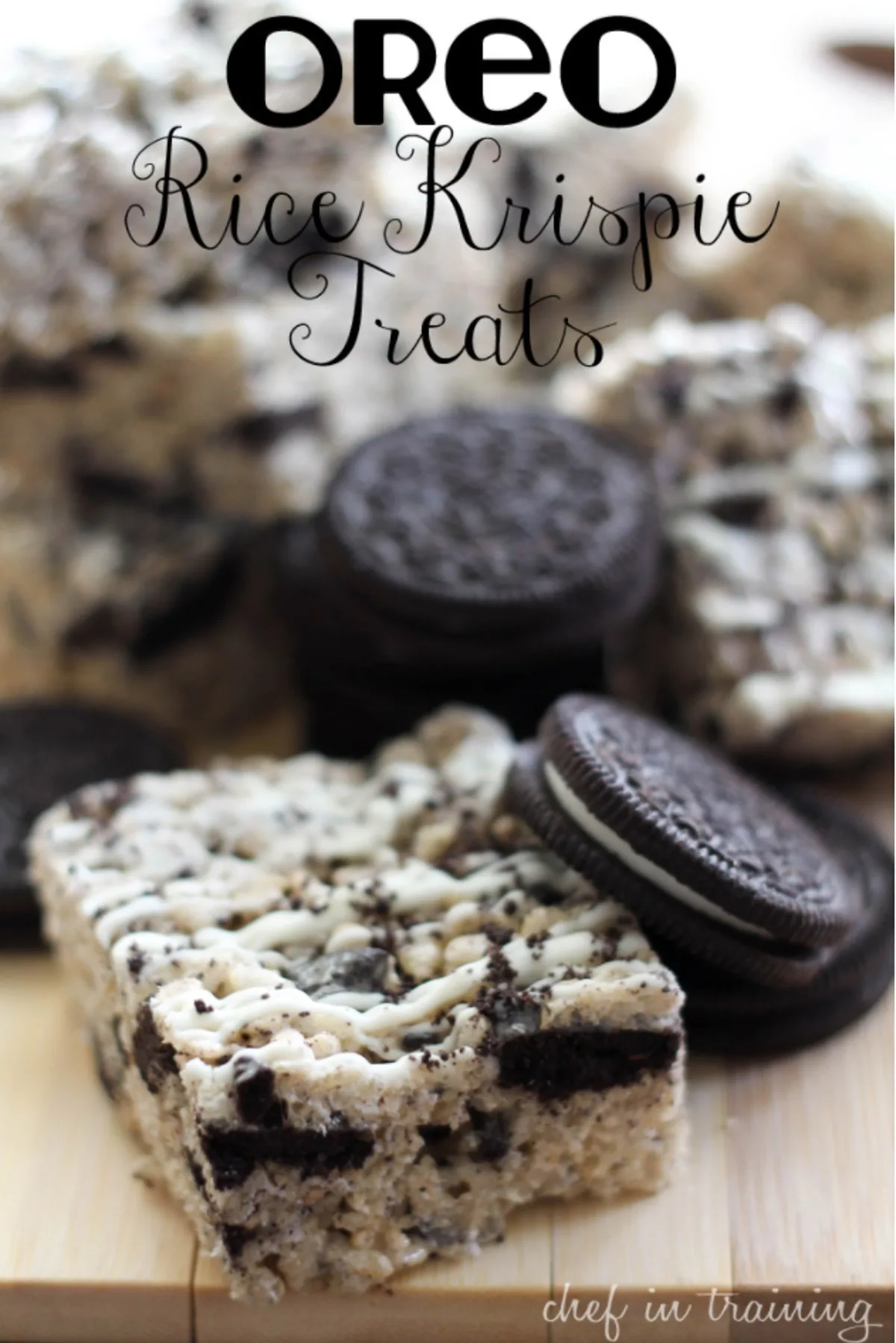 Oreo Rice Krispie Treats
As if rice krispie treats weren't delicious enough, the Oreos add the perfect touch of flavor and texture to jazz up this basic treat.
Check out this recipe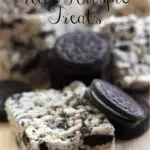 Cookies and Cups nailed the Rocky Mountain Chocolate Factory treat with these Avalanche Bars.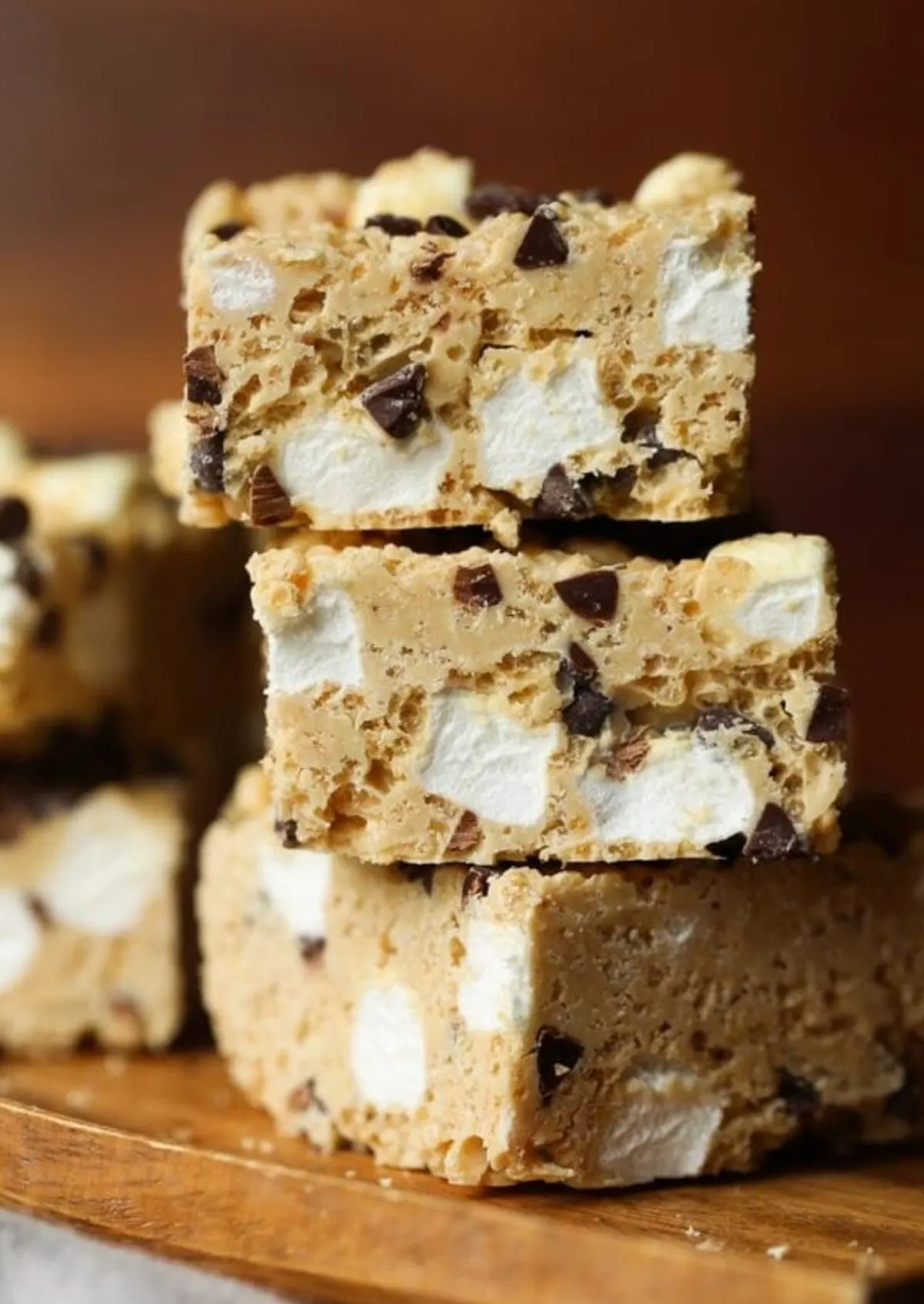 Avalanche Bars
Avalanche Bars are a fabulous upgrade to regular old rice krispie treats. This dessert bar recipe contains chocolate chips, white chocolate, marshmallows, and more! Try these homemade, chocolate-loaded rice krispie treats, and you will never look back!
Check out this recipe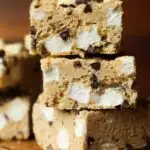 Brownies or krispie treats? Have both with these Killer Crunch Brownies from The Farm Girl.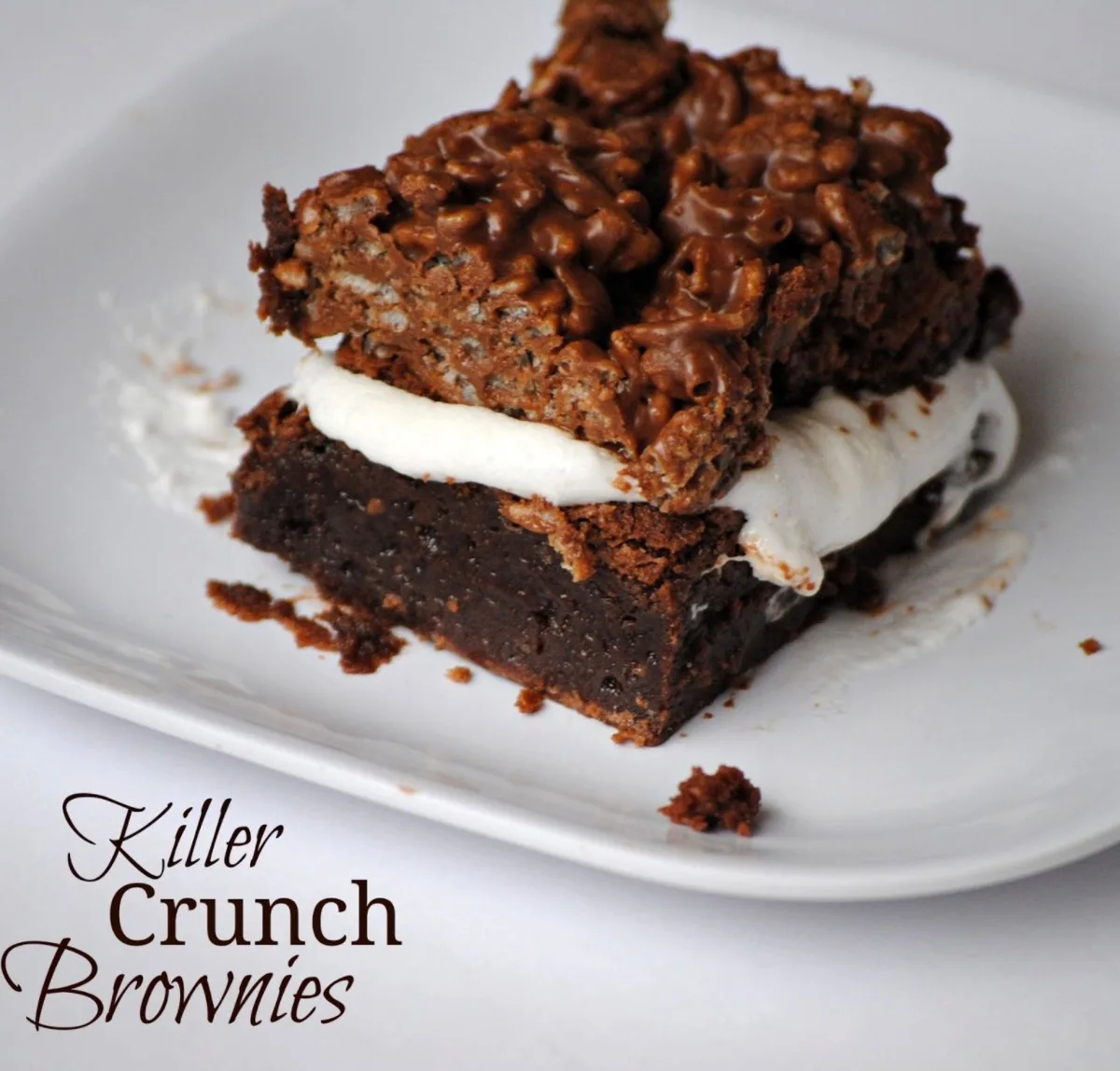 Killler Crunch Brownies
Another fabulous, amazing, crunchy, gooey, moist, everyone ate the entire pan brownie. Must be the layers. Everything is better when you add more layers, right?
Check out this recipe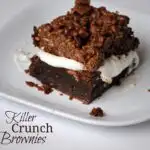 CHOCOLATE COVERED SALTED CARAMEL RICE CRISPY TREATS
Yes, we agree that anything dipped in chocolate is better. These Chocolate Dipped Caramel Rice Krispy treats by Tangled with Taste are amazing!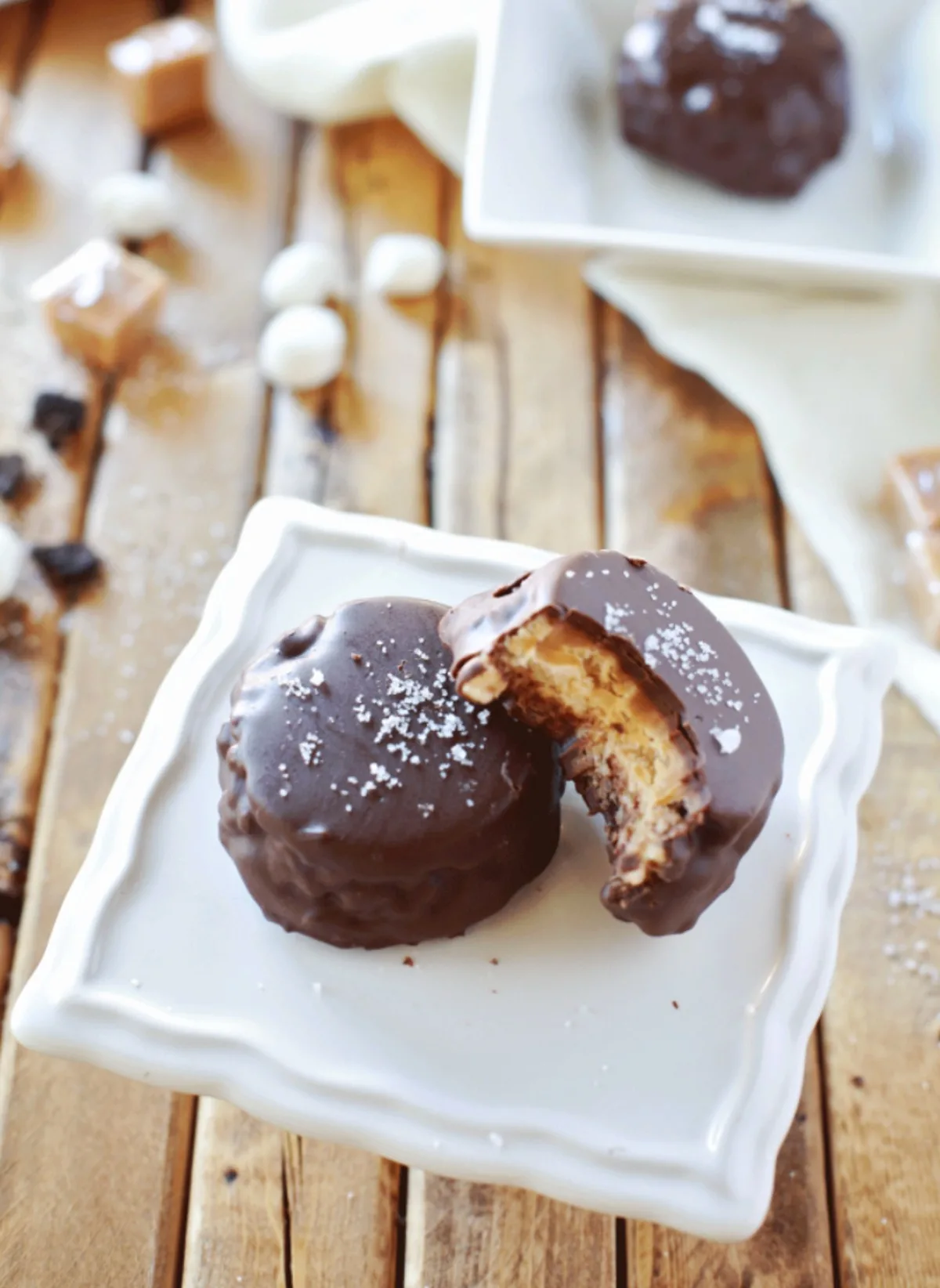 CHOCOLATE COVERED SALTED CARAMEL RICE CRISPY TREATS
Home-made Rice Crispy Treats topped with Salted Caramel and Chocolate Dipped. Easy recipe for delicious rice crispy treats loaded with gooey marshmallows, crispy rice krispies, and made perfect by salted caramel and rich chocolate.
Check out this recipe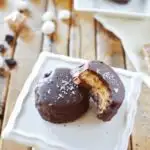 Cinnamon Roll Rice Krispie Treats
These delicious treat from How to Make Cereal Treats combines the deliciousness of cinnamon rolls and krispie treats. Yum.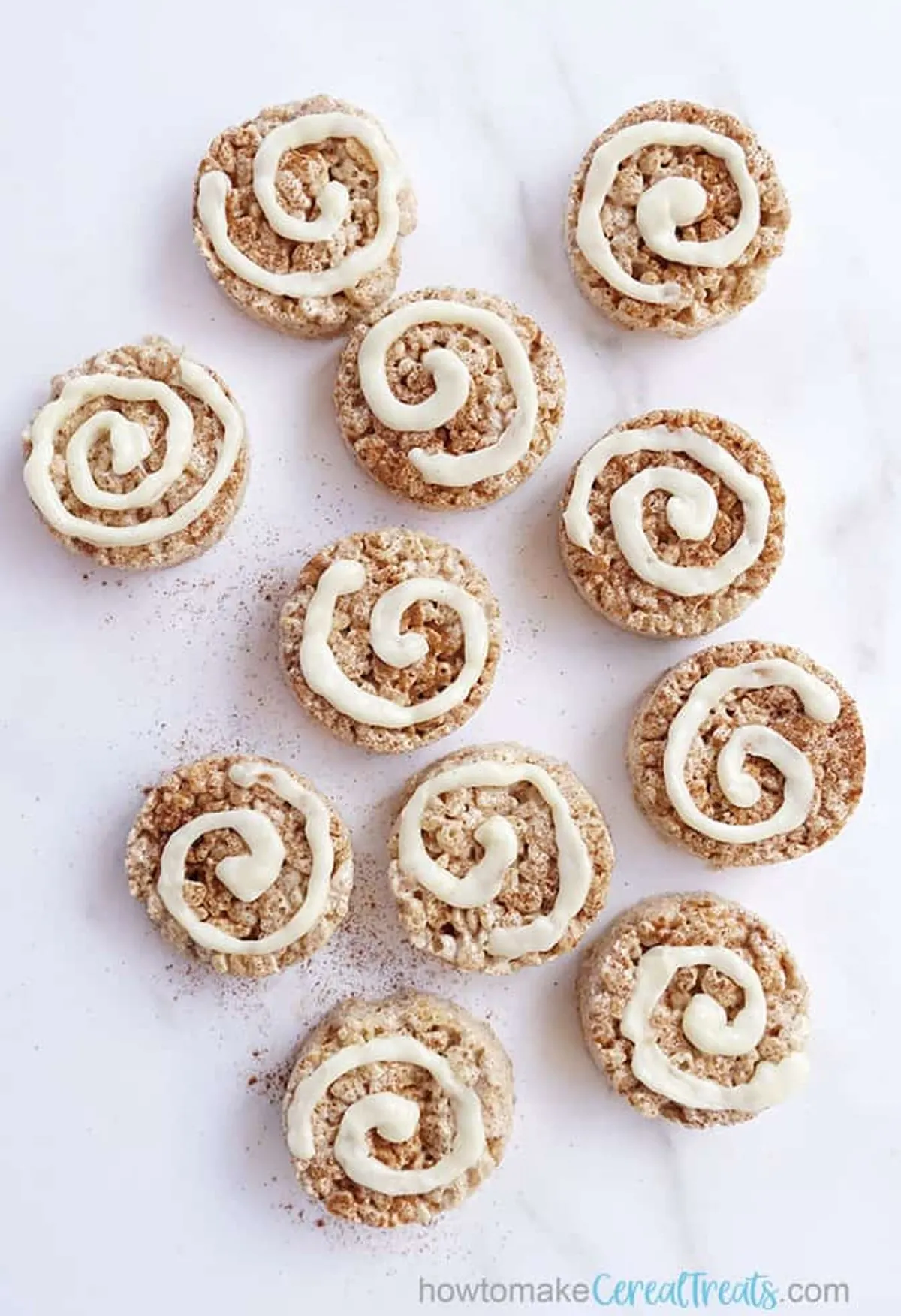 cinnamon roll Rice Krispie treats
These cinnamon roll Rice Krispie Treats are AMAZING! The aroma is exactly the same as when baking homemade cinnamon rolls, and the flavors are divine. Filled with cinnamon and topped with cream cheese frosting, these no-bake cereal treats are perfection.
Check out this recipe
Dark Chocolate Guinness Rice Krispie Treats
The Sweet Chick makes it clear that Rice Krispie treats are not only for kids with these 21+ Dark Chocolate Guinness Rice Krispie Treats. These will be a big hit with the men!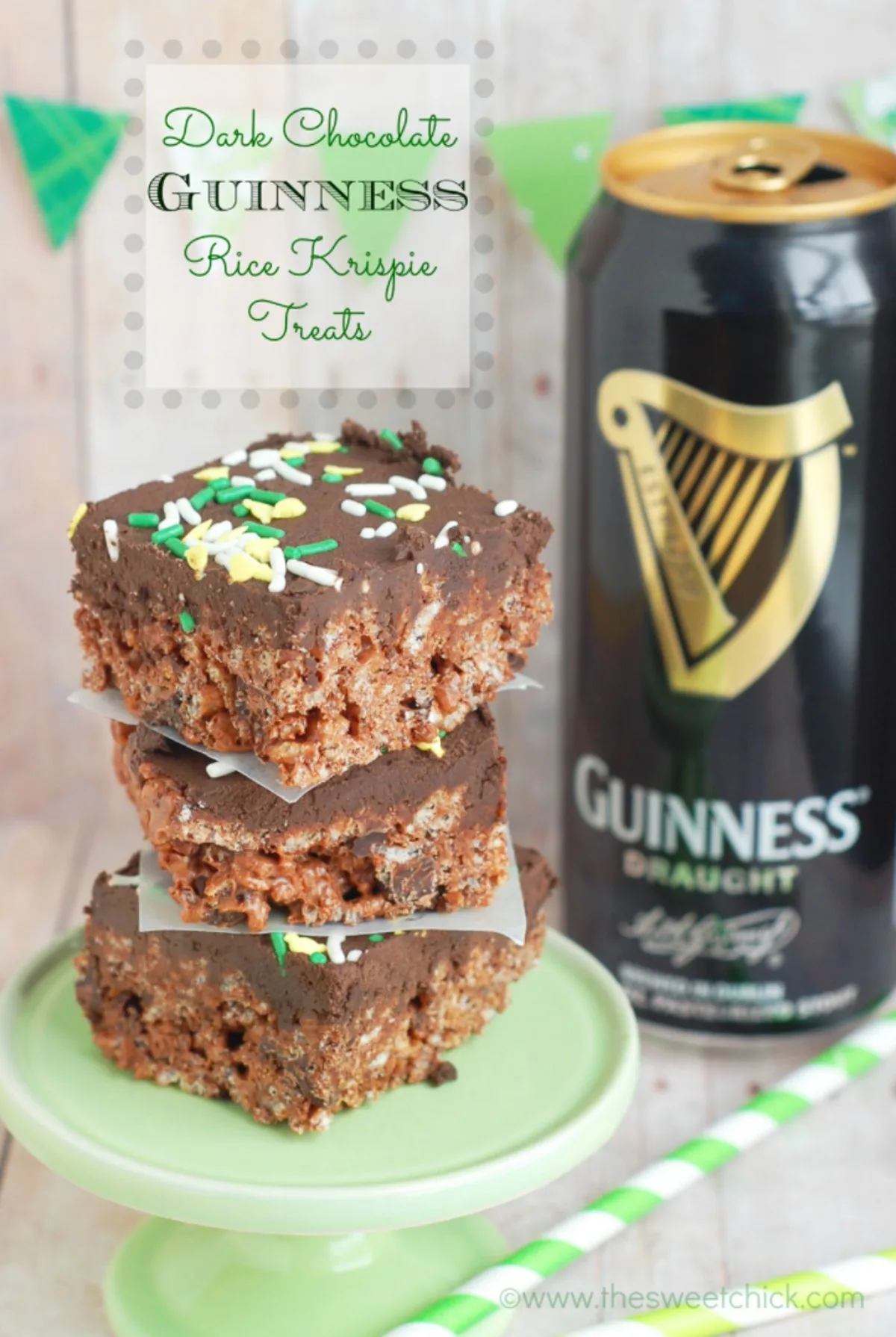 Dark Chocolate Guinness Rice Krispie Treats
Dark Chocolate Guinness Rice Krispie Treats for the over 21 crowd!
Check out this recipe