Whether you're doing Whole30 this month or are prepping for one soon … Costco is definitely the place to shop first!
As Whole30 and other clean eating diets have grown in popularity, Costco has upped their offerings. Not only do they have great pantry basics, they're full of delicious, clean, and compliant staples and "treats". They even have Melissa Hartwig's Whole30 Cookbook at a great price!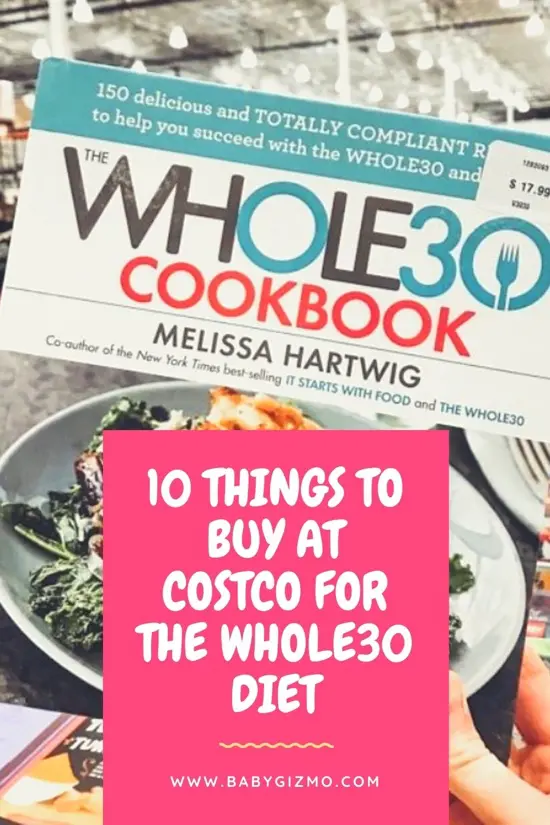 Here are some of my family's top Whole30 picks from Costco:
Coconut oil — My favorite cooking oil! Grab the tub at Costco, you can't beat the price!
Almond butter — No peanuts on Whole30, so, almond butter it is! I love celery or apple slices dipped in almond butter for a snack or in a smoothie.
Costco Coconut aminos — Have a recipe that calls for soy sauce? That's a no no on Whole30 – even Costco soy sauce. But, you can easily substitute coconut aminos Costco, so, grab that at Costco and you'll be set!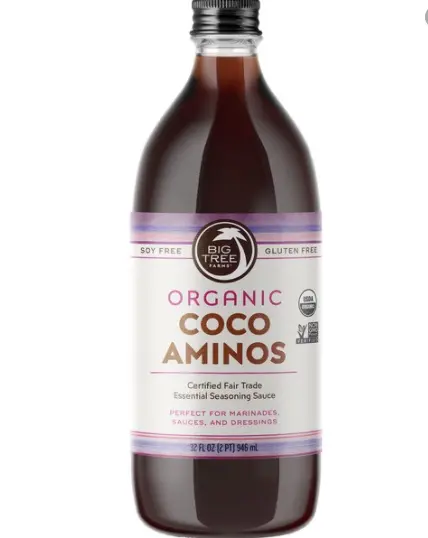 Costco Pistachios — Not all nuts are Whole30 compliant, but pistachios are! I've found that since you have to work for them a little, it makes the eating experience slower and more enjoyable.
Guacamole cups — The mini guacamole cups are perfect for on-the-go dipping! Stock up!
Aidell's Chicken Apple Sausage — I adore these no matter what eating guidelines I'm following … so flavorful and nutritious! Costco has a few other sausages that are Whole30 compliant. Look for TWR Grass-Fed Beef Junior Franks, TWR, Polish Sausages and True Story Organic Sweet Italian Chicken Sausage too.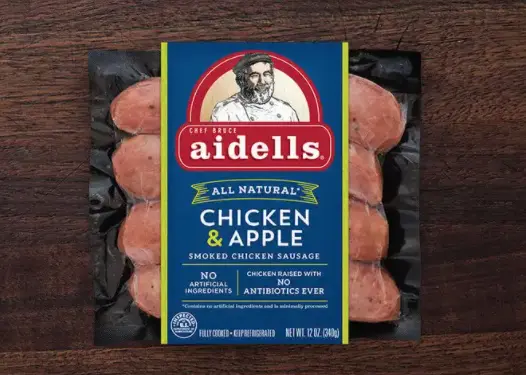 LaCroix or Spindrift sparkling water — Both are compliant and a nice treat. Although, water is the primary Whole30 beverage … so perhaps look for a new water bottle while you're browsing the Costco aisles.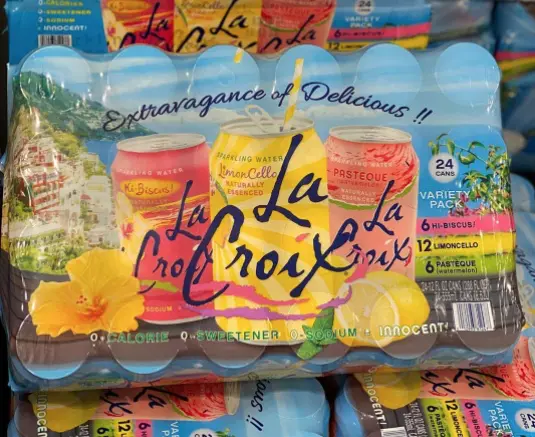 Eggs — Are eggs the perfect protein? Some sure think so! Get regular eggs and the on-the-go hardboiled ones.
Veggies — Salad mixes, brussel sprouts, sweet potatoes, onions, green beans, broccoli, asparagus, peppers … Costco is definitely the place to stock up on amazing fresh and frozen produce! Whole30 encourages organic whenever you can so opt for that when available.
Kirkland Smoked Pulled Pork — My besties swears by this! She loves it in a breakfast scramble and on top of a baked sweet potato with Whole30 compliant or homemade BBQ sauce.