I love celebrating bizarre holidays and I have another one coming up for you guys in just a bit! Did you know that January 16 is National Appreciate a Dragon Day?! Neither did I, but it is, and we must celebrate. Now, I don't personally know any dragons to whom I can express my appreciation (and if you do, oh my gosh can we be friends?!), so the next best way I could think of to appreciate dragons was through books. Check out these ten books about—or featuring—dragons.
Dragons Love Tacos by Adam Rubin: Obviously we're starting here because it's got dragons and tacos. Pantloads of tacos even. What's not to love about a picture book with our favorite lizards and our favorite food? And you can continue appreciating both dragons and tacos in Dragons Love Tacos 2: The Sequel.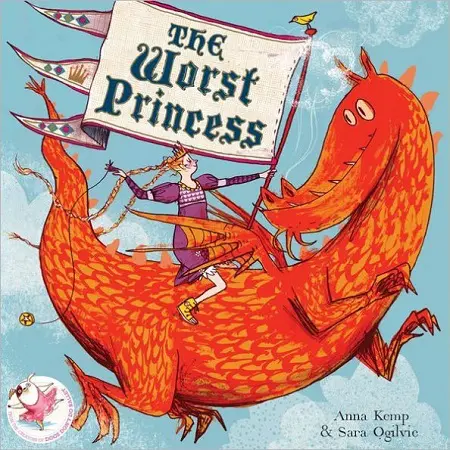 The Worst Princess by Anna Kemp: My family has loved this book the first time we read it and it was in regular rotation when my daughter was younger. I spaced on its name when I sat down to write this post and as soon as I said, "Remember the book where the princess and the dragon…," my husband immediately said "The Worst Princess." Worst princess, best dragon, awesome picture book.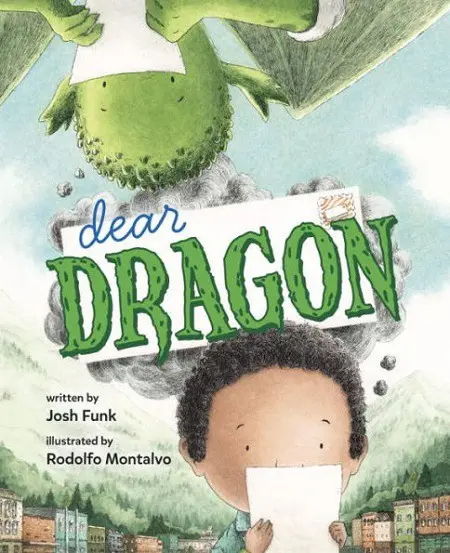 Dear Dragon: A Pen Pal Tale by Josh Funk: Pen pals George and (wait for it) Blaise have a lot in common. What they don't know is that one of them is a human and the other is a dragon. What will happen when they realize the truth upon meeting face-to-face at the pen pal picnic? Check out this fun picture book to find out.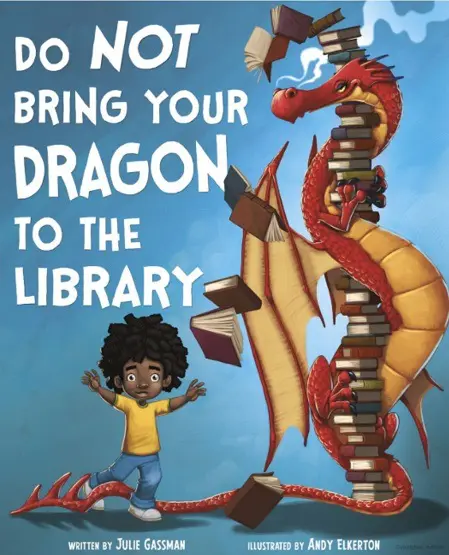 Do Not Bring Your Dragon to the Library by Julie Gassman: Well, if you're going to be checking out books about dragons, you're probably going to be heading to the library. (See what I did there?) Especially if you have a young, new library patron, you may need to review library etiquette, and this book will help you out. There are also a couple more books in the series: Do Not Take Your Dragon To Dinner and Do Not Bring Your Dragon to Recess.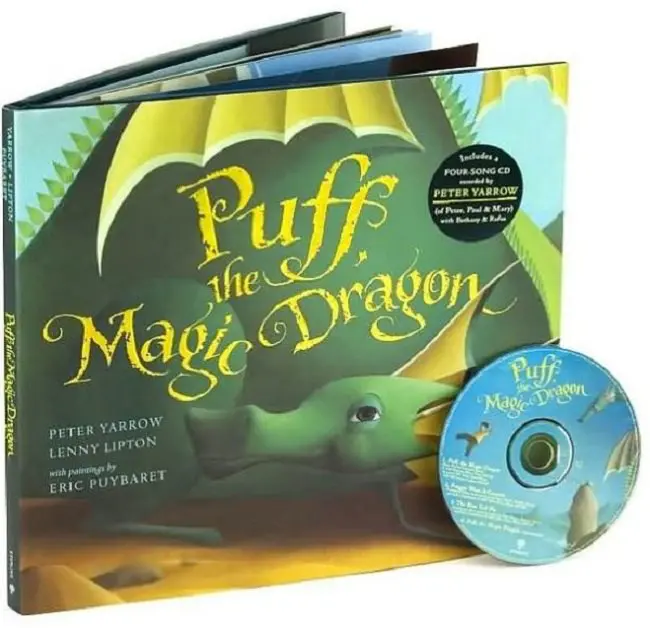 Puff the Magic Dragon by Peter Yarrow and Lenny Lipton: I spent twelve years at a summer camp, and this song was part of our nightly campfire sing-alongs. Even now, decades later, I can't get through it without choking up. I don't know if it's because the story is so bittersweet or because the camp memories are, but I can't imagine not sharing it with my daughter.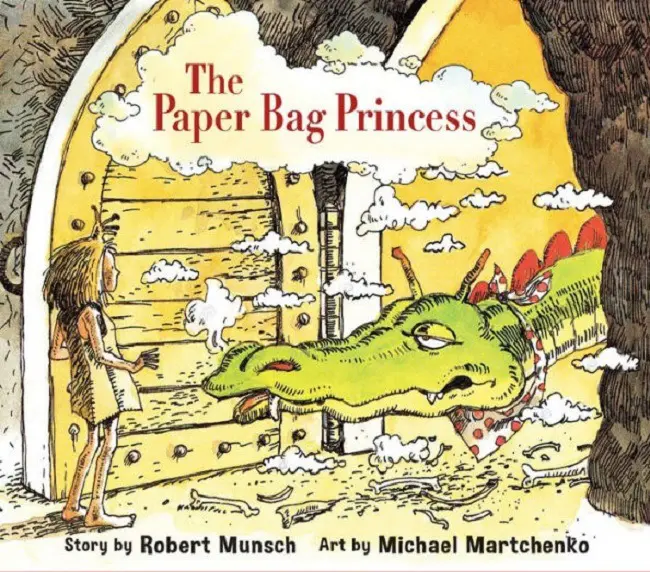 The Paper Bag Princess by Robert Munsch: In this classic children's book, we meet a princess who rescues her prince and a dragon who's sure it's the best at everything. They each have a lesson to learn.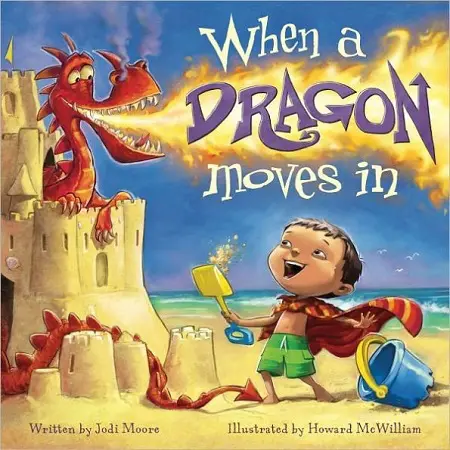 When A Dragon Moves In by Jodi Moore: After a little boy builds the perfect a sandcastle, a dragon takes up residence inside. This book explains all the reasons this is a very good arrangement, including the fact that the little boy now has his very own marshmallow toaster. (Count me in!) Of course, not everyone appreciates dragons, plus dragons don't always have the best people-manners. What's a boy to do?! And if your child enjoys reading this book, they might also enjoy When A Dragon Moves In Again.
My Father's Dragon by Ruth Stiles Gannet: This is a chapter book, so it's a fun read-together book or a book for independent readers. It tells the story of the author's father, Elmer Elevator, who goes on an adventure to save a yellow-and-blue-striped baby dragon. There are two later books in this classic series (Elmer and the Dragon and The Dragons of Blueland) for those who enjoy the first book.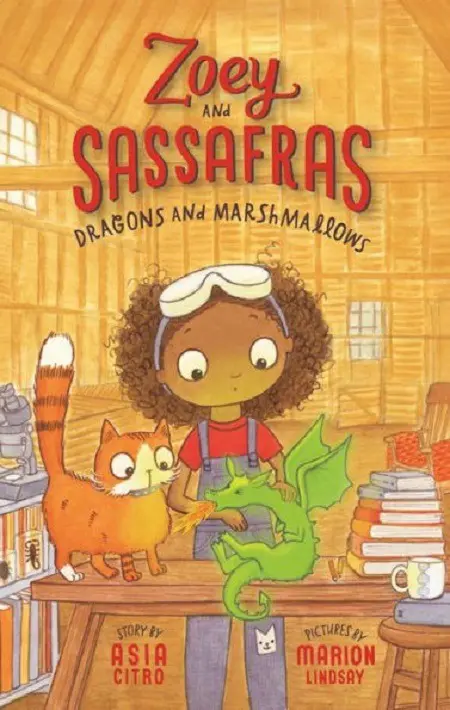 Zoey and Sassafras: Dragons and Marshmallows by Asia Citro: Here's another fun chapter book for independent readers. Zoey and her mom share the ability to see and help magical animals, and—you guessed it—in this book, a dragon needs Zoey's help. Bonus: if your child enjoys the book, it's part of a series that features a variety of magical creatures.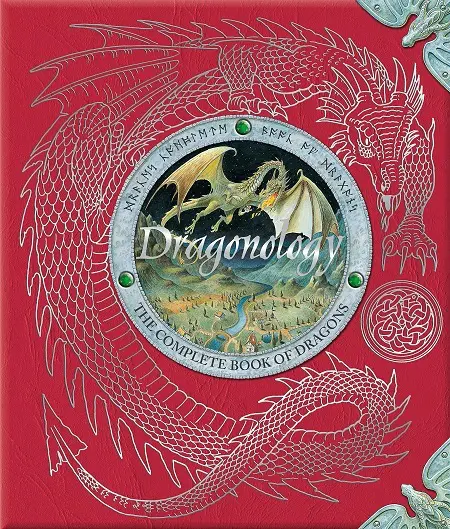 Dragonology by Dr. Ernest Drake and edited by Dugald A. Steer: A non-fiction book on dragons? It's true! At least, that's where I found this volume in my library. What better book to read with your dragon aficionado than one that discusses in great detail everything from various dragon breeds and their habitats to their skeletal structure to their eggs. It even details dragon language, including their alphabet, and discusses the reasons they are known to hoard treasure. Hagrid and Charlie Weasley would love to get their hands on this book.
Do you have an early reader? When I mentioned that I was working on this post to the Youth Services Supervisor (Hi, Amanda!) at my local library, she suggested the Dear Dragon series by Margaret Hillert. It turns out that the original series has been expanded and there are multiple authors involved, but this is a great easy-reader series.
Have an older reader, or looking for a chapter book to read together? Check out Cressida Cowell's How to Train Your Dragon series. The twelve books tell the story of Viking Hiccup and his dragon Toothless as Hiccup tries to become a hero, and are aimed at kids age 8-12. There's also the fantasy series The Inheritance Cycle; it's more in the vein of fantasy books like The Lord of the Rings. It starts with the book Eragon (which may be a little more familiar to you or your kids) and tells the story of Eragon, his dragon Saphira, and their attempts to overthrow an evil kingdom.
Does your child have a favorite dragon book we missed? Show your appreciation for dragons and share the title in the comments!