Why go dairy-free in your eating habits? Here's a few common reasons …
Dairy sensitivity or intolerance
Gut healing
Nursing mama starting an elimination diet to help baby's digestion, mood or skin
Reduce calories
I'm on the very forefront of exploring dairy-free eating and I've been learning a lot about alternatives and culinary styles that bend towards being dairy-free. I'm excited to share a little round up of some of my tagged recipes that I plan to try over the coming year!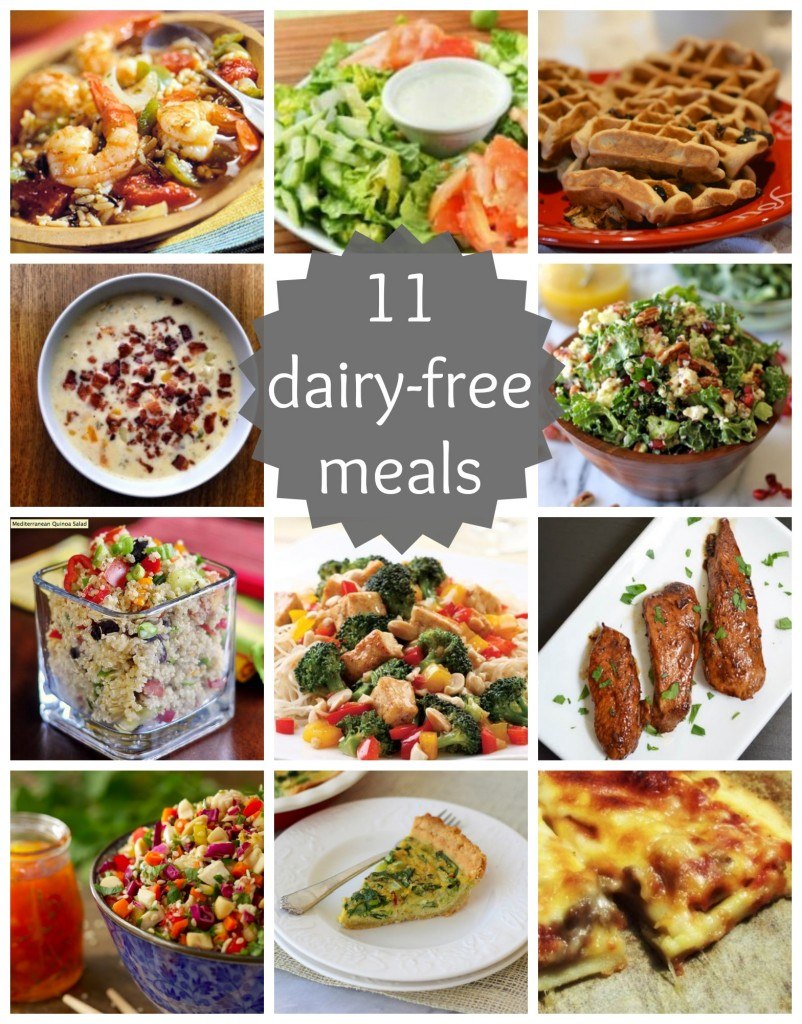 Cajun Shrimp and Rice | A crockpot recipe with a Southern flair – yum!
Vegan Ranch Dressing Salad | Having a hard time letting go of those creamy salad dressings? Give this one a try and add all your favorite salad toppings for a hearty meal.
Grain-Free Waffles | Breakfast for dinner – simple, easy and a family favorite!
Bacon Corn Chowder | Coconut milk turns this soup into a thick, filling meal.
Kale Salad with Meyer Lemon Vinaigrette | Drop the goat cheese and you've got a winner. And my, does that dressing sound divine?
Mediterranean Quinoa Salad | I love that this can be served warm or cold, a year round option that will be a great lunch leftover!
Kung Pao Tofu | Sub out your favorite meat or stick with tofu, your choice!
Honey Balsamic Chicken Tenders | There are rave reviews for this chicken – can't wait to try it! To make it dairy-free just sub the butter for coconut oil.
Chopped Asian Chicken Salad | Of all these recipes, this is the one that made my menu for next week!
Leek & Swiss Chard Quiche | I tried leek for the first time last year and love it and I've been exploring new greens so this recipe is a total win.
Gluten and Dairy Free Pizza Crust | Ever try a cheese-less pizza? It's not half bad! Just amp up your toppings or if you really need that "cheese" try out the brand, Daiya.
Ready to delve into some more scrumptious dairy free recipes? I'm excited to begin exploring these cookbooks!