You want your husband. You want to feel like your 20-something, newlywed horny self again. But some days (most days), it's hard to switch off "mommy mode" and turn on "hot sexy wife mode." I get it—we all get it. Parents know how vital it is to keep our relationship with the spouse on the front burner, adding fuel to the fire that sparked those draining kiddos in the first place. But when you feel touched out from all your kids' demands by the time you're both finally together, how do you flip that switch? How do you make your dirty intentions turn into dirty actions?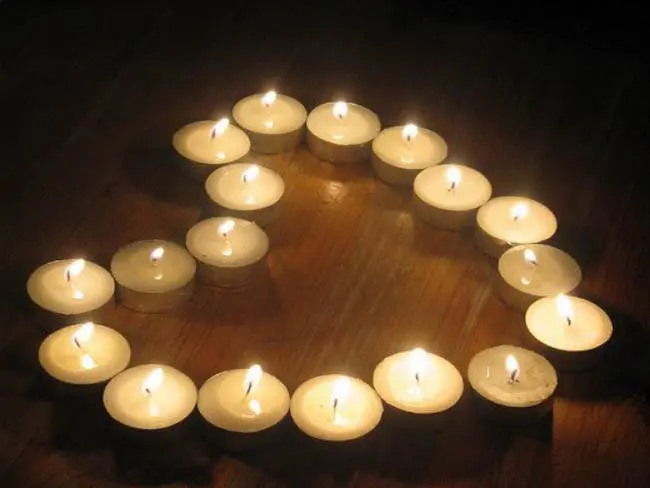 One great way to help set the mood and adjust your state of mind is to use music. I'm talking about the NSFW (not safe for work) type music. I'm talking about the songs that make you wonder what your stripper name would be if that was your life, instead of driving down the freeway in a mom van. I'm referring to the ones that chase "Twinkle Twinkle Little Star" out of the house and beat it with your son's wiffle bat–type music. Turn on your "beats between the sheets" playlist, let the music pull out your inner horn-dog, and your mind will be ready for that important physical connection.
Here are the 2 main rules I live by when selecting what songs to use for sexy time:
Separate your songs into two playlists: Romantic and Spicy. There's many different types of love making, most prominent being slow romantic and fast/spicy sex. If you want your sex session to convey nothing but intense, slow love, play your Romantic list. If you're feeling particularly horny and just want music to match jumping his bones, use Spicy.
It's a given, but include ABSOLUTELY NO songs that relate even the slightest to parenthood. When you are doin' the mattress dance, you're not a parent. You are a hot lioness ready to mount your stallion! Don't risk losing the orgasm-focus by hearing a song lyric that'll make you think of the funny thing your kid did that day.***
So do I have any specific song recommendations for you, then? Why yes, of course I do! Below are some Romantic and Spicy songs that are great to play in the background during whatever type of lovemaking you desire. This list of 25 songs includes various genre types, spanning from 1965 (classics!) to current hits, so you're bound to find something you both find sexy!
"Unchained Melody" by The Righteous Brothers
"When a Man Loves a Woman" by Michael Bolton
"(Everything I Do) I Do it For You" by Bryan Adams
"Crazy Love" by Michael Buble
"All of Me" by John Legend
"A Thousand Years" by Christina Perri
"Slow Hands" by Niall Horan or try his acoustic version
"Ride" by SoMo (R&B version) or "Ride" by Chase Rice ft. Macy Maloy (Country version)
"Yeah" by Usher
"Kiss Me Thru the Phone" by Soulja Boy
"Pony" by Ginuwine
"Lollipop" by Lil Wayne
"Touch My Body" by Mariah Carey
"Flashing Lights" by Kanye West
"Buttons" by The Pussycat Dolls ft. Snoop Dogg
"Wicked Game" by Chris Isaak
"Adore You" by Miley Cyrus
"Young and Beautiful" by Lana Del Rey
"Pillowtalk" by Zayn Malik
"Feel Like Making Love" by Bad Company
"Pour Some Sugar on Me" by Def Leppard
"Poison" by Alice Cooper
"Fade Into You" by Mazzy Star
"Metamorphosis" by Philip Glass (if you prefer no vocals in your sexy music, just romantic instrumental)
And, of course:
One more rule I live by: Add and remove songs as necessary. It's bound to happen—you'll add a song thinking it seemed hot, only to realize in the moment that it doesn't flow with the sex experience like you had hoped. After all is said and done, return to your playlist and nix what didn't help set the mood as expected.
***Look, we all know you love your kids. We all know humor in your sex life is a fantastic way to reconnect and feel closer to one another. So if you want to hit pause on the foreplay to tell your partner what silly thing your kid did today that you just remembered—go for it! Adapt all this advice to your specific sex life. But if you'd like sexy music to help turn your mommy part of the brain off for 15 minutes, save the cute story for the cuddling afterwards.
__________________________________________________
What songs do you like playing in the background during mommy and daddy special time? Share with us in the comments so we can all grow our… playlists.