I love cupcakes. I love that they're fun and sweet and topped with icing and little enough to make me think that I'm actually doing something kind of good for my hips and thighs.
I think cupcakes are good for any day of the week, but are best on holidays. One of my favorite holidays to make cupcakes is the Fourth of July just because I love mixing reds, whites, and blues for something fun.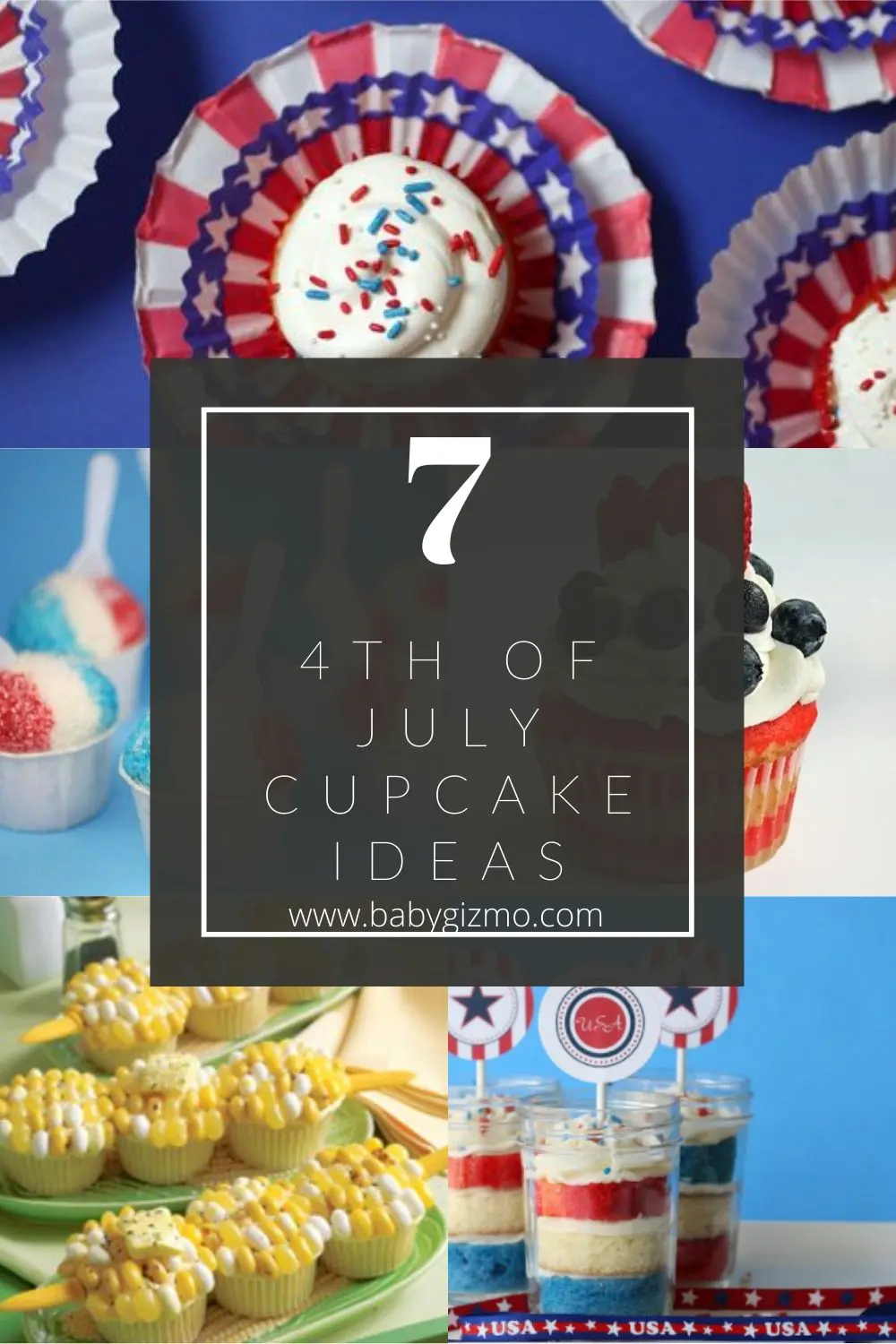 If you're a cupcake fan like me, consider these awesome Fourth of July inspired cupcake ideas. All of the recipes and presentation ideas below are sure to wow your guest with their creative flair. I promise.
Snow Cone Inspired Fourth of July Cupcakes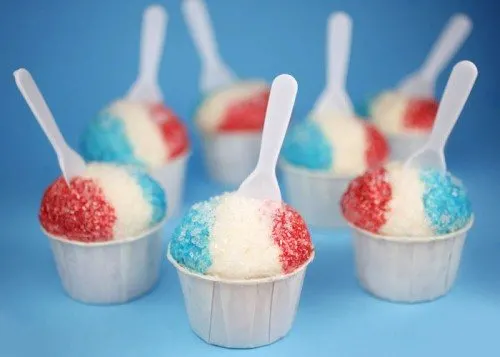 Using ingredients that you likely already have on hand, this snow cone inspired Fourth of July cupcake recipe by Bakerella is to die for. I love the patriotic tri-color design of the cupcakes and that they actually do look like mini snow cones. This is a recipe not only great for your adult guests, but also for kids.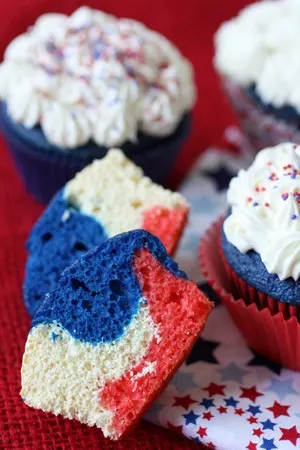 For those with little time and even less patience for the baking process, consider this simple red, white, and blue cupcake recipe from SheKnows. It's made with a store bought cake mix and incorporates food dye to make a flag-inspired cake.
Fourth of July Cupcakes in a Jar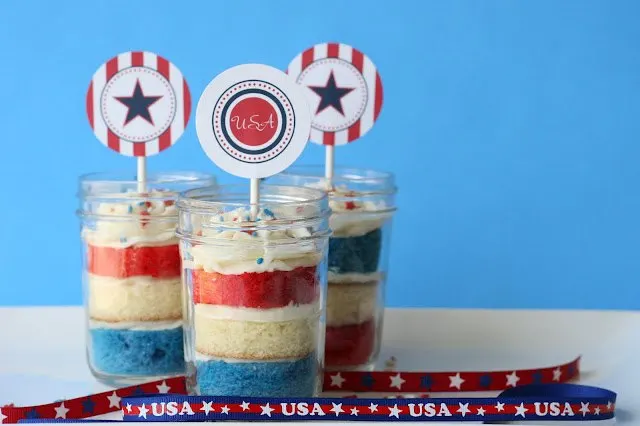 Who said that cupcakes must always look like a cupcake? This recipe by Glorious Treats uses a jar to contain all of the cake and icing goodness. The cupcakes are baked in cupcake liners, but are later placed in a jar with yummy icing layers.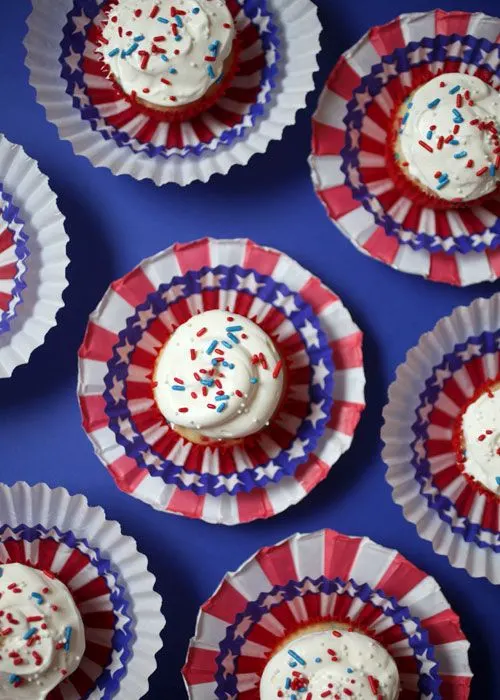 This is another awesome idea by Bakerella on how to uniquely display your fourth of July cupcakes using red, white, and blue cupcake wrappers. Easy peasy.
Baking Bite's Fourth of July Cupcakes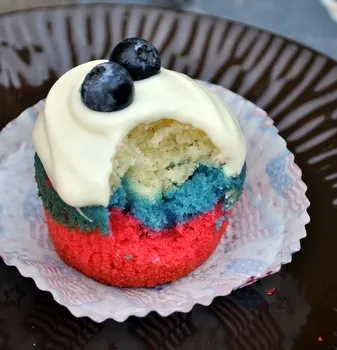 I love that this recipe by Baking Bites uses natural food color from blueberries and strawberries alongside artificial food coloring to create it's tri-colored cupcake filling. Yummy.
Flag Cupcakes with Vanilla Buttercream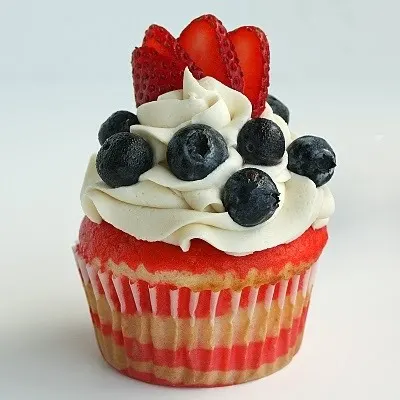 What's not to love about buttercream, fresh strawberries and blueberries and a hint of lemon? Hmm? This semi-homemade recipe by The Girl Who Ate Everything is super easy to make and sure to wow your guests.
The best cupcakes sometime look nothing like cupcakes. Or, at least that's the case with this fun play on a corn on the cob on the Martha Stewart website. In case you're wondering, it's jelly beans that make the corn.
Are you baking on the Fourth of July? What's up your baker's sleeve?