It's no secret that we're a Disney family. When we're not planning a trip to the parks we're living up the Disney life at home with little remnants of our favorites. Most recently with the Disney Doorables characters and scenes have been the biggest hit! These are truly the most "adoorable" collectibles!
Disney Doorables are sold in stores like Target and Walmart and on Amazon too. They come in small and large blind bag style sets where you open doors to reveal each tiny character as well as complete character scenes. Kids can collect each season of figures and check off their list (oh the joy of the hunt!) until it's complete and each character's scene can connect with others to build a larger scene.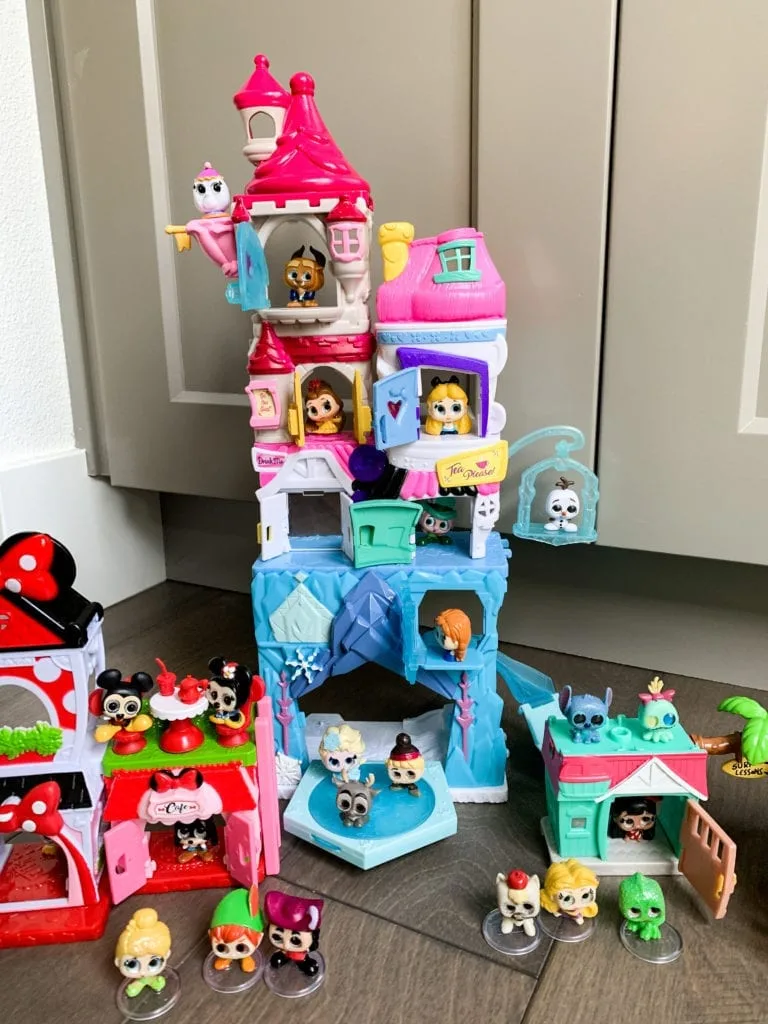 My now 9 year old has been collecting these for a few years and through birthdays, Christmas, and her own spending money she has amassed quite the little troop of characters. She loves setting up scenes and building the Doorables houses in different configurations. Her little brothers often join in making Disney Doorables an activity everyone loves.
I'm all for the tiny collectibles, especially when they're as cute as these little characters, but storage is always in the back fo my mind. Characters and accessories fit perfectly in a bead organizer from the craft store and the houses all fit in a 15 quart tote we picked up at Target. Three cheers for a tidy way to keep tiny collectibles!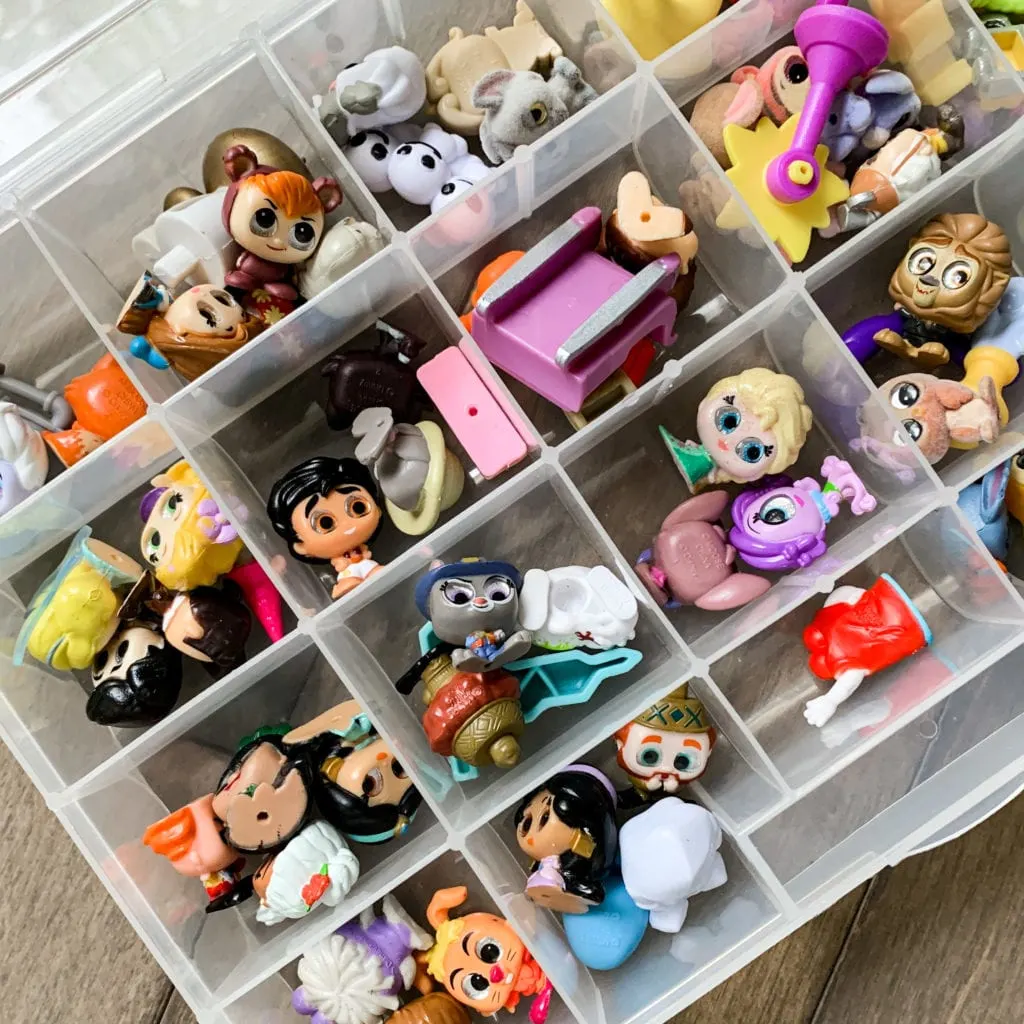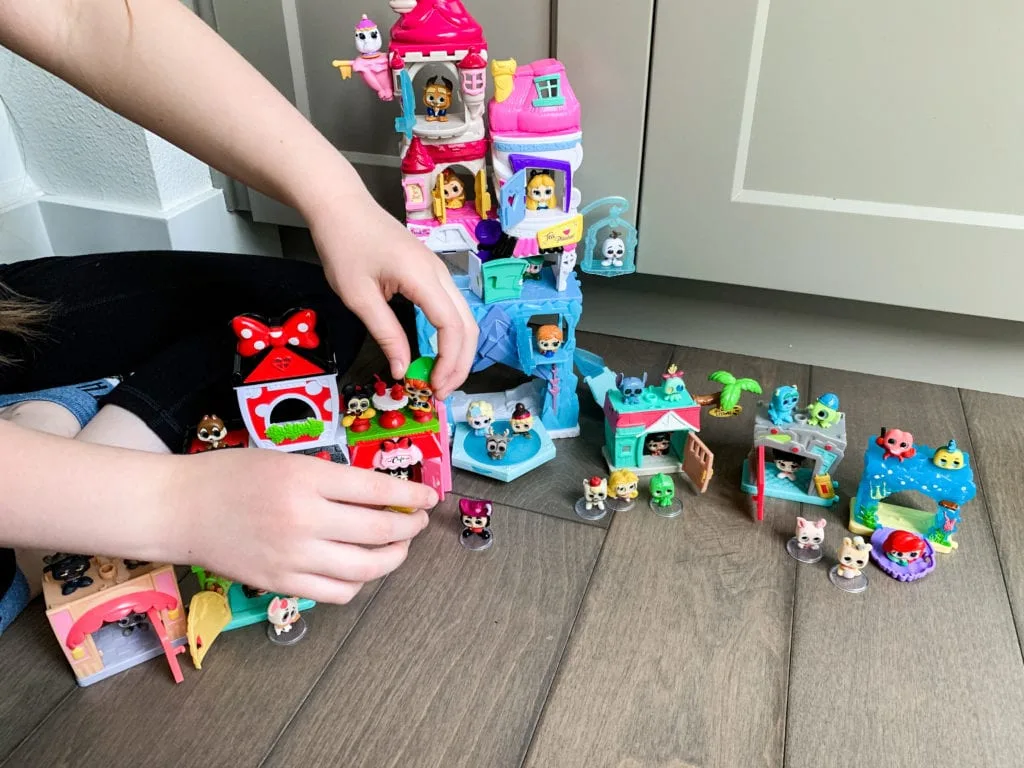 Whether it be the surprise of which Doorable will be behind the little door or the fun of adding a new tiny house to her Doorables village, my daughter is always excited to welcome a new Doorable to her collection! If your kids are a fan of little things too, don't miss Disney Doorables! They're sure to be a hit!