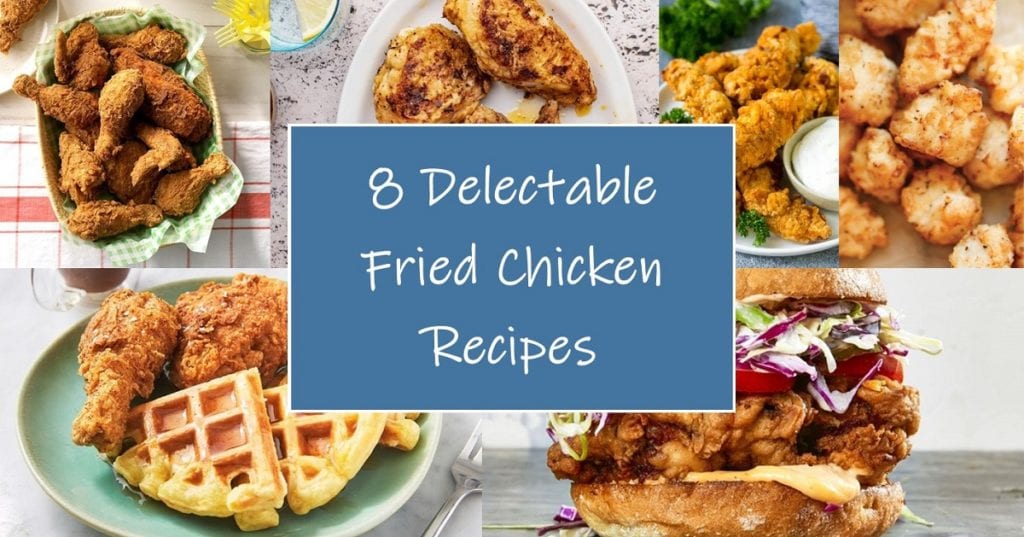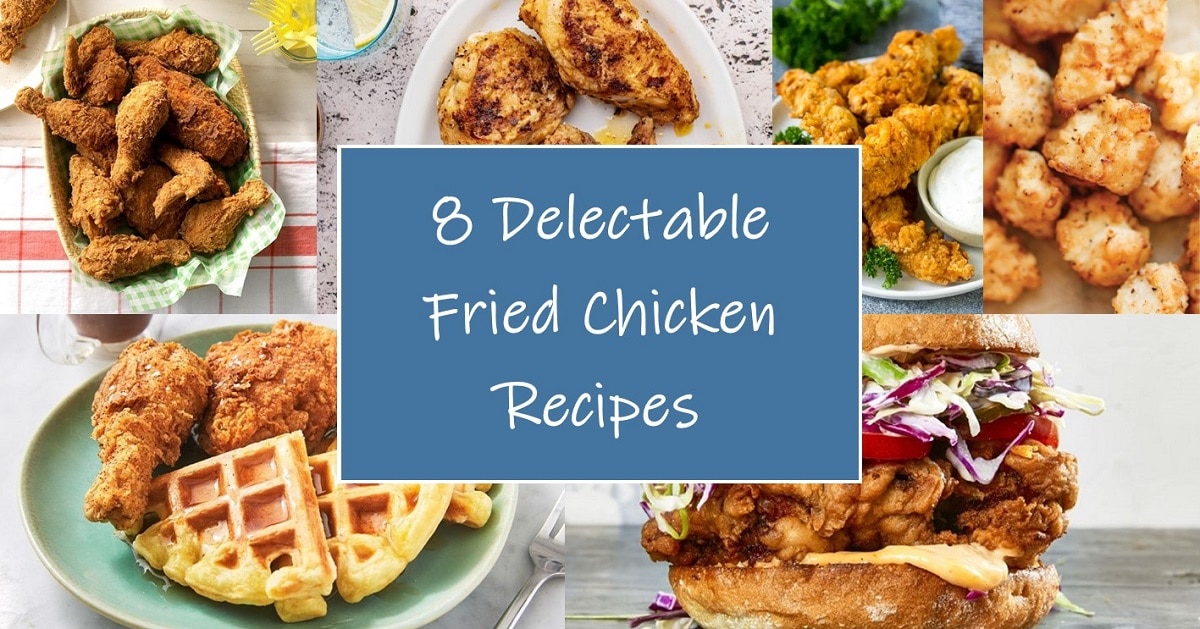 It's summer and the weather, while warm, has been just about perfect for picnicking, which has my mind on delicious picnic food—like red potato salad, watermelon, fresh veggies, fruit salad, mac and cheese, and fried chicken. Here are some delectable recipes for and featuring that crispy, mouthwatering dish.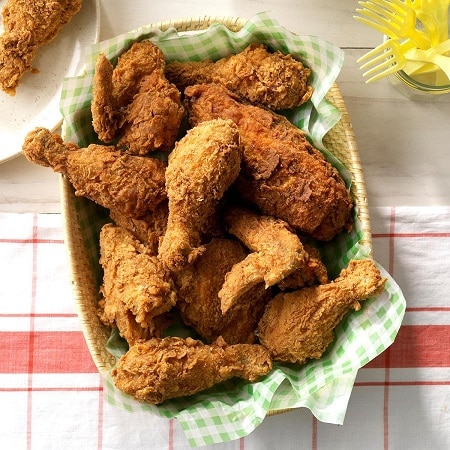 Crispy Fried Chicken: If you're looking for a quick(ish) and easy recipe, it doesn't get any more basic than this. But, if you've got some time on your hands and you're feeling really dedicated to making some amazing chicken, check out this recipe.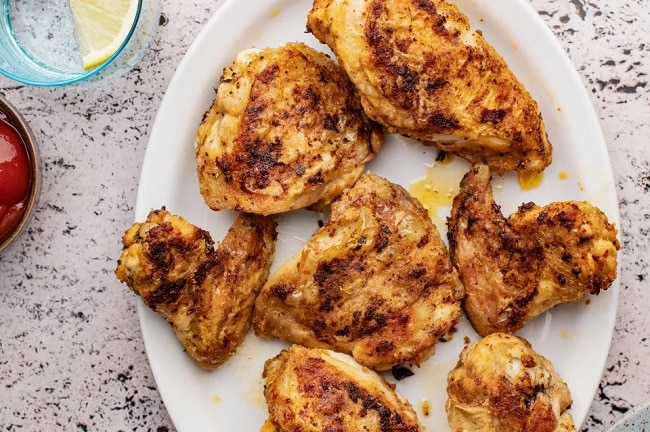 Southern Oven-Fried Chicken: Fried chicken is amazing, but what if you don't have a deep fryer? Or you you want to eat healthier? Enter oven-fried chicken. All the crispy goodness with less mess and fewer calories.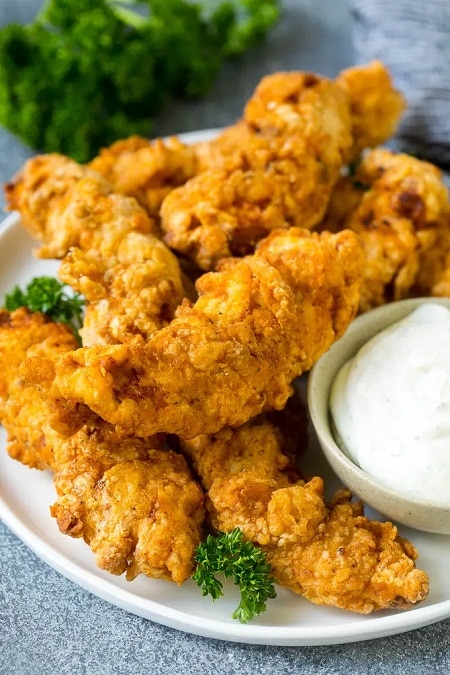 Homemade Chicken Fingers: Can I let you in on a family secret? I eat more like a picky kid than my (sometimes) picky kid and I hate eating meat on the bone. Does that mean I need to miss out on all the fried chicken deliciousness? Nope—chicken fingers to the rescue! This recipe includes directions for both a fried and a baked version.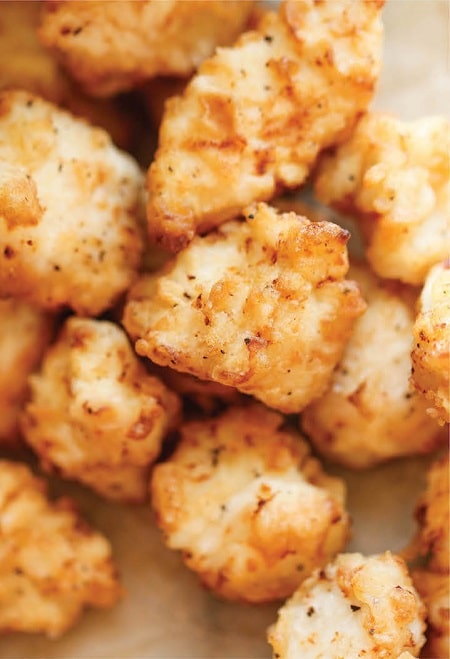 Copycat Chick-Fil-A Nuggets: While we're talking about fried chicken, can we talk about the yummy flavor at Chick-Fil-A? Here's a copycat recipe for their nuggets. And because what are the nuggets without the sauce, here's a copycat recipe for Chick-fil-A sauce, too. You're welcome.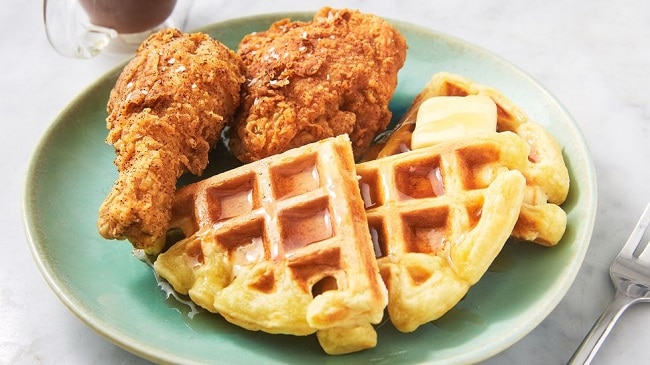 Chicken and Waffles: As the recipe points out, this is a time-consuming brunch, taking around three hours to prepare, but worth it. It's also something you can do with leftover chicken, should you have any, which with save a ton of time.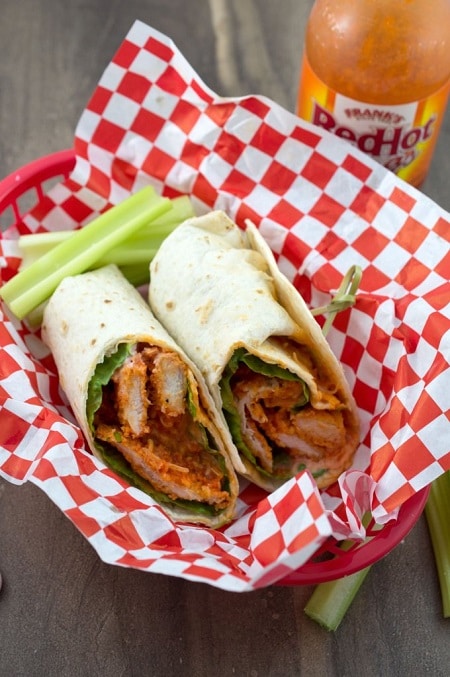 Baked Buffalo Chicken Wrap: This spicy wrap is made with oven-baked buffalo chicken tenders drenched in buffalo sauce. Serve with bleu cheese dressing on the side, natch.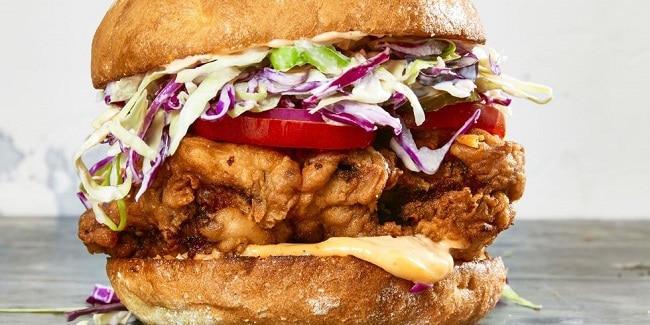 Ultimate Fried Chicken Sandwich: Here you can learn how to make the ultimate basic chicken sandwich and then how to dress it up with flavors like relish and sweet and onion, pesto and provolone, ranch and bleu cheese, honey and cayenne, or chipotle.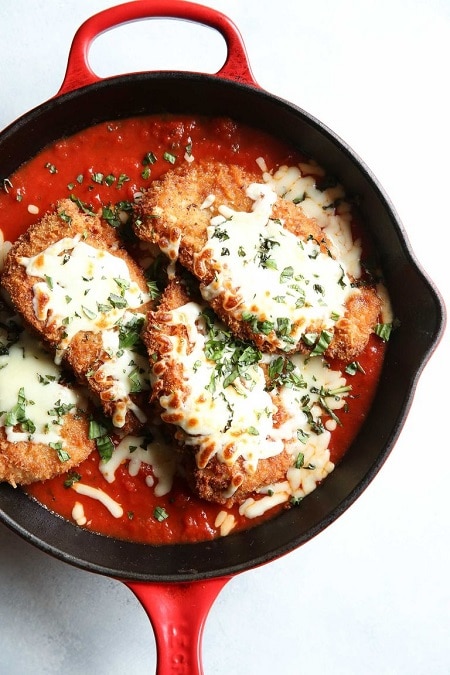 Chicken Parmesan: Alright, chicken parmesan might be a little heavy for the middle of summer, but head into the air conditioning and you'll never know the difference between July and November. This classic fried chicken dish is too drool-worthy to leave off the list.
These are just a few delicious recipes that I've found. What's your favorite fried chicken recipe? Share it with us in the comments!