It's the end of summer and the weather, while warm, has been just about perfect for picnicking, which has my mind on delicious picnic food—like red potato salad, watermelon, fresh veggies, fruit salad, mac and cheese, and fried chicken. Here are some delectable recipes for and featuring that crispy, mouthwatering dish.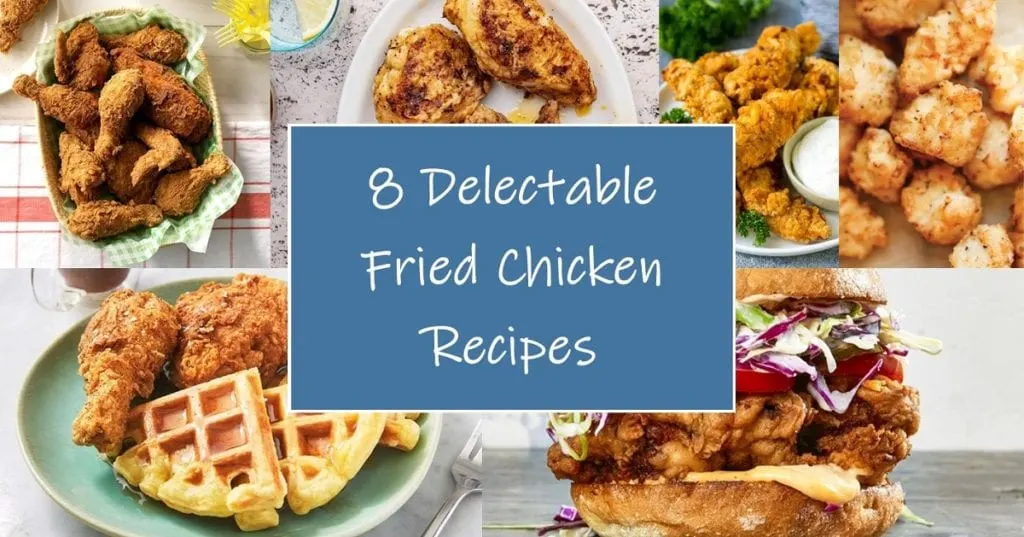 Fried chicken – those two words alone can conjure up images of golden, crispy perfection, tender and juicy on the inside. It's a comfort food beloved by people around the world, transcending cultural boundaries and earning its rightful place as a culinary icon. Whether it's served hot from the deep fryer, at a summer picnic, or as the centerpiece of a Sunday family gathering, fried chicken has the power to bring smiles and satisfaction to any table.
From classic Southern-style buttermilk fried chicken to global variations that draw inspiration from Asia, the Caribbean, and beyond, we've gathered an assortment of recipes that celebrate the artistry of frying chicken to crispy perfection. Whether you're an experienced home chef looking to expand your repertoire or someone who simply appreciates the crispy delight of fried chicken, this article promises to be a mouthwatering adventure you won't want to miss. So, get ready to savor the aroma, texture, and flavors of fried chicken like never before as we explore this irresistible world of fried chicken delights!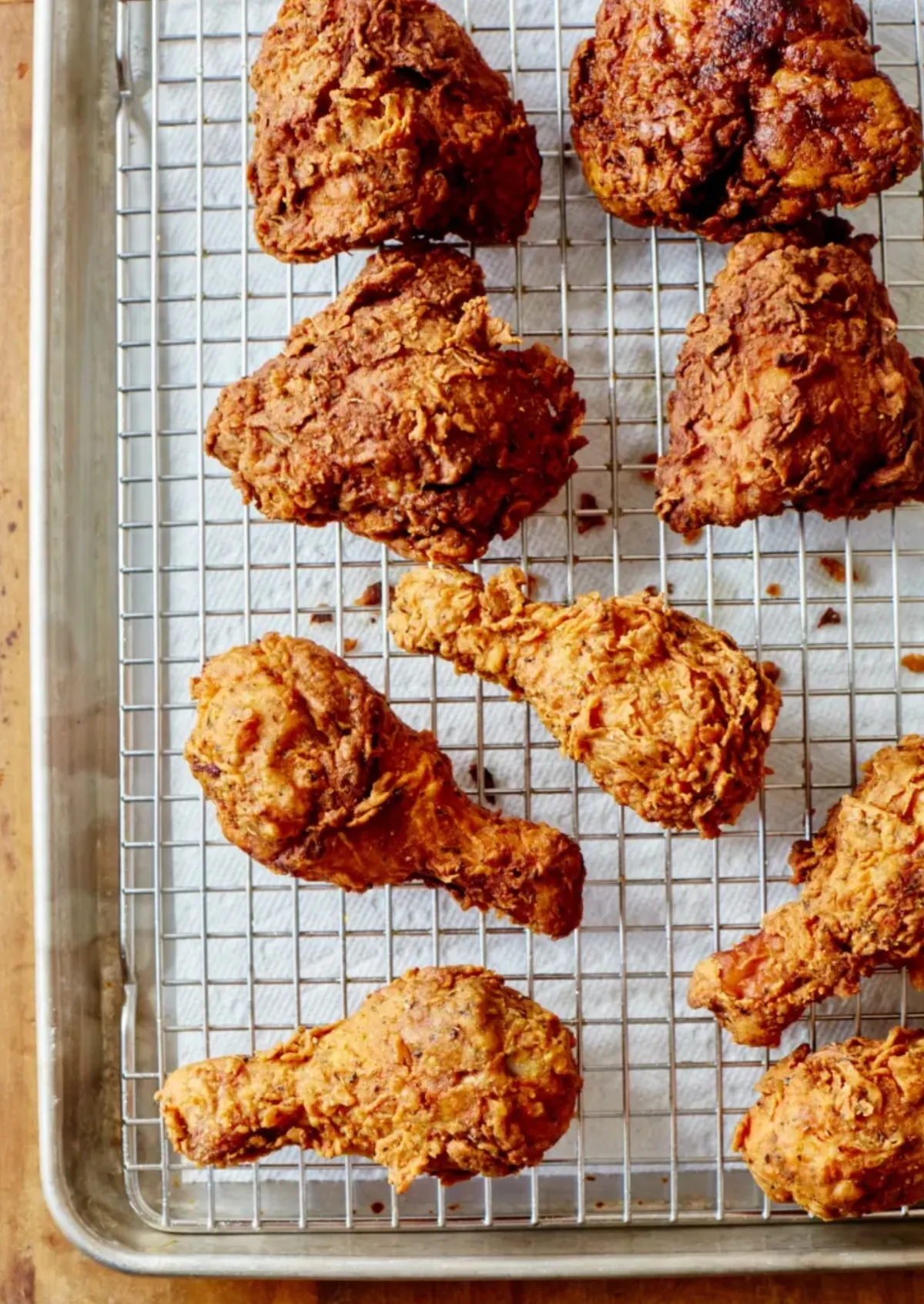 Crispy Fried Chicken :If you've got some time on your hands and you're feeling really dedicated to making some amazing chicken, check out this recipe by The Kitchn.
Crispy, Juicy Fried Chicken
Using the recently leaked secret spice blend from KFC and best frying practices, we make finger-licking chicken that tastes better than the Colonel.
Check out this recipe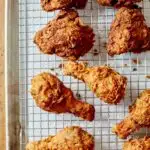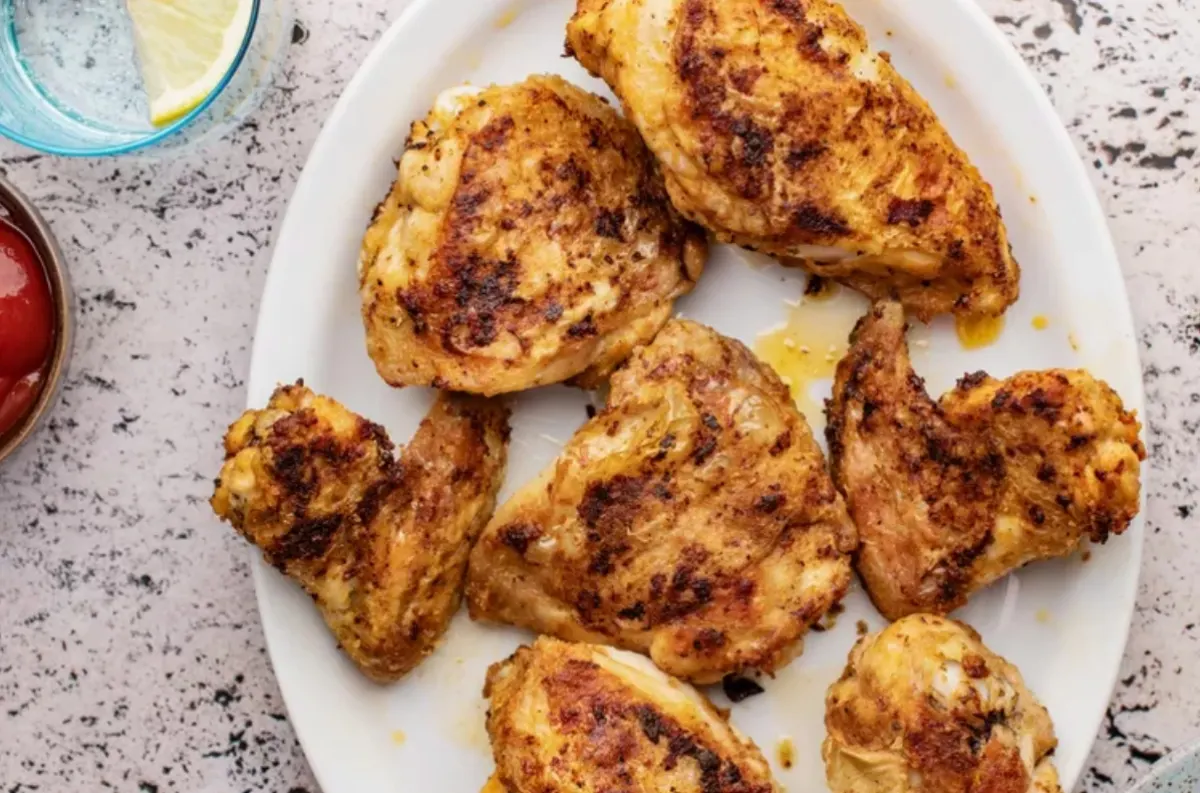 Southern Oven-Fried Chicken: Fried chicken is amazing, but what if you don't have a deep fryer? Or you you want to eat healthier? Enter oven-fried chicken. All the crispy goodness with less mess and fewer calories.
Oven Baked Chicken
Enjoy the crispy, juicy taste of fried chicken without the oil and greasy mess. This recipe fries chicken in the oven so it's cleaner, healthier, and easier. It's coated with a seasoned flour mixture, baked to perfection, and ready in an hour.
Check out this recipe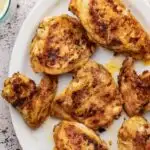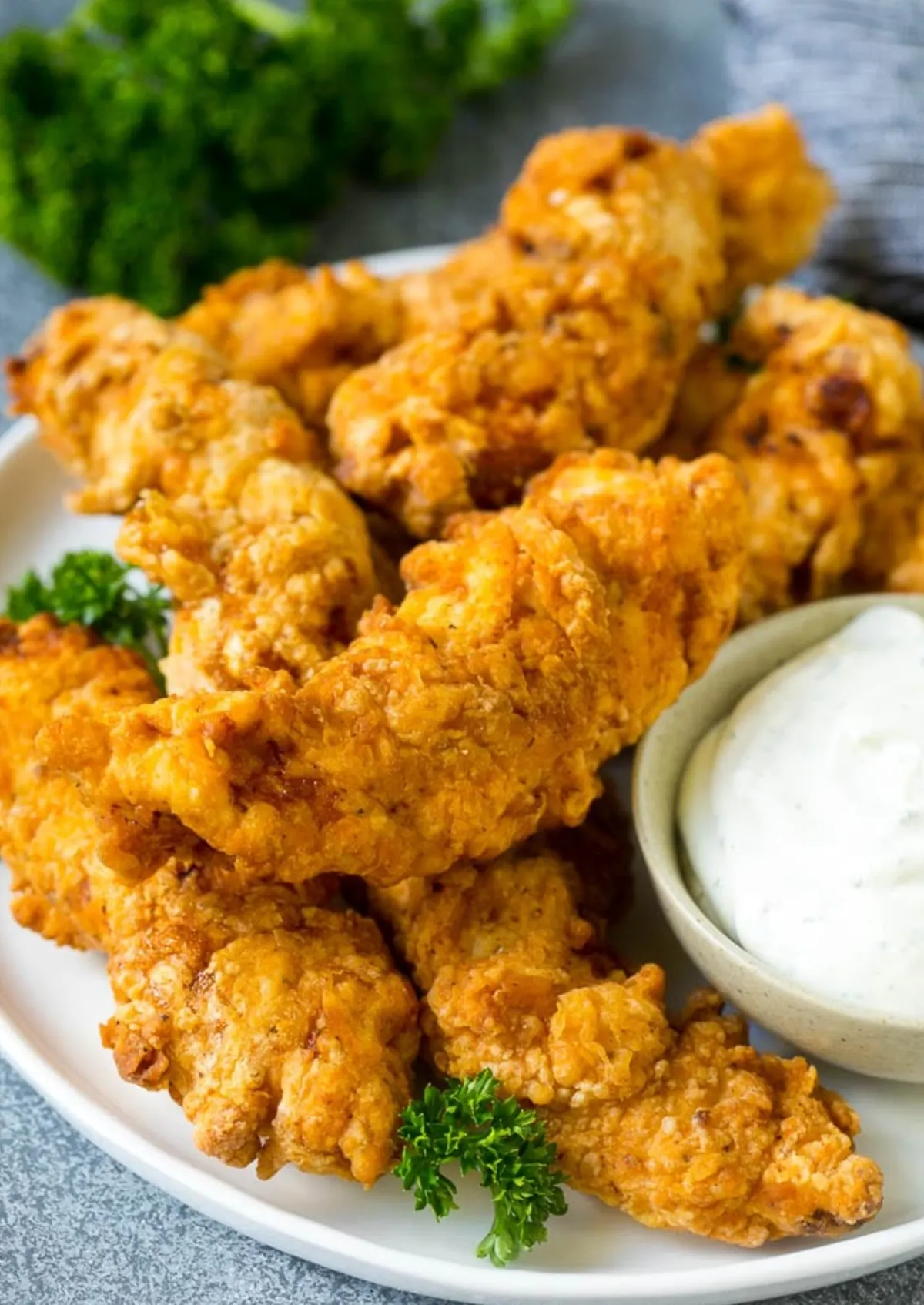 Homemade Chicken Fingers: Can I let you in on a family secret? I eat more like a picky kid than my (sometimes) picky kid and I hate eating meat on the bone. Does that mean I need to miss out on all the fried chicken deliciousness? Nope—chicken fingers to the rescue! This recipe includes directions for both a fried and a baked version.
Homemade Chicken Fingers
Homemade chicken fingers marinated in buttermilk, then fried to crispy golden brown. The ultimate chicken tenders that are even better than what you'd get at a restaurant.
Check out this recipe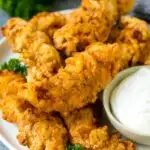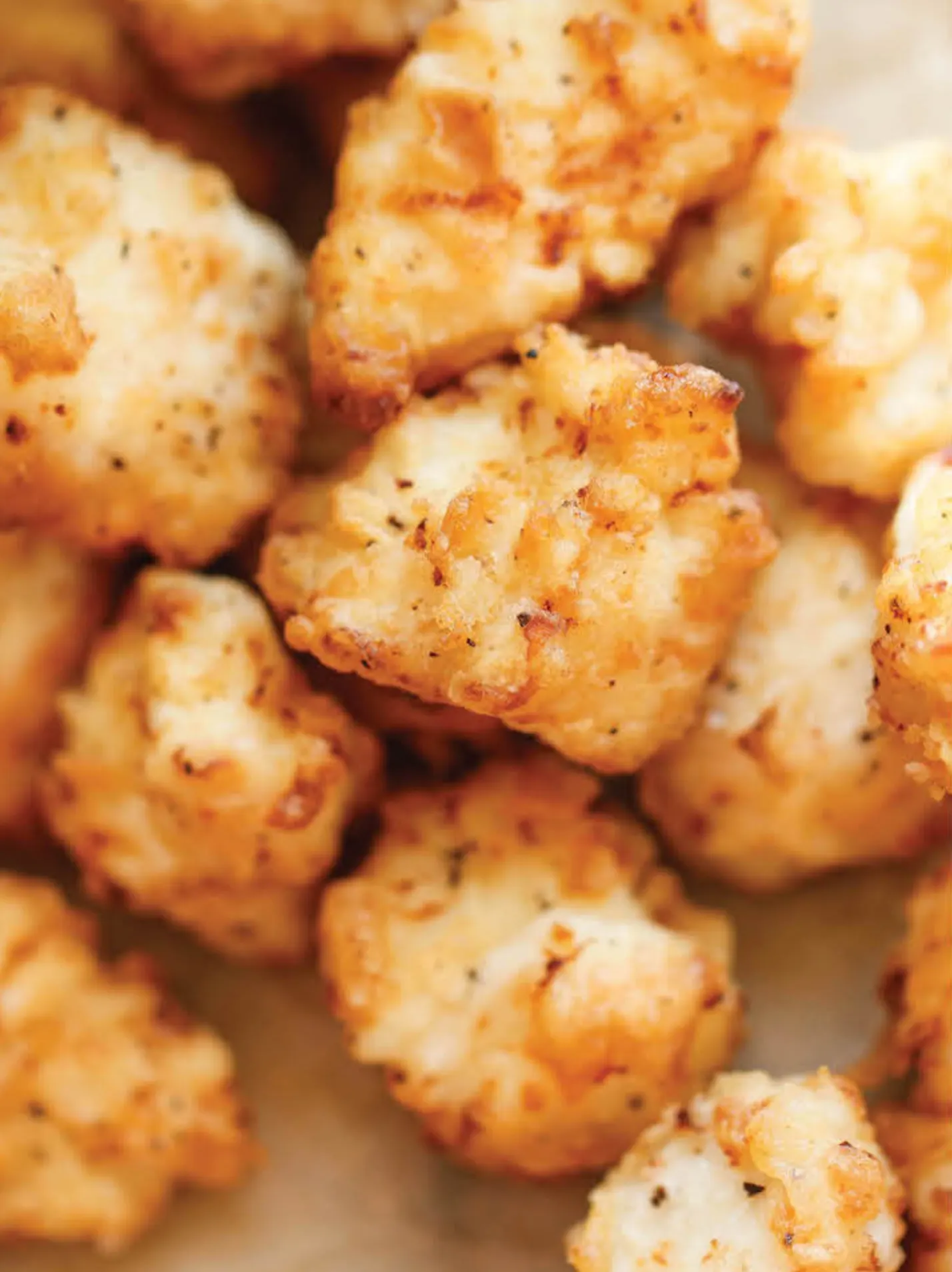 Copycat Chick-Fil-A Nuggets: While we're talking about fried chicken, can we talk about the yummy flavor at Chick-Fil-A? Here's a copycat recipe for their nuggets. And because what are the nuggets without the sauce, here's a copycat recipe for Chick-fil-A sauce, too. You're welcome.
COPYCAT CHICK-FIL-A NUGGETS
Just like Chick-Fil-A, but it tastes 10000x better! And the homemade honey mustard is out of this world!
Check out this recipe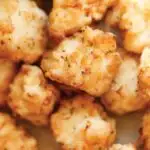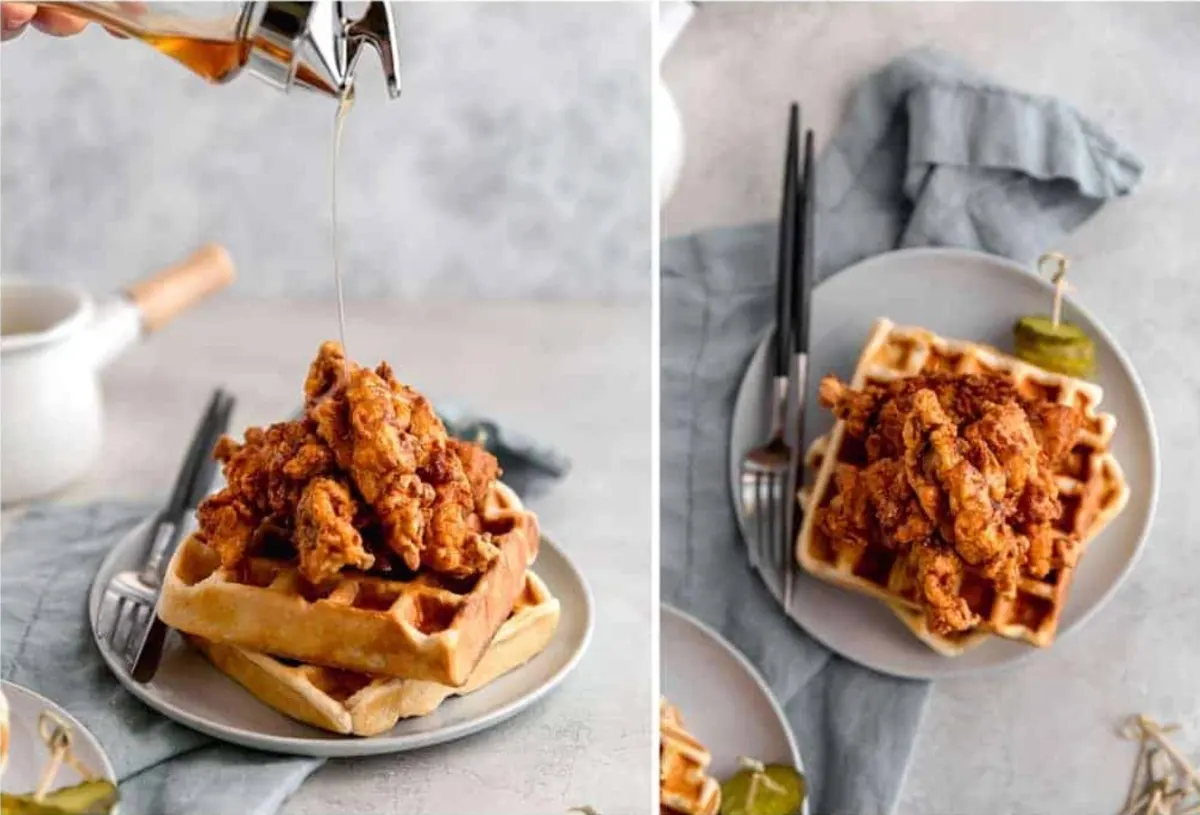 Chicken and Waffles: As the recipe points out, this is a time-consuming brunch, taking around three hours to prepare, but worth it. It's also something you can do with leftover chicken, should you have any, which with save a ton of time.
Southern Fried Chicken and Waffles
Southern Fried Chicken and Waffles is the perfect start to any lazy brunch. Dress it up with maple syrup and serve with fresh squeezed oj or mimosas! Trust me, this is the best chicken and waffles recipe you've ever had. Don't forget the spicy hot sauce!
Check out this recipe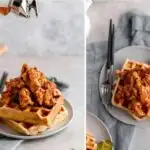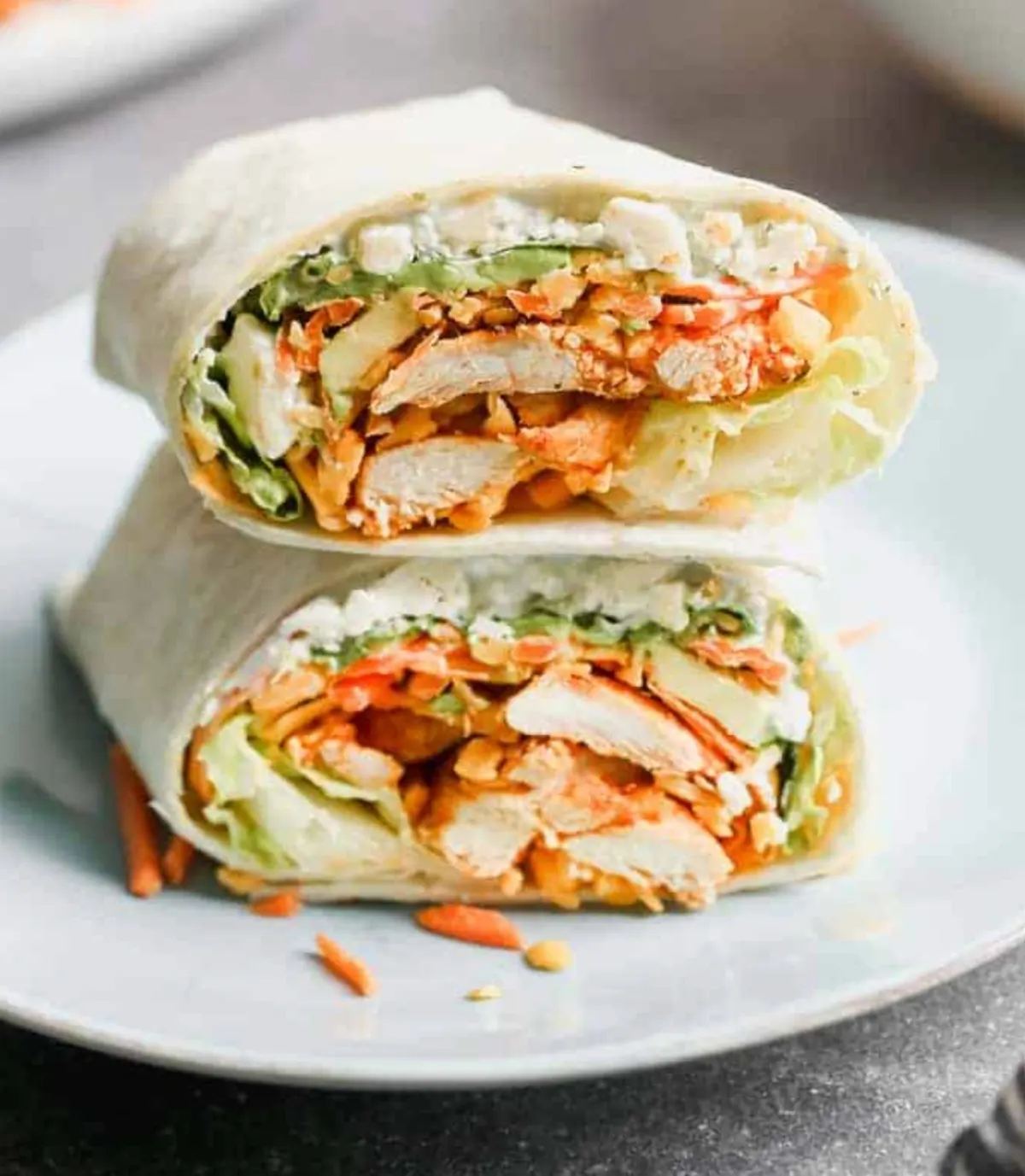 Buffalo Chicken Wrap: This spicy wrap is made with oven-baked buffalo chicken tenders drenched in buffalo sauce. Serve with bleu cheese dressing on the side, natch.
Buffalo Chicken Wrap
Buffalo Chicken Wrap includes juicy buffalo chicken layered on crunchy fresh veggies, topped with cheese and creamy dressing and wrapped tightly in a delicious flour tortilla.
Check out this recipe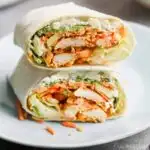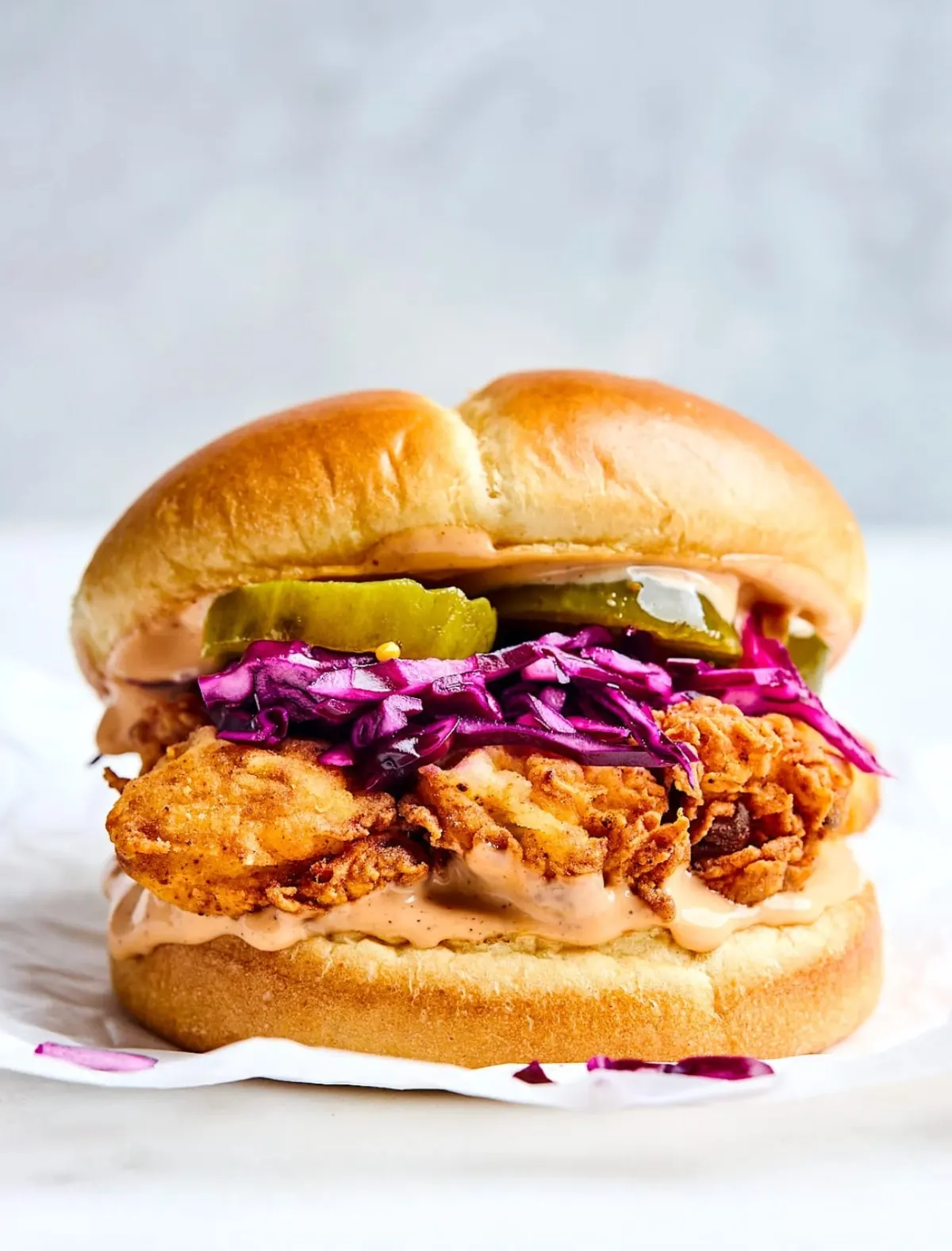 Ultimate Fried Chicken Sandwich: You can learn how to make the ultimate basic chicken sandwich and then how to dress it up with flavors like relish and sweet and onion, pesto and provolone, ranch and bleu cheese, honey and cayenne, or chipotle.
Fried Chicken Sandwich
Fried Chicken Sandwich- crispy fried chicken on a buttery bun with special sauce, cabbage slaw, and pickles. Restaurant quality, but easy to make at home!
Check out this recipe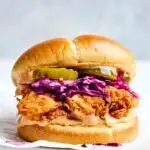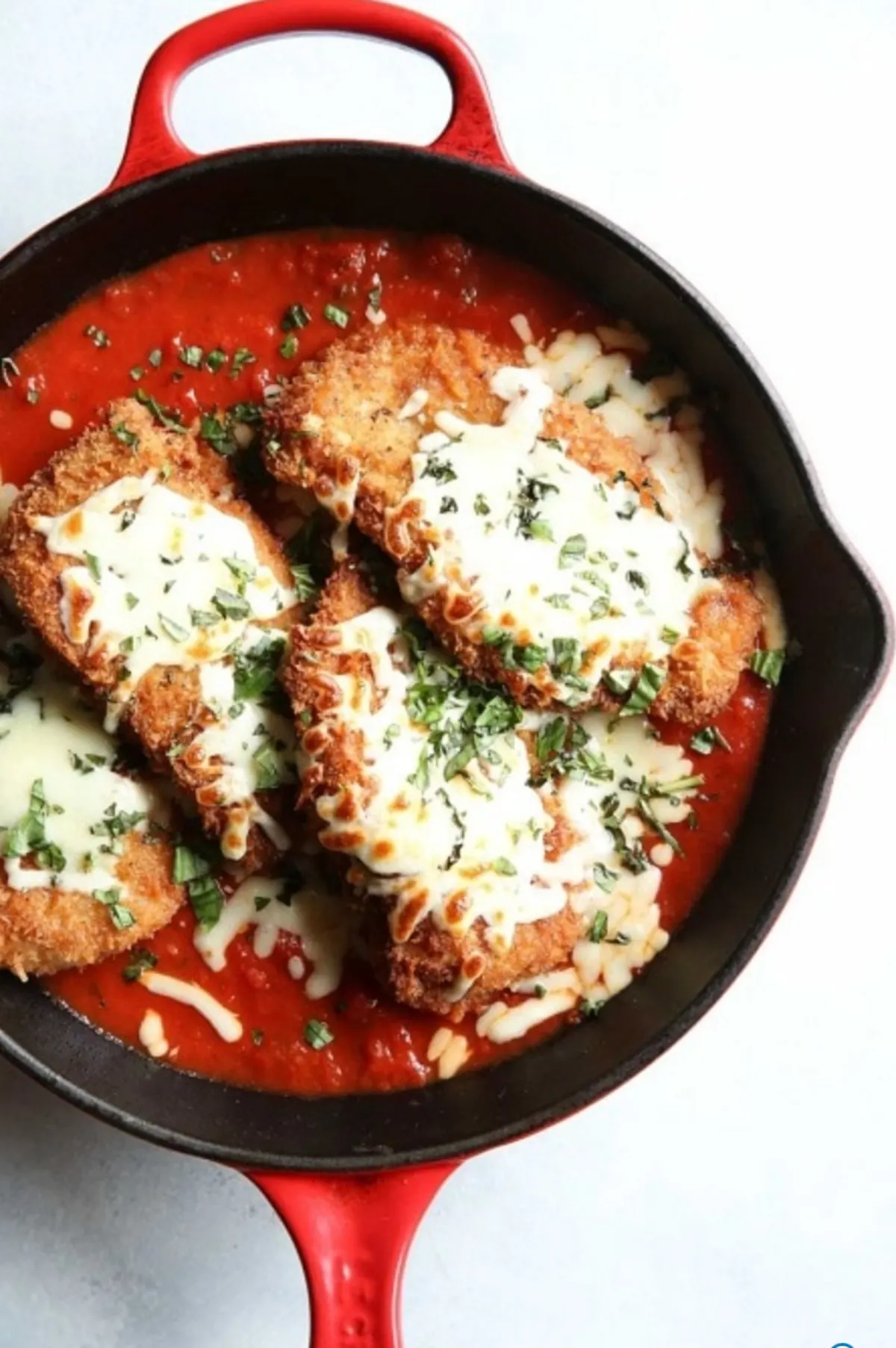 Chicken Parmesan: Alright, chicken parmesan might be a little heavy for the middle of summer, but head into the air conditioning and you'll never know the difference between July and November. This classic dish is too drool-worthy to leave off the list.
Chicken Parmesan
It has everything you want in chicken parm, full stop—fried cutlets shrieking with crispiness, a perfect blend of mozzarella and Parm, and a sauce that is full of life with basil and just enough sweetness.
Check out this recipe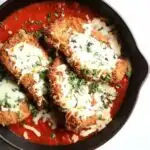 These are just a few delicious recipes that I've found. What's your favorite fried chicken recipe? Share it with us in the comments!
More Dinner Recipes:
Quick Family Dinner Ideas for Back to School