I've gotten to the point of the school year that I just can't even. You know that last month and a half where you're officially done. Done with the chauffeuring to and from sports practices, done with the homework, done with the school projects that are really meant for the parents. Just done. Done. Done. Done.
It's not just sports and regular school stuff at this time of year either. It's end of year field trips, sports tournaments and school productions added into the mix which means that I don't have a ton of time (or patience!) to make a big old dinner for the family every night. I just can't and I know you can't either.
That's why I've put together this handy list of great QUICK family dinner ideas to get us all through this last weeks until summer. (Then we can bitch about the kids being home for summer, amIright?!?)
Babble just combined two of my kids' favorite foods together – Pop Tarts + Tacos. What's not to love with a Taco Pop Tart Dinner?
Have a family member who isn't a fan of so much crust like in the Taco Pop Tarts? Try these Taco Cups by Kevin & Amanda. Less than 30 minutes and you are all eating!!
These Healthy Turkey Quesadillas from Skinny Not Skinny are one of my go-to weekly meals. The family loves them and they are so easy to make!
Even if you have kids who aren't salad fans, you MUST try this Mandarin Chicken Salad by Skinny Not Skinny at least once! It has crunchy ramen noodles in it that my kids LOVE!
Sliders are some of the quickest and easiest dinner ideas that you can make. There are a ton of different slider recipes you can make but these Meatball Sliders by Homemade Interest are one of our favorites.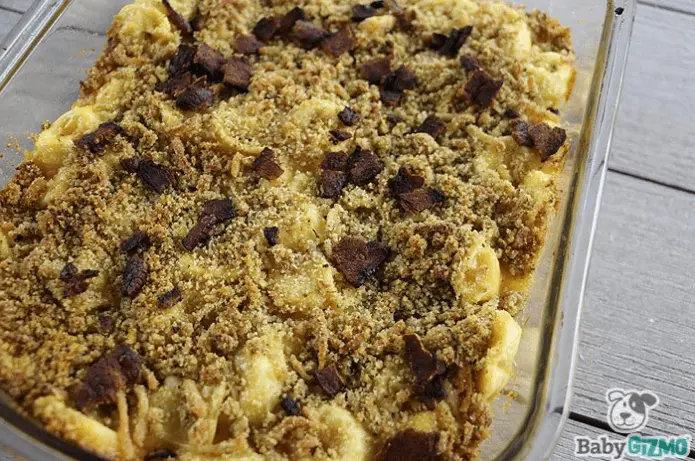 MAC & CHEESE TORTELLINI CASSEROLE
This Mac & Cheese Tortellini Casserole takes a few extra minutes but is totally worth it! Plus, you'll probably have leftovers for the next night. 🙂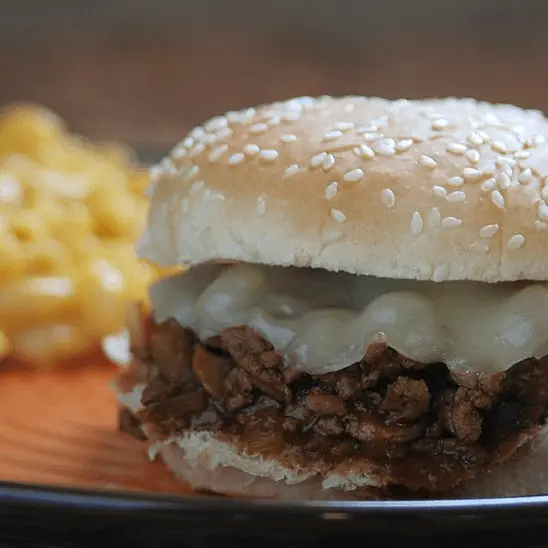 PHILLY CHEESESTEAK SLOPPY JOES
Put a spin on the boring, old sloppy joes and make it Philly Cheesesteak Sloppy Joes! So easy and so good!
One-Pan Cheesy Chicken, Broccoli and Rice
I love one pan dishes and this Cheesy Chicken, Broccoli and Rice dish by The Girl Who Ate Everything hits the spot with the family and I feel good that I got them to eat broccoli!
Even though NO ONE is judging you for feeding them pizza at this time of year, make this Thai Chicken Flatbread Pizza by Carlsbad Cravings and you'll feel fancy and good about your decision.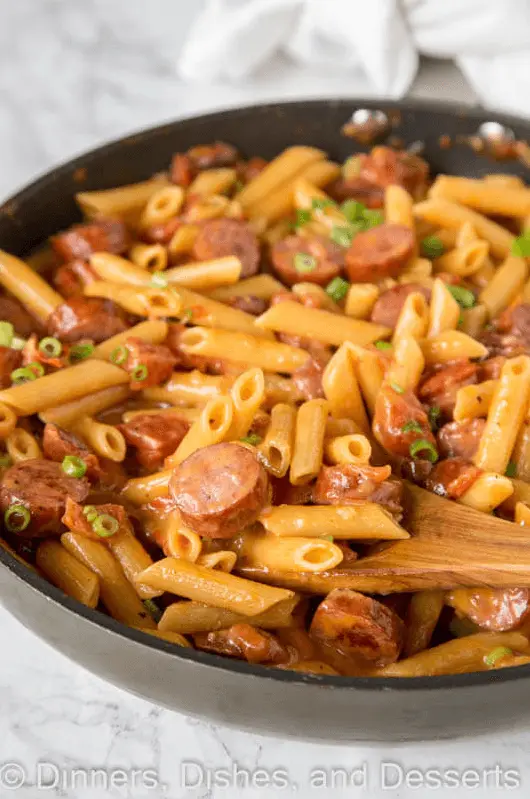 One pan + 20 minutes and you are done with the One Pan Cheesy Sausage Pasta by Dinners, Dishes and Desserts.