January is here, and with it comes the annual resolution to eat better, get in shape, lose weight, and/or just generally begin living a healthier a lifestyle. At the same time, the nights are long, the weather is colder, and many of us just feel like curling up under a warm blanket with a good book and chowing down on some winter comfort foods. What's a person to do?! Well, I've tracked down healthier versions of eight favorite cold-weather foods so you can nosh on some comfort foods while still holding on to those New Year resolutions. Check 'em out!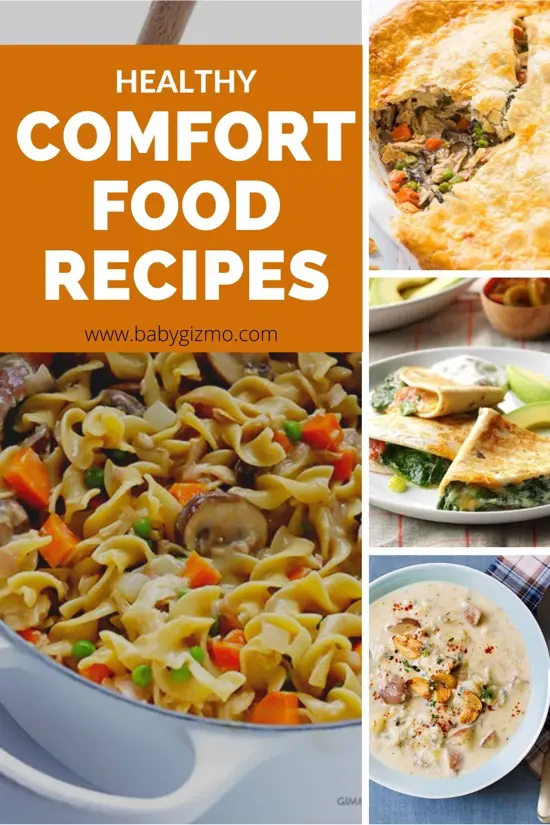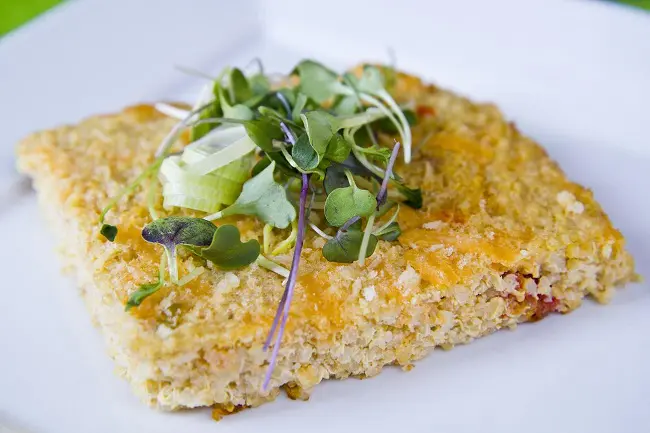 Quinoa Mac N' Cheese: This mac and cheese recipe makes it onto any list all my lists of healthy recipes; it's one of my favorites. I do omit the leeks, tomatoes/chiles, and panko breadcrumbs when I make it. I save my veggies for the side dish and I'm not a fan of crust on my mac and cheese. It just goes to show how versatile this dish is, though!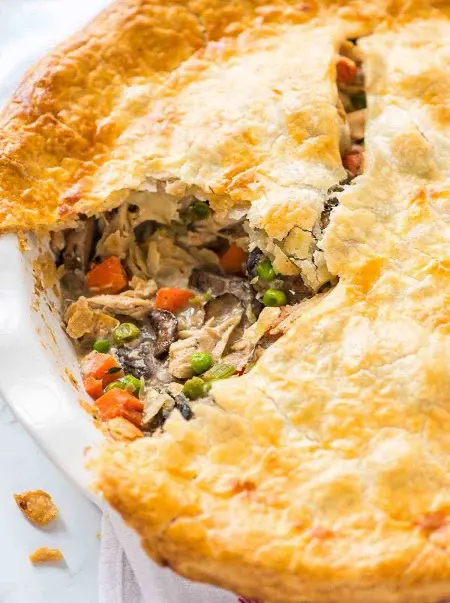 Healthy Chicken Pot Pie: I love chicken pot pie. I think it's one of the best cold-weather foods and I was mystified when trying to figure out how one would make it healthier. Lots of recipes remove the chicken, but then where's the filling protein? This recipe however, keeps the chicken, then uses lots of healthy veggies, and subs in almond milk for the cow's milk or cream of other recipes in order to reduce the fat content.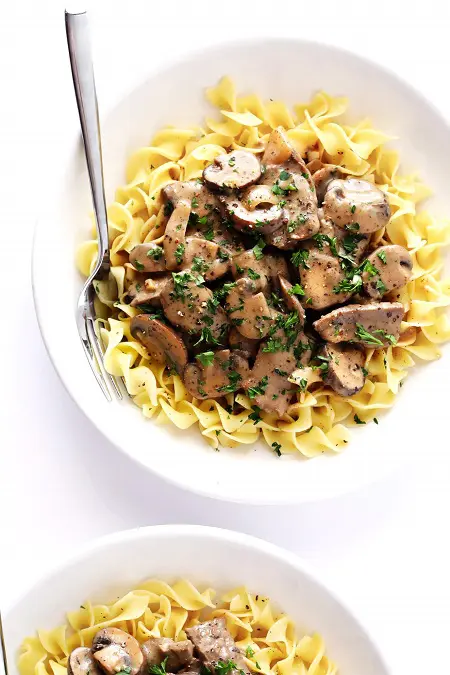 Beef Stroganoff: My husband loves beef stroganoff, so he was excited when I found this recipe. It makes a slightly less creamy sauce by using more broth and less "cream," and it substitutes the traditional full-fat sour cream with Greek yogurt or low-fat sour cream. You could also reduce the salt content by switching to a low- or no-sodium beef broth.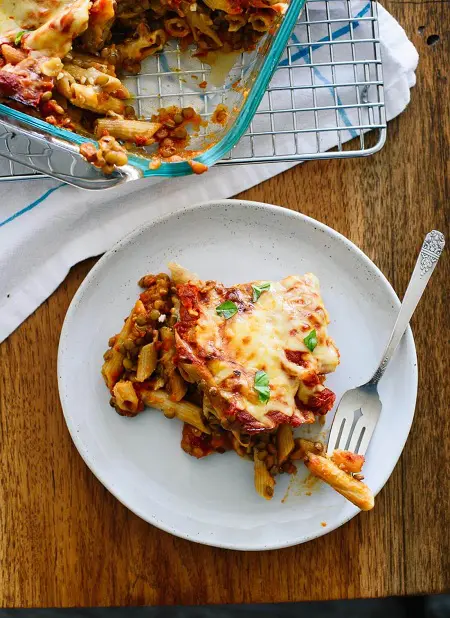 Lentil Baked Ziti: This recipe is a great addition to your Meatless Monday collection. Instead of meat, it uses lentils as a protein source. And while the recipe calls for store-bought marinara sauce rather than homemade, the recipe authors provide a reminder to read labels and look for hidden ingredients like sugar to make sure that you're buying the healthiest foods for your family.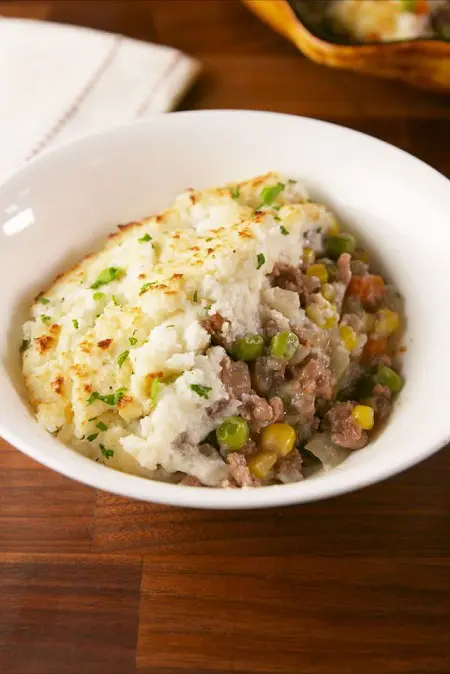 Cauli Shepherd's Pie: It's the shepherd's pie you know and love, but the creamy mashed potato topping has been replaced with creamy mashed cauliflower instead. One of the simplest healthy swaps out there!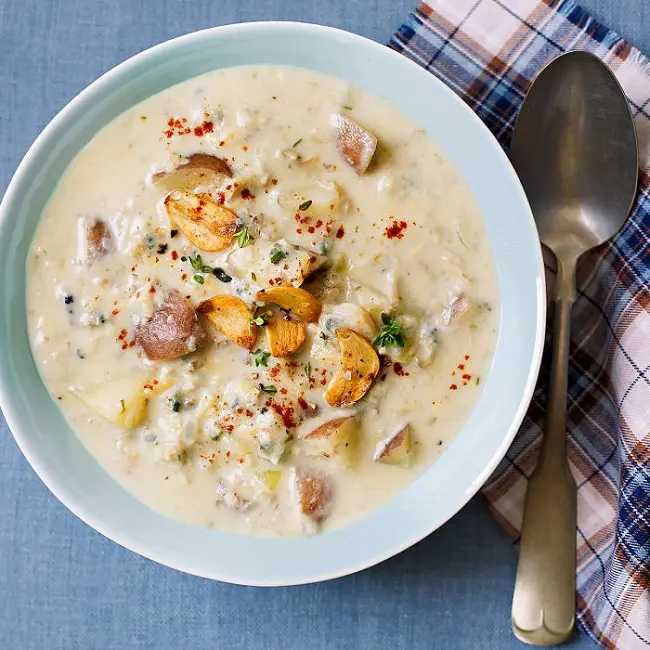 New and Improved England Clam Chowder: While I don't know that purists are going to agree with the "and improved" part, this clam chowder is a lighter take on a comfort food favorite. The traditional half-and-half that makes up the broth is substituted with a 1% milk, leading to a thinner, but still creamy broth. It's also made using a chickpea flour instead of all-purpose flour.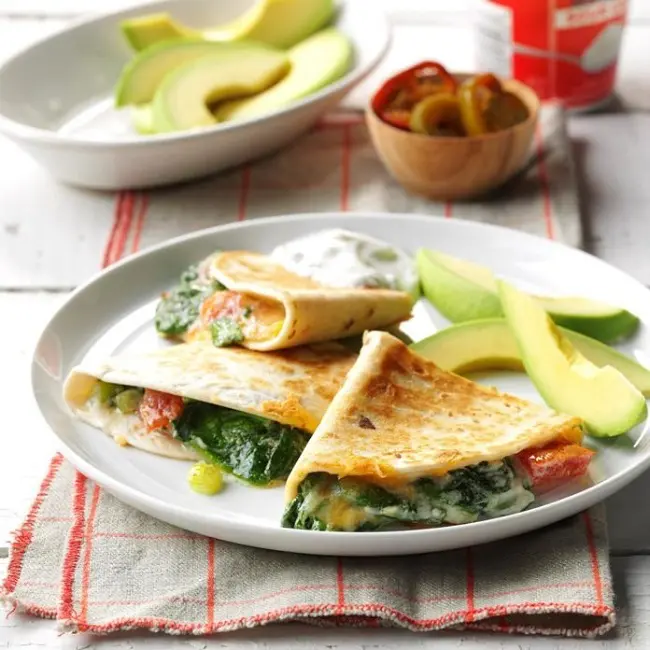 Spinach Quesadillas: Normally, I would have scrolled right on by a recipe that called for spinach in my quesadillas, but I tried them on a whim when my family was vacationing in Virginia Beach and they are so good. I highly recommend giving them a try.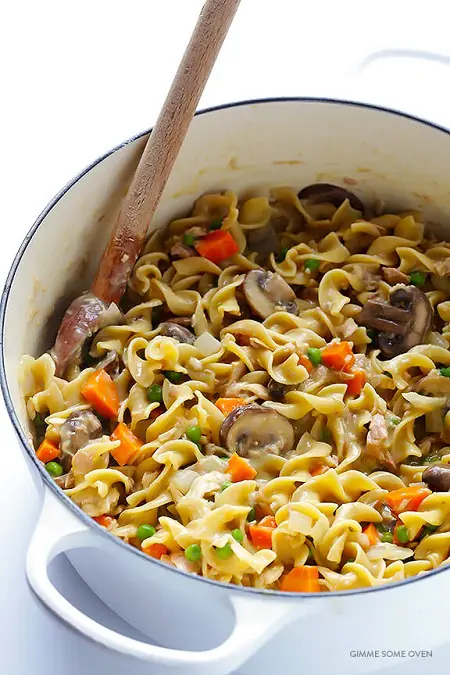 Lighter Tuna Casserole: A childhood favorite for so many—my husband among them—that it has to rank pretty high up on the comfort food list. Here's a healthier recipe that provides both a stovetop and a baked option for you to choose from. It keeps things light by using almond milk in place of cow's milk, tuna packed in water instead of tuna packed in oil, and part-skim-milk cheese.
What are your tips for tweaking comfort food recipes to make them healthier? Let us know in the comments!