Sometimes kids need to earn their keep. I mean, if we spend years wiping their bums the least they can do is step up to the plate and help out every now and again. But getting kids to work can be challenging if they aren't into it. Just like some people hide veggies in comfort food so kids will eat it…I try to hide work in the form of fun.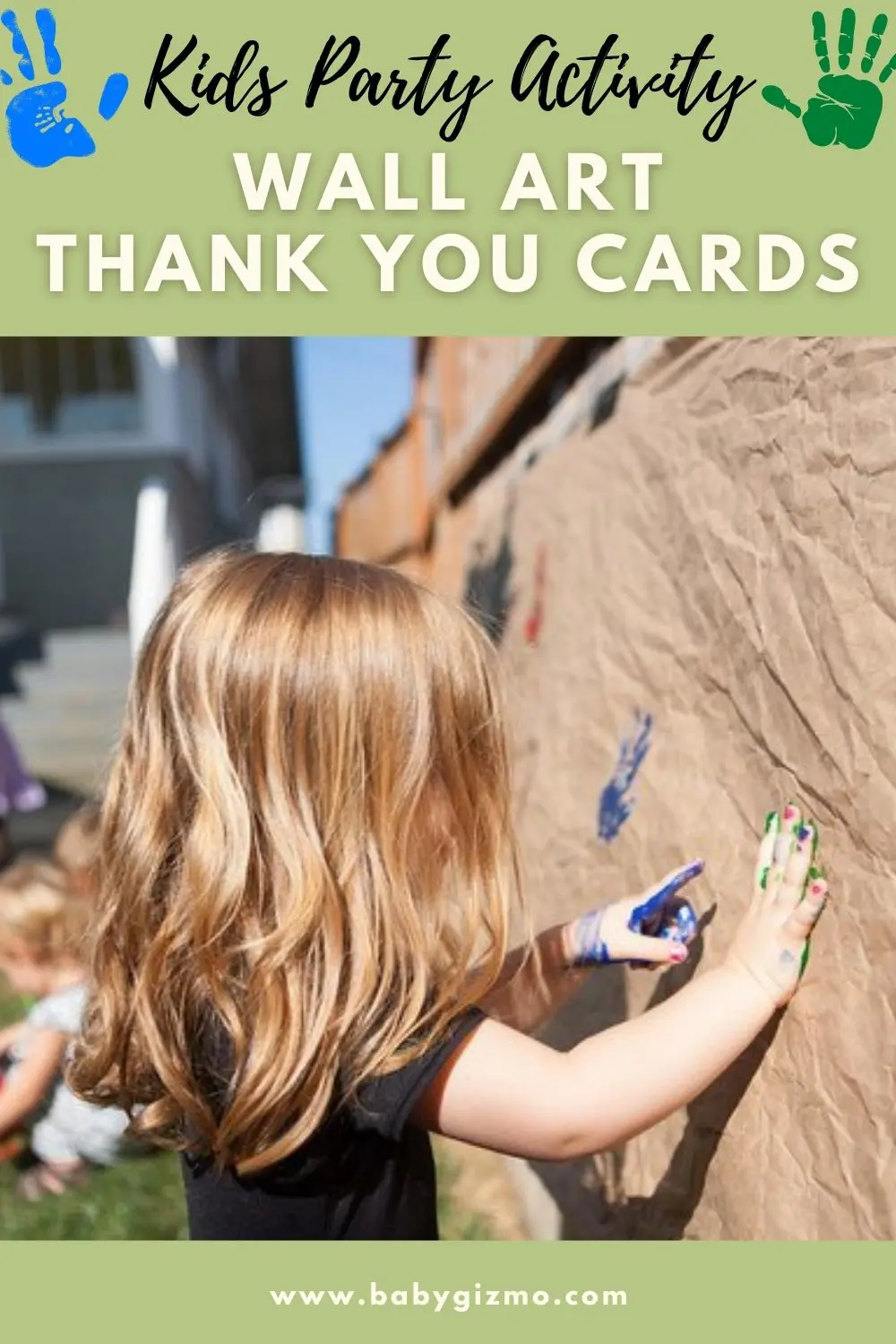 Normal people would only get their own kids to work, but where is the fun in that? I like to get other peoples' kids to work too. Just don't tell them. And stop judging me.
One of the "activities" at my daughter's third birthday party was an art wall. I taped a huge piece of paper along the fence in our back yard and let the kids paint all over it. It really was their favorite part of the party and kids of all ages enjoyed it. After the party was over and the paint had dried, I cut the paper into cards and we wrote thank you notes on it. So the kids had fun, they got a little memento of the party in the mail a few days later, and I got some extra stationary out of the deal. Get to work, kids.
How to Make Art Wall Thank You Cards:
Cut a couple of large garbage bags down the long side seams so you end up with a large, single layer of plastic.
Tape these up on the fence/wall so you have a bit of a waterproof barrier between the paper and the fence. I don't totally know that this made a difference, but it made my husband feel better knowing the paint wouldn't mess up his newly built fence.
Tape the paper over the garbage bags.
Set out some cups of paint and brushes and let the kids go to town.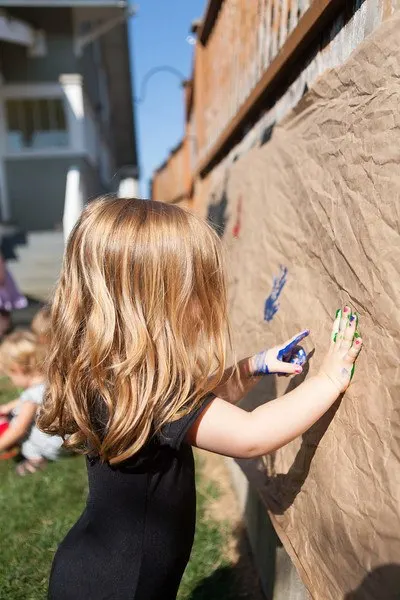 After the party, let the art dry then cut the paper into cards.