*This is a sponsored post. Thanks for supporting Baby Gizmo.
It's time for another Baby Gizmo Must-Have Monday episode! If sleep is important to you (let's be honest, it's important to EVERYONE!), then you don't want to miss this episode. This one is a bit different because we start with an Expectation vs Reality video, and then show you one way to make one of the "parenting expectations" an actual reality with a product that we think you NEED to know about.
Let's face it, the better sleep mom gets – the happier she is. And the happier mom is, the happier everyone around her will be. One way for mom to get a good night's rest is with a good mattress. Yes, a good mattress is everything! Think of how much time you spend on your mattress. This is not the time to skimp on quality because a good mattress means good sleep. Luckily, we have a great mattress to show you today that not only is high in quality and eco-friendly features BUT it also is affordable!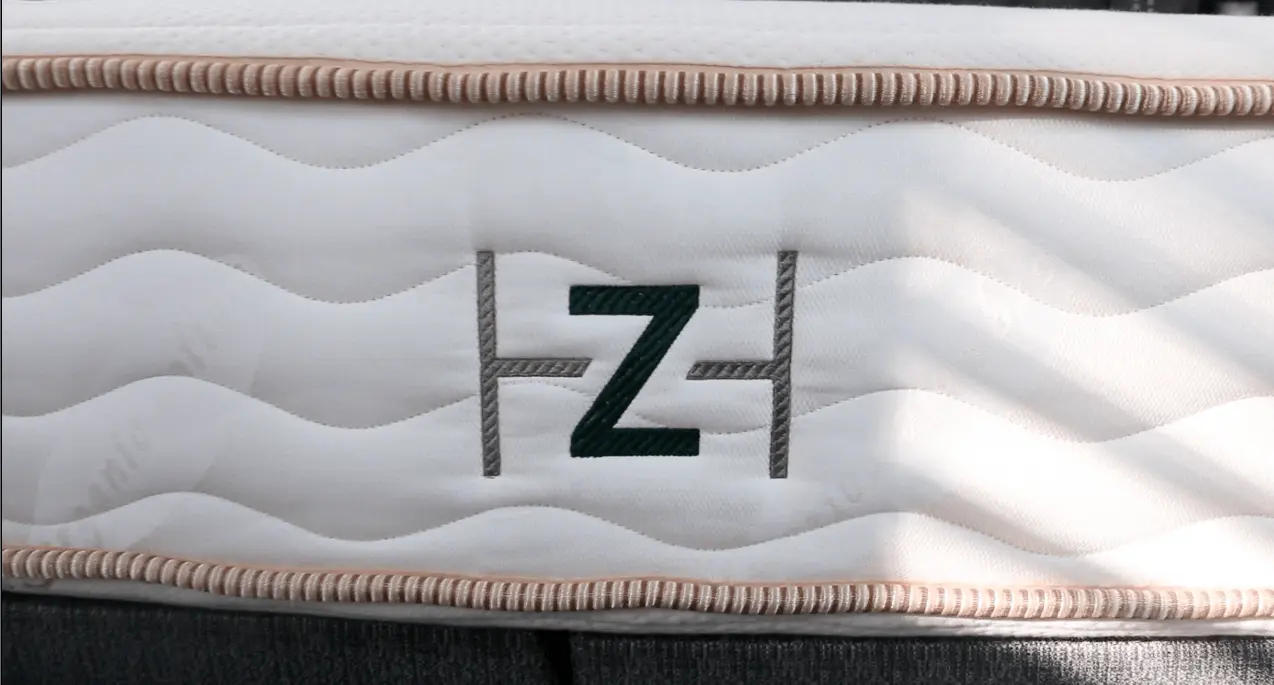 The Zenhaven by Saatva mattress will help mom (or dad!) sleep better no matter who is crying. Plus, combine the Zenhaven mattress with the Lineal adjustable base, and it just might be heaven on earth.
First, let's start with the mattress. The Zenhaven is an eco-friendly latex mattress for the family. It's non-toxic and comfortable so that you can sleep better. It contains no volatile organic compounds or other harmful substances found in chemical-based bed foams because let's face it – who wants to sleep with a bunch of chemicals, right?
The Zenhaven features an organic wool flame retardant (again no chemicals!) and an organic cotton quilted cover. It's 100% natural Talalay Latex that is naturally hypoallergenic, and resistant to mold, microbes and dust mites. The Talalay manufacturing process is entirely water based and produces no environmentally harmful byproducts.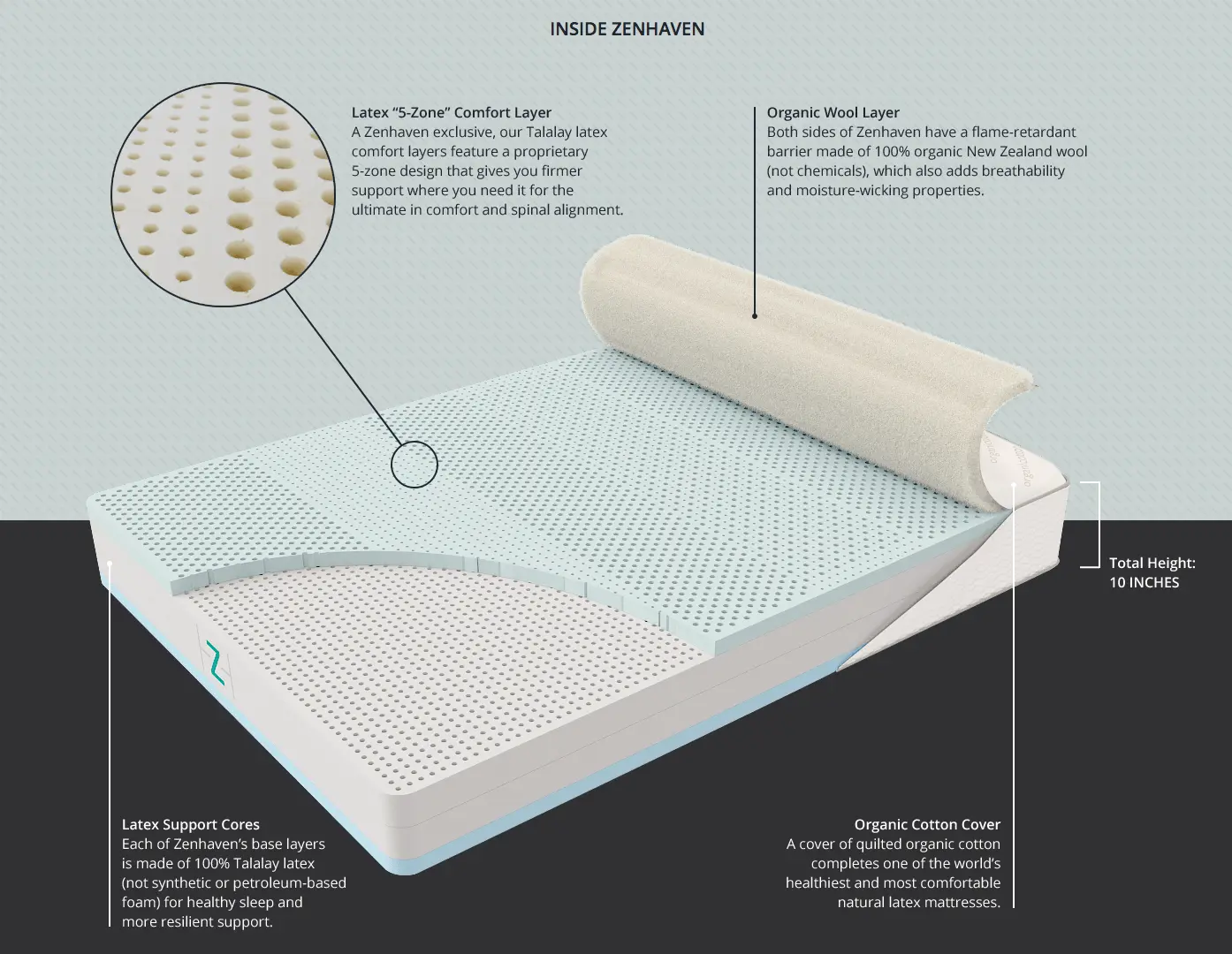 The mattress is dual sided with an advance 2-n-1 technology. You can choose the "Gentle Firm" side or simply flip the mattress over sleep on the "Luxury Plush" side. We like a softer bed so we sleep on the luxury plush side and love it. And you know what? Talalay latex mattresses last up to 20 years!
If that's not enough, The Zenhaven is treated with their Guardin Protection which is an all-natural antimicrobial treatment with ingredients that are environmentally responsible that inhibits the growth of bacteria, mold and mildew that cause odor, stains, and product deterioration.
We have been sleeping on the Zenhaven mattress, and I have to say, that it's amazing. It's comfortable and I feel like I'm getting a better night's sleep than my old mattress.
With all these great features, you'd expect to pay a small fortune for this mattress, right? Not true with the Zenhaven because it's actually affordable compared to mattress retailers. How do they offer an ultra-premium, luxury mattress at an affordable price? Simple. They skip the middle men. They build their own luxury mattresses and sell them online, free of retail store markups and overhead, so that they could offer people a premium mattress at a much more affordable price.

Similar mattresses would cost over $4,000 at retailers but you can get a queen Zenhaven mattress starting at just $2,149. That's quite the savings!
If you want to take the Zenhaven to the next level, add the Lineal Adjustable base and you'll be able to elevate your head and feet individually or ease into a flat position with one tap on the remote.
The Lineal is great for nursing moms because elevating the head portion of the mattress for those late night feedings is just so convenient and comfortable for mom and baby. The whisper-soft motor is so quiet that most of the time we don't even hear it so you don't have to worry about it waking the baby.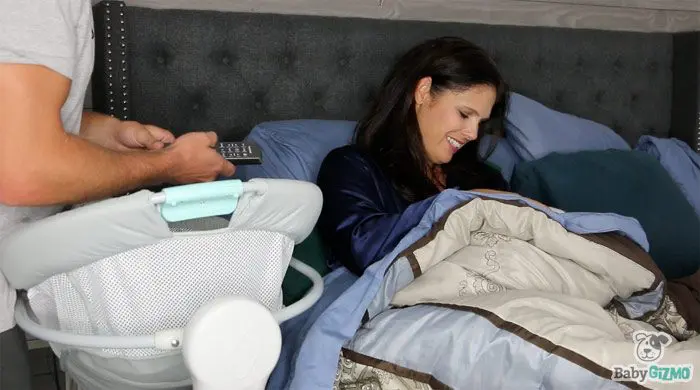 The Lineal base also features under-bed lighting so that you can see your path in the middle of the night. That's not all! It also has a massage feature! What?!? A bed for a new mom that has massage!! Yes, ma'am. You can choose from the head and/or leg massage or the full-body wave massage and there are three speeds to choose from.
The Lineal Adjustable Base works perfectly with the Zenhaven mattress but the Lineal will work with any mattress that is designed for an adjustable base.
If you get the Zenhaven mattress and Lineal Adjustable Base just be warned that it may just turn into a family bed from time to time! 🙂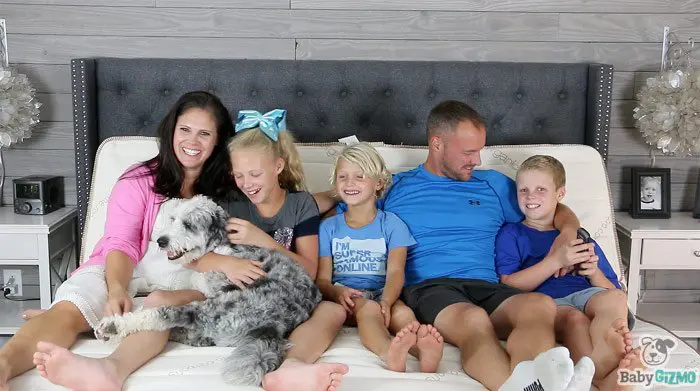 For more information on the Zenhaven by Saatva mattress or Lineal Adjustable Base, please visit their website at http://www.zenhaven.com
*Disclosure: This article and video was sponsored by Saatva. As always, all thoughts and opinions are our own.