Baby Gizmo Travel Video Review: Royal Caribbean Allure of the Seas Cruise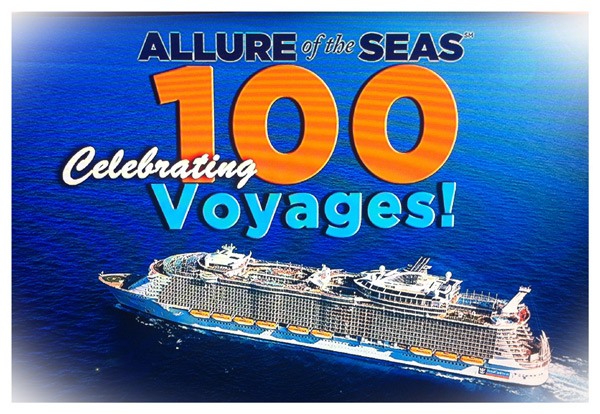 We just returned from a whirlwind trip on the 100th Voyage of the Royal Caribbean Allure of the Seas to bring you an inside look at everything this cruise has to offer families. From their partnerships with Fisher-Price and Dreamworks, to the brilliant idea of My Family Time Dining to the massive rock walls and carousel on board, this is a ship that you will want to board with the whole family. To find out about all the amazing things on board, make sure you watch our full travel video review above! To see some of our favorite things on the ship in pictures, keep reading. 🙂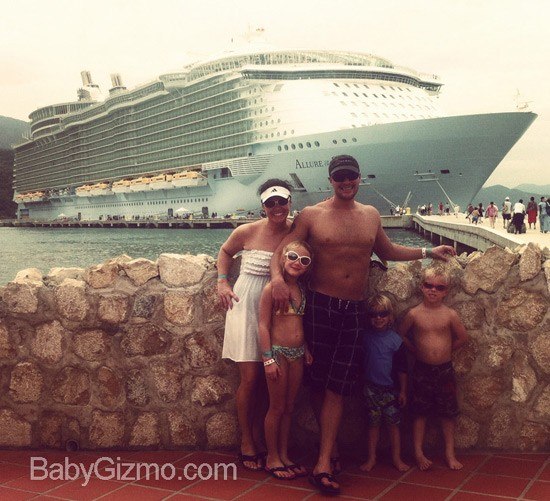 Since this is the biggest cruise ship in the world, the only way to photograph it is from the shore.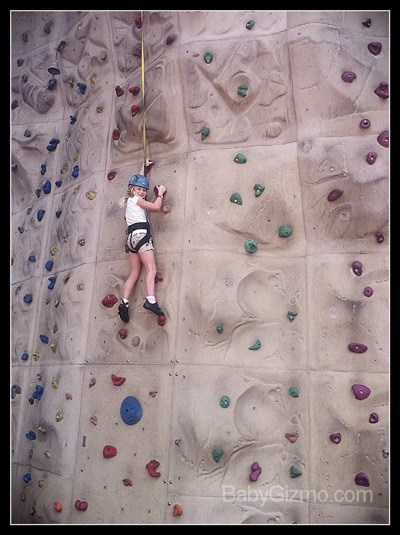 If you have kids that are ages 6 or over, they will love trying to scale the massive rock walls.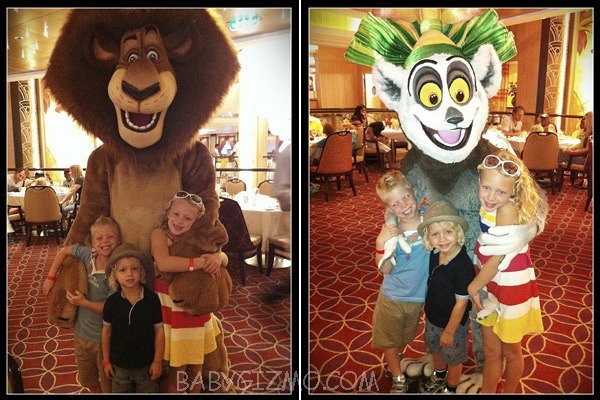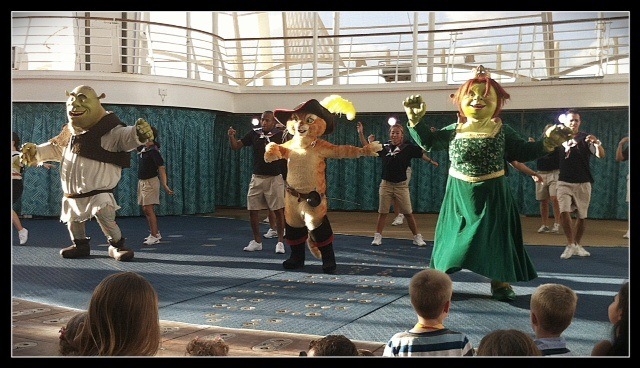 Having Dreamworks (Madagascar and Shrek!) on board was a dream for these guys!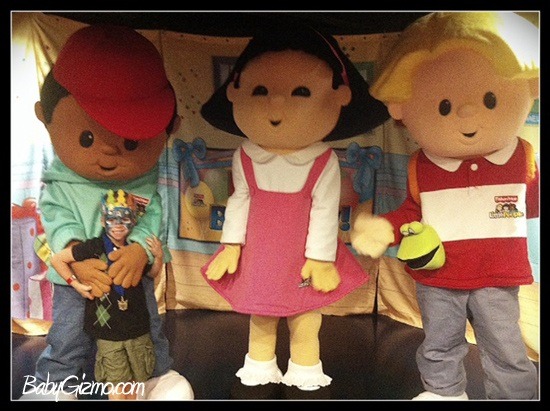 The Fisher-Price partnership includes Little People shows, playgroups for 6 months – 36 months, Power Wheels Racetrack, kid-friendly activity mats in the dining room, toy lending program and much more.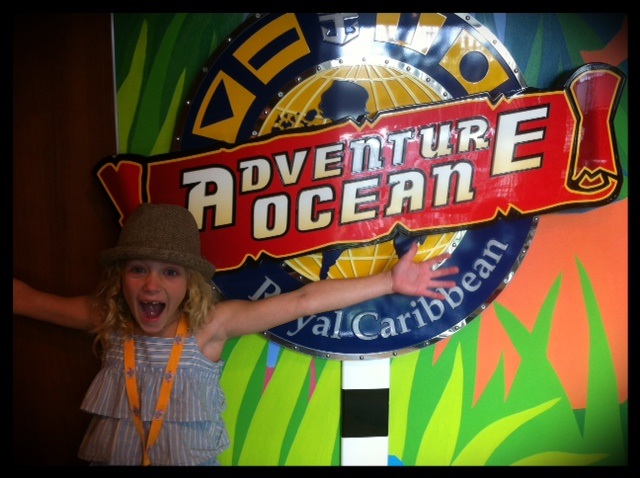 Adventure Ocean is the kids' club on board and my kids were big fans of all the activities!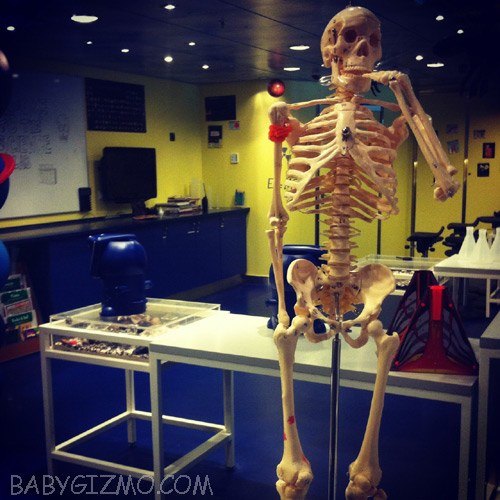 I bet you didn't know that there is a science lab for kids as part of Adventure Ocean? They do and it's awesome!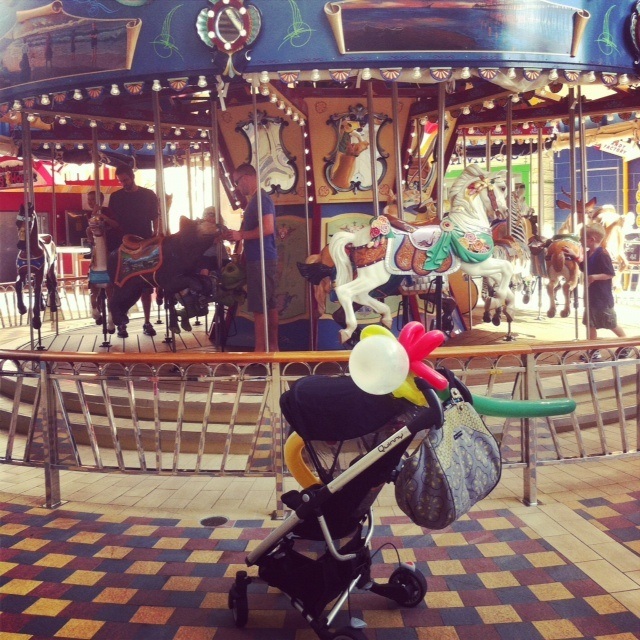 A carousel in the middle of the ship? Yes, please.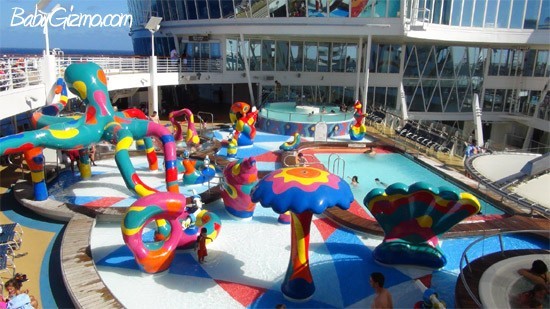 This fantastic splash pad surrounded by pools was one of our favorite places to hang out during the day.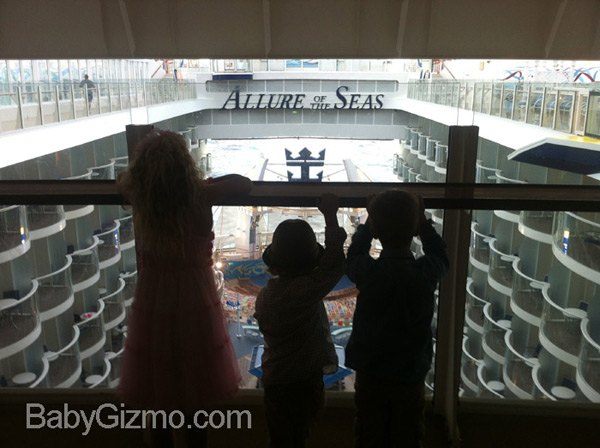 Overall, we had a fabulous time on the Royal Caribbean Allure of the Seas cruise. There was so much to do that we didn't even get it all done. If you are looking for a family-friendly cruise that is loaded with things for the entire family, you must check out Royal Caribbean Allure of the Seas. It's pretty darn fantastic!
For more information on a Royal Caribbean cruise, visit their website at http://www.royalcaribbean.com

*Disclosure: I would like to thank Royal Caribbean for hosting my family as part of the Fisher-Price Play Ambassador media trip. As always, all thoughts, comments and opinions are my own.