Remember when your parents (or loved one!) taught you how to ride a two-wheeler bike? They would grab the back of the seat and run alongside as you tried to keep your balance. Time after time you'd tumble off the bike and into the grass (hopefully grass and not concrete!). It was tricky to figure out how to pedal and keep your balance at the same time. It was a childhood rite of passage to finally be able to master the almighty two-wheeler.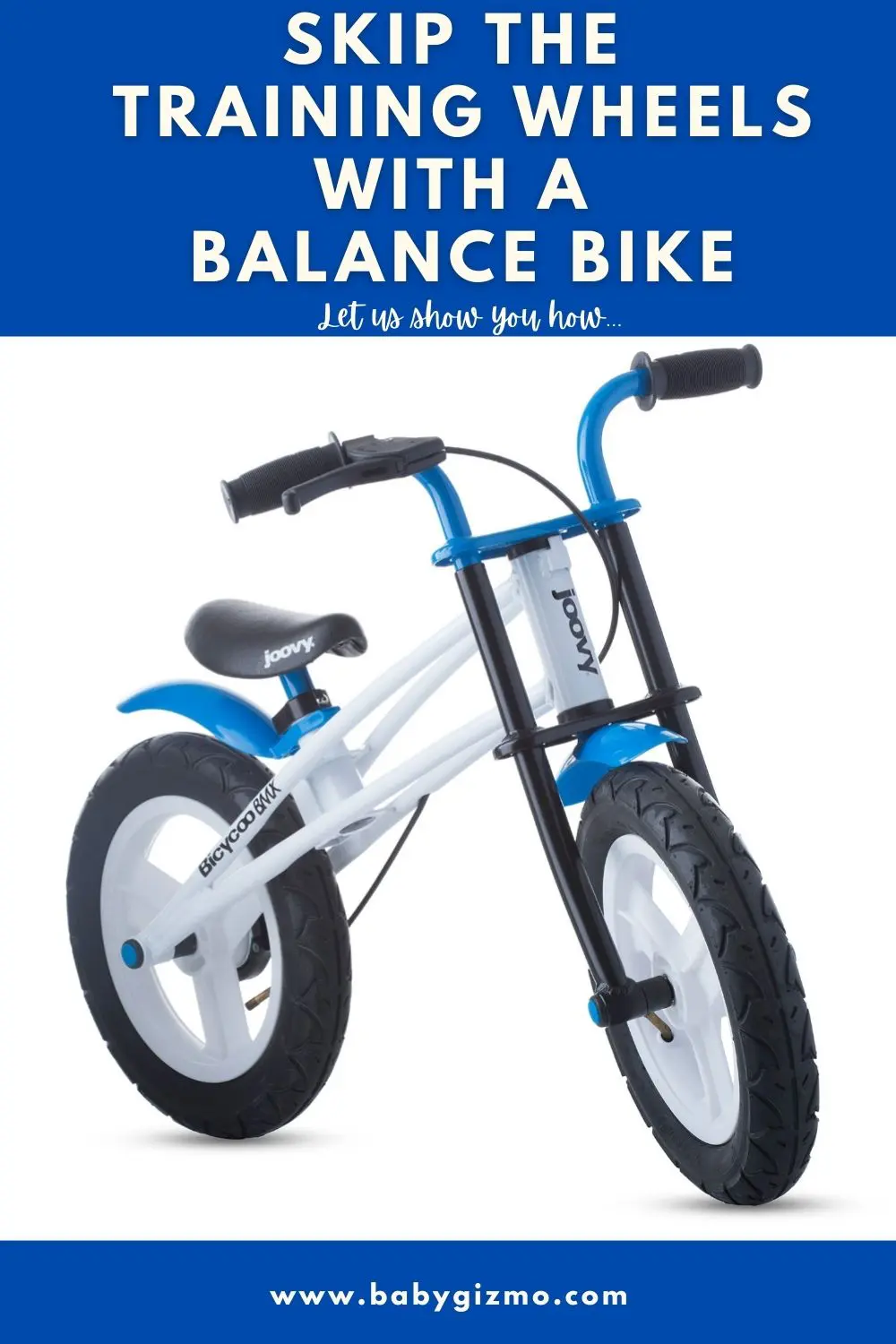 If you were like most kids back in the day, your parents slapped some training wheels on your bike to try to help out in the bike riding process. You rode around with that third and fourth wheel forever until they were ready to run alongside your bike time and time again.
Well, I'm happy to tell you that there is a better way!
Enter the balance bike.
A balance bike is the end of training wheels and the answer for the seat holding parent. This type of bicycle is a small, pedal-less bike designed to help your child learn to balance in preparation to ride a traditional two-wheeler. As we all remember, it is quite hard to learn balance, steering, pedaling and braking all at once. And what is the most challenging part of learning to ride a two-wheeler successfully? Figuring out the balance. You can't pedal if you can't balance. You can't brake if you can't balance.
The fabulous thing about a balance bike is that it takes away the need for training wheels. There are no pedals and kids ride it "Fred-Flintstone style", walking and jogging along, coasting when they feel like it. The point of the bike is to concentrate on learning to balance; kids can work on gross motor skills and gain self-confidence before throwing in pedaling. Since a balance bike assists a child in learning to balance first, we have found that our 3-4 year old learn much quicker how to ride a "big-kid" bike.
Well, yesterday was our big day! The day that my 3 year old transitioned himself from his Joovy Bicycoo balance bike to a big kid two-wheeler. He just grabbed his sister's old Barbie bike and started riding. Pedaling, balancing, stopping…doing it all. And all by himself. We didn't hold the seat and run alongside him even once.
The proof is in the video. Take a minute and a half and watch how brilliant a balance bike is for teaching a child to ride a two-wheeler!