Barbie Hello Dreamhouse
Barbie is getting a new Dreamhouse for 2016 and this one is high tech! Yep, Barbie is not just getting any old dream house but she is getting a smart house! The Barbie Hello Dreamhouse is the world's first smart dollhouse that is designed for the modern girl and reflective of the next wave of innovation in the home. This two-story dream house features floor sensors that recognize where Barbie and her friends are in the house and embedded speech recognition that allows you to control the elements of the home, including the slide and the elevator.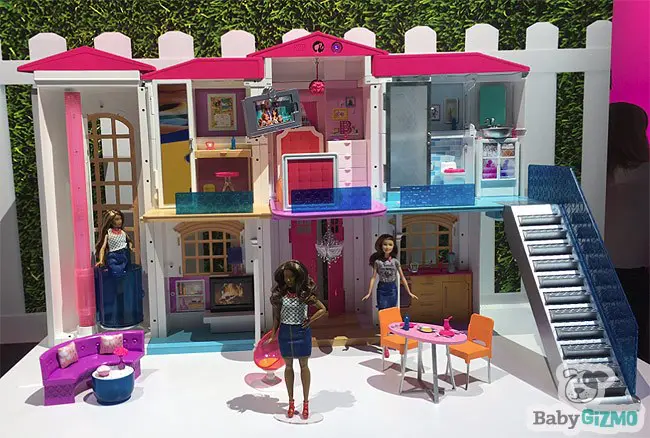 Through a combination of voice commands and embedded switches, kids can imagine, customize and control their house play. Plus, there will be an accompanying app that allows further customization when the Barbie Hello Dreamhouse come out in Fall 2016. The dreamhouse will retail for $299 and you can expect it to be one of the hottest toys of Holiday 2016.
Watch our sneak peek Baby Gizmo video to see all the action!