Using non harmful cleaning products is so important. Not only is it important for our Earth, and to keep her as safe and beautiful as possible, but it's important so that the people in your house are safe, too. Today I've compiled a list of some amazing and non harmful cleaning products that you can safely use in your home!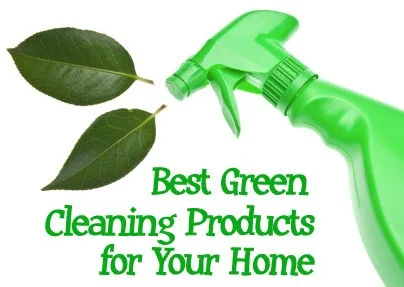 1. Ecover is a Belgian company that claims to be the world's largest supplier of green cleaning products. They have been in business since 1980 which is way longer than most brands. They offer a wide range of products that are all based on plant and mineral ingredients. They have received tons of awards over the years, too.
2. Method. This company was launched in Target. They have cool, hip designs and logos and their laundry detergent is raved about by blogs and companies worldwide.
3. Mrs. Meyers. These cleaning products are based on aromatherapy and all the scents are fresh and floral. They offer cleaning products, baby products, and personal care products that are all free of ammonia, chlorine bleach, paraben, and phosphate. They also do not test on animals.
4. Green Works. Green Works was launched by Clorox. Green Works products have been praised by consumer scientists for their cleaning power and for listing all of their ingredients on the bottle. Their products are coconut based with plant oils.
5. Nature's Source. This is a line started by Windex. This product is not tested on animals, and are said to be 99% natural. Nature's Source is "specifically formulated to combine simple, biodegradable, plant based cleaners into a natural cleaning solution that leaves nothing behind but a fresh scent."
6. The Honest Company. Started by Jessica Alba, this company does not do any testing on animals, and they claim to be better and safer than any other products. Not only do they provide diapers and wet wipes, they also make shampoo and body wash, lotion, healing balm, laundry detergent, and hand soap. You can do what all the ads say and "make the honest switch" in your house!
Don't forget that buying non harmful cleaning products from the store is not your only option. There are also tons of amazing, natural, and non harmful cleaning products that you can make yourself! All you need to do is do a little research online to find one that fits your lifestyle. Here are a few easy DIY recipes for you to try next time you do some cleaning.
For tile-
You can use a mix of baking soda and water or a mix of lemon juice and vinegar.
For kitchen counters-
You can use a mix of kosher salt and water.
For windows and mirrors-
You can use a mix of white vinegar, water, and newspaper.
For carpets and rugs-
You can use club soda or cornmeal.
For wood floors-
You can mix 1/4 cup of white vinegar with 30 ounces of warm water.
Do you have a great, green at-home cleaning product you swear by? Do you ever make your own products? Leave us a comment and let us know!