Have you heard of Locks of Love?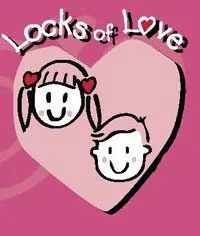 It is an organization that collects human hair donations and then turns them into hairpieces for children suffering from long-term medical hair loss from alopecia to cancer. Locks of Love mission is to " return a sense of self, confidence and normalcy to children suffering from hair loss by utilizing donated ponytails to provide the highest quality hair prosthetics to financially disadvantaged children."
I first donated to Locks of Love while I was in elementary school. My sister and I both grew our hair out and after we told friends at school why we had such a drastic hair style change a few decided to grow their hair long and donate too!
My second donation was just a few weeks ago. Those prenatal vitamins did a number on my hair and it was super long! With a grabby 10 month old, I was ready for a fresh, shorter style for the warmer months. I recalled my experience with Locks of Love and decided to donate again. I mean, why not? Here's a few photos from my big chop …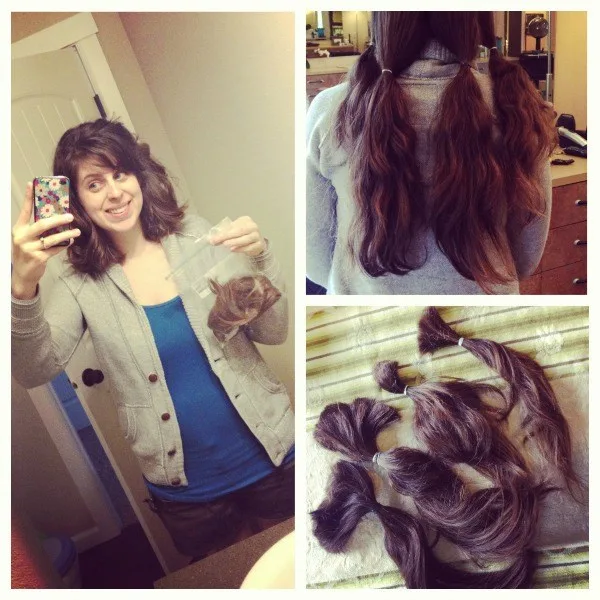 There are a number of ways your family can become involved, one of which is making a ponytail donation. Here's how …
To donate, you'll need a minimum of a 10 inch long ponytail or braid. The 10 inches is measured from tip to tip so don't worry about shorter layers. Many hairdressers and salons will cut the donation for you before they wash, cut and style your new 'do! I recommend calling and asking before your appointment just so they know the plan.
Make sure your hair is clean and dry before it's cut. If your hair is super thick, consider dividing it into multiply ponytails.
Once cut, place in a plastic bag and then a padded envelope. Include this form and mail to: Locks of Love, 234 Southern Blvd., West Palm Beach, FL 33405-2701.
Hair donations are needed from men and women, young and old, all colors and races. So pass on the word! You could even host a hair cutting party with a group of friends and their kiddos! It is estimated by Locks of Love that 80% of all donations come from children who wish to help other children. How awesome is that?
Have you ever donated your hair? Would you consider doing it or encouraging your child to?