Need a fabulous recipe for the big game? I've got a winner for you!
Whenever my husband settles in for a nail biter, he asks for this Buffalo Chicken Dip as his main appetizer. And it isn't just him who loves this dip. Recently, he took it as his food contribution to a guy's poker night and the clean dish at the end of the evening proved it is a winner among more than just my man!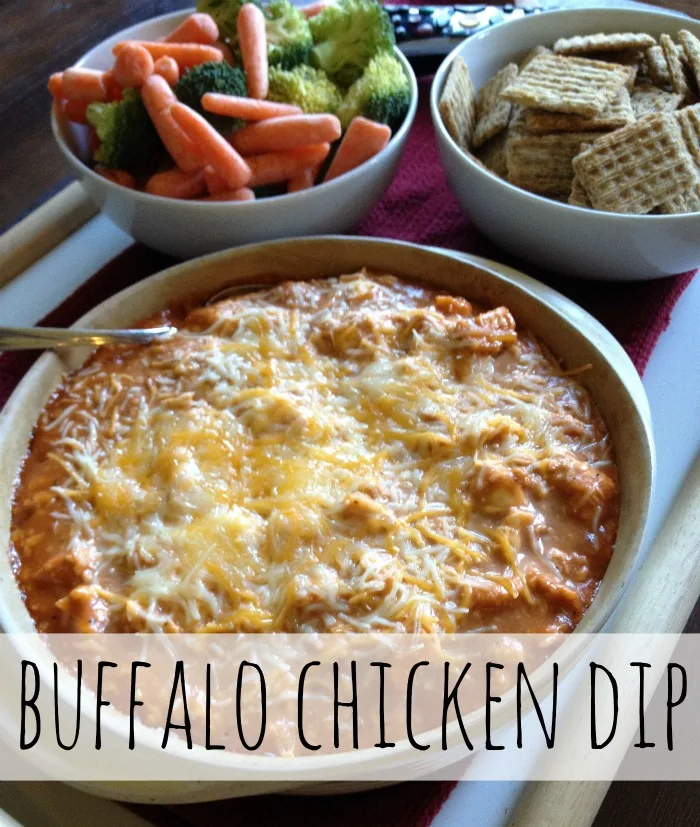 Whip it up and cheer on those teams! 🙂
BUFFALO CHICKEN DIP
INGREDIENTS
1 tablespoon olive oil
2 teaspoons Italian seasoning
2 chicken breasts
1 cup ranch dressing
1 block of cream cheese
1 cup Sweet Baby Ray's sauce
1/2 cup cheese, your choice
DIRECTIONS
Preheat your oven to 350 degrees – drizzle your chicken breasts with olive oil and sprinkle with Italian seasoning. Bake for 20-30 minutes. Allow to cool until it can be handled and then chop into bite size pieces.
While your chicken cooks and cools, blend the ranch, cream cheese and Sweet Baby Ray's.
Fold chicken into the sauce, pour into a baking dish and sprinkle with cheese.
Bake at 350 degrees for 15-20 minutes.
Serve with your choice of crackers, tortilla chips, French bread, carrots or celery.
And, get the stain stick ready, if there is a big touchdown you just might have to scrub your hubby's jersey if a dollop happens to fall while he's cheering. Go team!