I don't know about you, but I've been looking at my finances and things are looking scary. The New Year is a great time for resolutions, especially money saving ones. We feel the pinch of the holidays and need to cut back and slash costs. That's why we need to discuss money saving tips.
If you are like me and need to get control of your finances in the new year, I've got just what you've been looking for.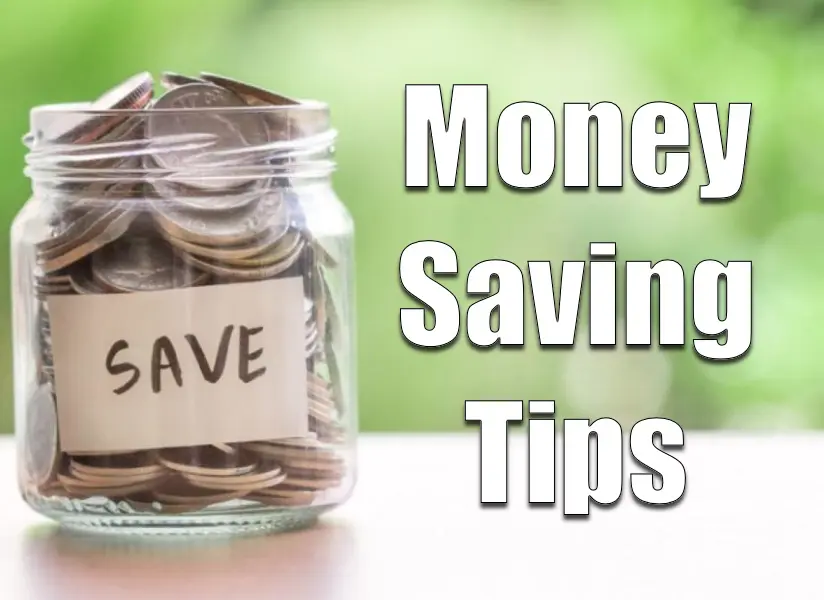 Here are 13 Easy New Year Money Saving Tips
Slash monthly bills
It's time to take a hard look at those bills and see if there isn't a way to make things cheaper. I did this last year and ended up saving $60 per month just on my cell phone and cable.
Survival at Home lays out 45 different ways to slash those monthly bills and find some wiggle room this New Year.
Man, oh, man, this is a big cost for us. With two cars, a long commute, and lots of driving kids around town, it can feel impossible to save money on gas without becoming house bound. Check out these totally doable tips from Thrifty Little Mom, and you'll have money in your pocket in no time.
You guys. I feel like all we spend money on is food. My kids are seriously going to eat us out of house and home. That's why I love these tips from Thrifty DIY Diva. Totally practical and totally money saving.
Do you order everything on Amazon? I know I do. There are lots of amazing deals and ways to save tons if you know the tricks and tips. Check out these tricks of the trade from Passion for Savings and learn how to get the most out of your Amazon purchase.
Maybe you have a black thumb like me. No worries. These foods actually grow themselves! Don't Waste The Crumbs has laid out super easy tips for regrowing food. (Bonus points if you can also turn this into some sort of science experiment for your kids!)
One sure fire way to save money is to not spend it at all! Try to get as much for free as absolutely possible, and you'll definitely have a surplus in the budget. Frugality Magazine put together a list of 70 free things you can get online. An awesome resource for saving major cash.
Eating out can be a major line item in our monthly budget, but it can also be a real bummer to skip fun nights out. Why not try some of these ideas from Proverbial Homemaker and have a fun night in?
Saving can be really difficult when it's not something you are used to. Who am I kidding, saving is just hard, period. But it can be made significantly easier if you trick yourself into doing it. Here are some tips from Premeditated Leftovers for tricking yourself into saving a whole lot of cash.
Do you have a budget yet? This is a crucial step to putting a money saving plan into action. But many of us have no idea where to start. A Cultivated Nest is a wonderful resource for preparing a budget for your family.
I always feel better about a project when office supplies are involved. Even more so when there is a binder. I love me some binders. Try keeping all your info and goals in the same spot with this finance binder from Sweet Paper Trail. A little organization goes a long way.
Meal planning can be a huge money saver, but I don't know about you, I really don't want to spend a ton of time just to save a tiny bit of money. A great way to save time and money is with crockpot freezer meals. Easy, quick prep and really low cost. Check out these options from New Leaf Wellness.
Have you ever thought of doing a savings challenge? It's a wonderful way to set systematic goals to set aside money each day, week, or month throughout the year. The New Year is the perfect time to begin that habit! Thirty Handmade Days has a printable for you that will make this challenge super easy.
If you finances just aren't your forte, don't worry! Learn from an expert! There are plenty of super savers that document their tips, tricks, and habits for you to follow. Take notes on how Frugal Debt Free Life saves $10,000 a year. If they can do it, so can you!
Why not teach your older kids how to save and manage money? Giving your older kids a Greenlight Card is a great way to teach your kids how to manage money whether it is chore money or earnings from a job.
Hopefully these money saving tips will help you start saving money this year.