It's time to teach your kids a little finance and money saving tips with the Greenlight Debit Card for kids. A pandemic is a great time to figure out what your kids know and what they don't know. What they are good at and what could use improvement. It's time to teach budget tips.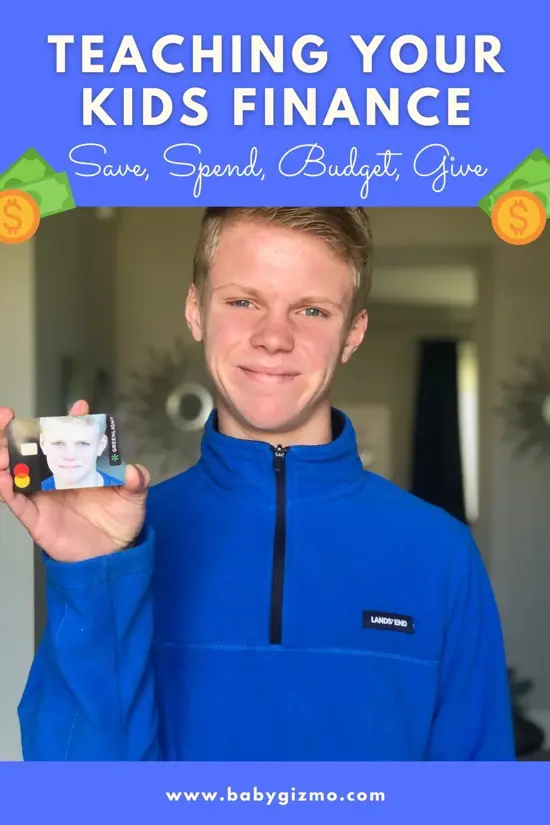 As adults, we are always budgeting and trying to save money but what about the kids? We decided last summer to teach our kids more about managing money, finance and saving money. Way too often, we would fall into the rut of telling our kids they could pay us back when they wanted something but then never follow through. Never collect the debt. This wasn't teaching the kids anything about having their own money and having to budget for what they want.
Plus, we were kind of unpredictable about sometimes giving them money for chores and other times not. We would tell the kids we'd pay them for such chores as mowing the lawn, raking leaves and other outdoor work (above and beyond the normal non-paid jobs such as taking out the trash or emptying the dishwasher). The problem is that we'd forget how much we'd owe them and it would be an argument when the kids would try and add up how many times they did a paid chore and what we owed them. Our numbers never matched.
We tried getting them to teach them to create an invoice for us to create a way that they would be guaranteed to be paid but what kids actually sit down and create invoices, amIright? Not the 13 year old boys I know.
Another problem we had is that the kids do have their own money in the bank that they've earned. Yet, we don't really let them spend it. Hardly any of it. Why? I don't know. I guess I just want them to learn to save but not realizing that they needed to learn to spend and budget too.
We needed a solution.
That's where the Greenlight Debit Card came in. What is a Greenlight Card? Let's let Dad Gizmo tell you all about it. You can also read more about it below. (Get your first month FREE if you sign up HERE.)
The Greenlight Debit Card from Greenlight Financial was our solution. A great solution it turns out.
Greenlight is a debit card for kids, managed by parents. But it's so much more than that. Our tools give parents superpowers, with more flexible controls than any other debit card. – Greenlight Financial
The Greenlight Debit Card has so many features to help our kids learn to save, spend and budget that we highly recommend it.
For a small fee ($4.99/month) – first month is FREE – it includes debit cards for up to five (5) kids. That's right, all your kids (up to 5) are included in just the one $4.99/mo charge.
There is not minimum age for a child to have a Greenlight card but we think the sweet spot is middle and high school. (Possibly later in elementary school as well)
The easy-to-navigate Greenlight app connects the "Parent's Wallet" with the kid's Greenlight cards. The parent's wallet is funded from the connect parents bank account. (Yes, every account is FDIC-insured through their partner, Community Federal Savings Bank!). Parents load money onto the child's card from their own Greenlight app. And because it's a debit card, kids can't spend what isn't there. That's a pretty valuable life lesson.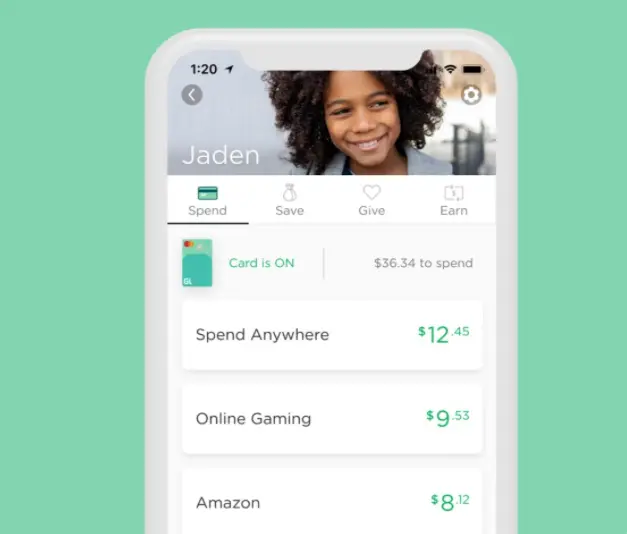 The Greenlight card can be used almost anywhere Mastercard is accepted, online and in-store. Greenlight also works internationally in 150+ other countries, with no foreign transaction fees. No need to let them know if you travel abroad — you'll have enough to remember.
Yes, it's a debit card for kids, managed by parents. But it's also a powerful mobile app that lets parents easily manage and see where, when and how much kids spend, while helping them learn to manage their money.

It's three different accounts in one — Spend, Save and Give. A digital chore board. A saving-motivation machine. A set of flexible parental controls you won't get from most banks. And a simple, clear view of your child's financial world, complete with real-time transaction alerts. All in one app.
Greenlight lets parents:
Transfer money instantly to kids
Turn the card off via the app, if needed
Receive alerts whenever the card is used
Set store-level spend controls to help kids learn to budget
Automate allowance payments
Manage chores (and instantly reward a job well done)
Set and pay interest on your kids' Save accounts, teaching them the magic of compound growth. Turn your savers into super savers!
Teens with jobs can even set up direct deposit and have their paychecks sent straight to their Greenlight account, so their money is all in one place.
We now have an easy way to pay our teens on time for chores they have completed and transfer money that was given as gifts to them from family members for holidays.
We love our Greenlight Debit Cards so much that we use them with our new Family Snack Policy which is working out brilliantly and solving our teen food problem. Now, that's true finance for kids.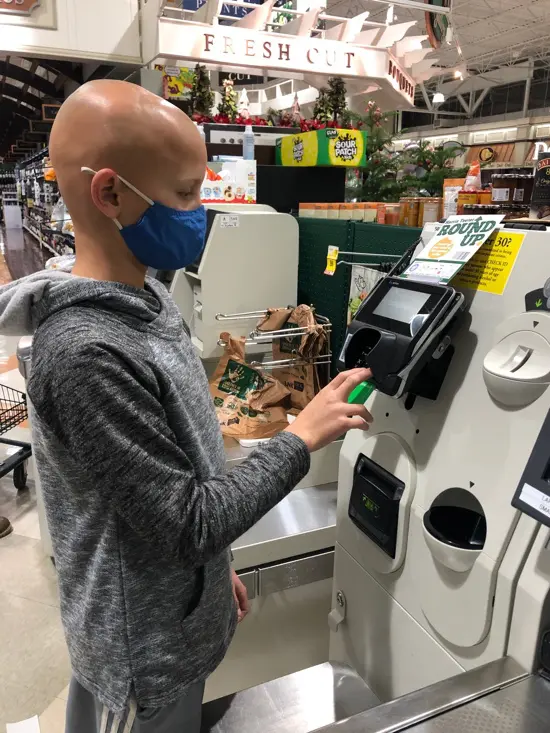 One last thing we want to mention is the fancy photos on the cards that you see in all the Greenlight advertisements. The cards only cost $4.99/mo (for up to 5 cards) BUT there is an additional one-time charge to add a photo of the child onto their card.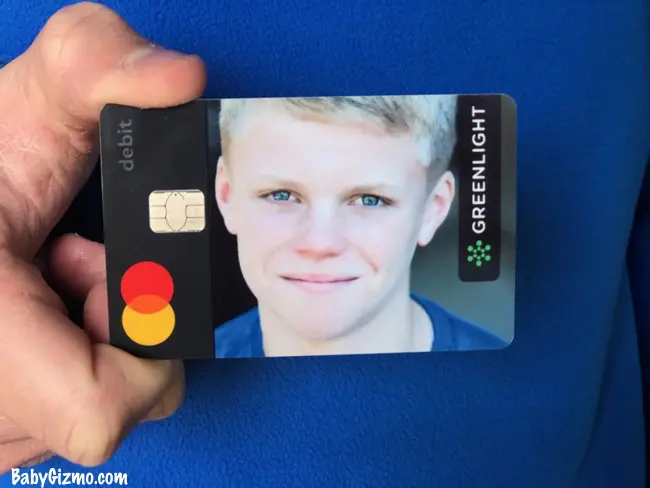 For $9.99 PER CARD, you can add the child's photo. Yes, the child needs to use their personalize PIN every time they use the card to prevent someone else from using it but we didn't think it was such a bad idea to put an extra feature to ensure no one else can use the card. Plus, the kids think it's fun to have their photos on their cards. So, we paid the $9.99 for the personalized cards but that is totally optional.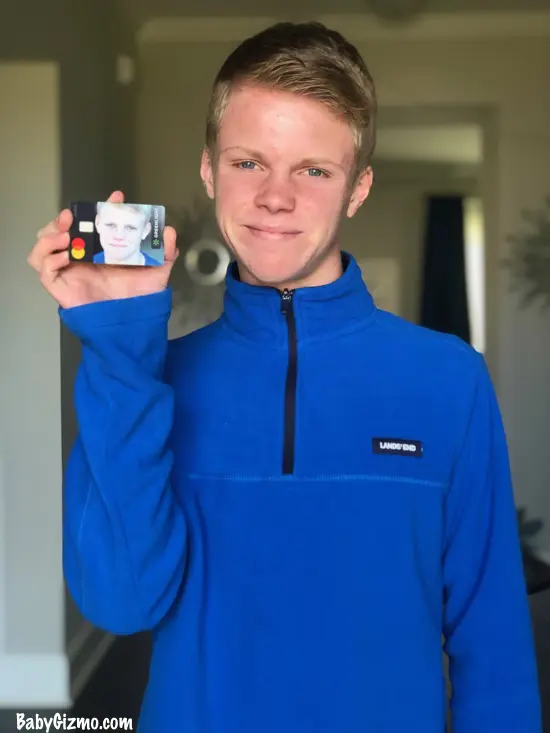 If you are looking to help your kids learn to budget, to teach them finance, save and spend, get your first month FREE if you sign up here with our referral link.
SIGN UP FOR GREENLIGHT DEBIT CARD HERE