I went to St. Louis to visit family a few weekends ago and that means – "let the baking begin"! I can't go to visit them without whipping up something yummy and fabulous. It is just expected of me these days. The weather was beautiful and the pool temperature was just right, so I needed a yummy dessert that was quick and easy. Plus, since we were hanging by the pool, it was better to make a bite sized dessert so that everyone could grab them as they go.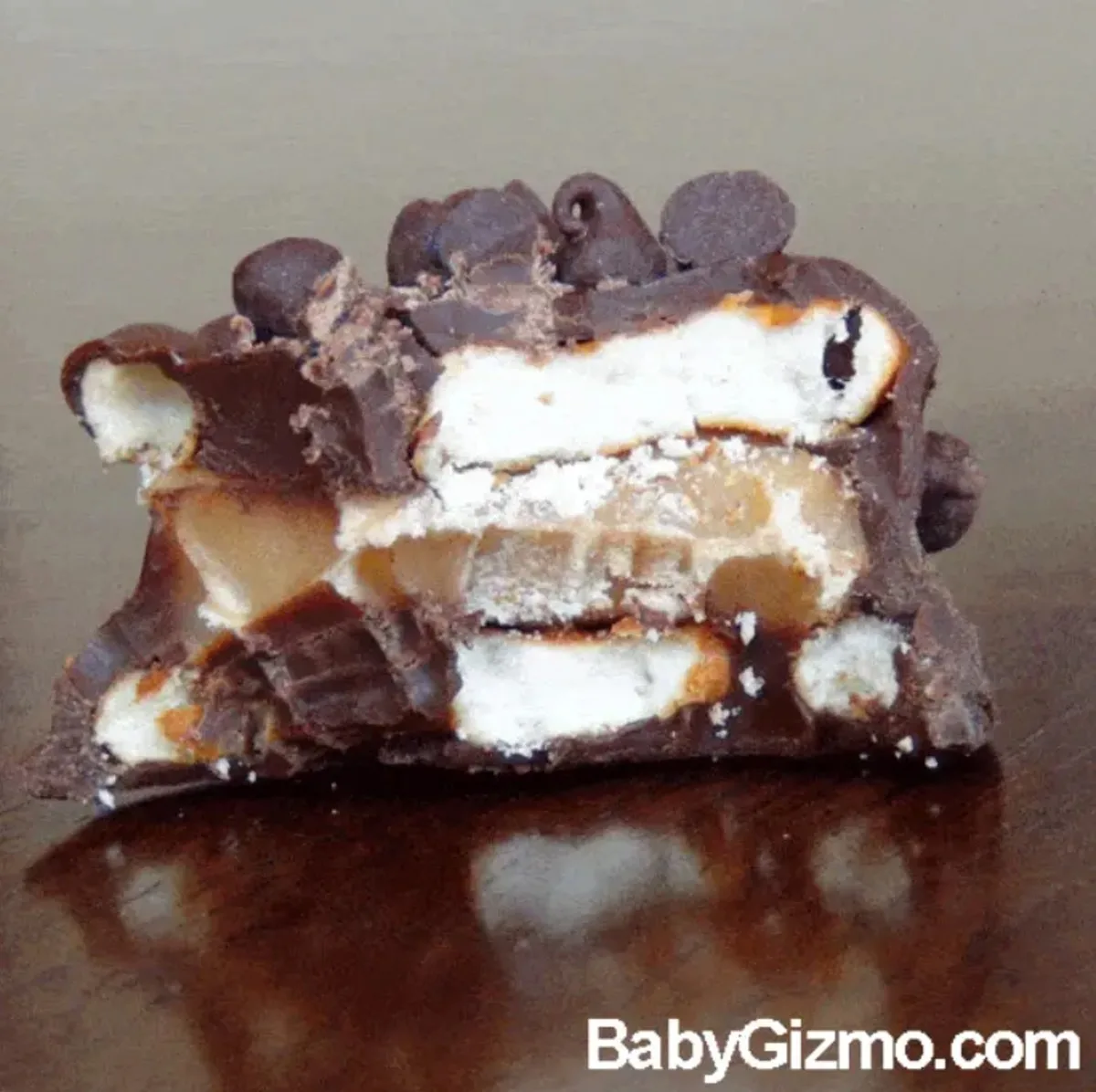 Instead of the usual cookies or brownies, I decided to go with chocolate covered pretzels this time. Who doesn't like chocolate covered pretzels, right?!? I wanted to make them different thought so I decided to make pretzel sandwiches with yummy caramel in the middle. If you are looking for something easy to make, these are it!
Chocolate Covered Caramel Pretzel Bites
Ingredients:
Pretzel Tiny Twists (you could use the checkerboard pretzels too!)
Individually wrapped caramels (unwrapped)
1 – 2 cups of Chocolate (whatever kind of chocolate you like)
Preparation:
1. Sandwich one caramel in between 2 pretzel twists. Press together lightly but be careful not to break the pretzels. Repeat with as many pretzel bites as you'd like to make.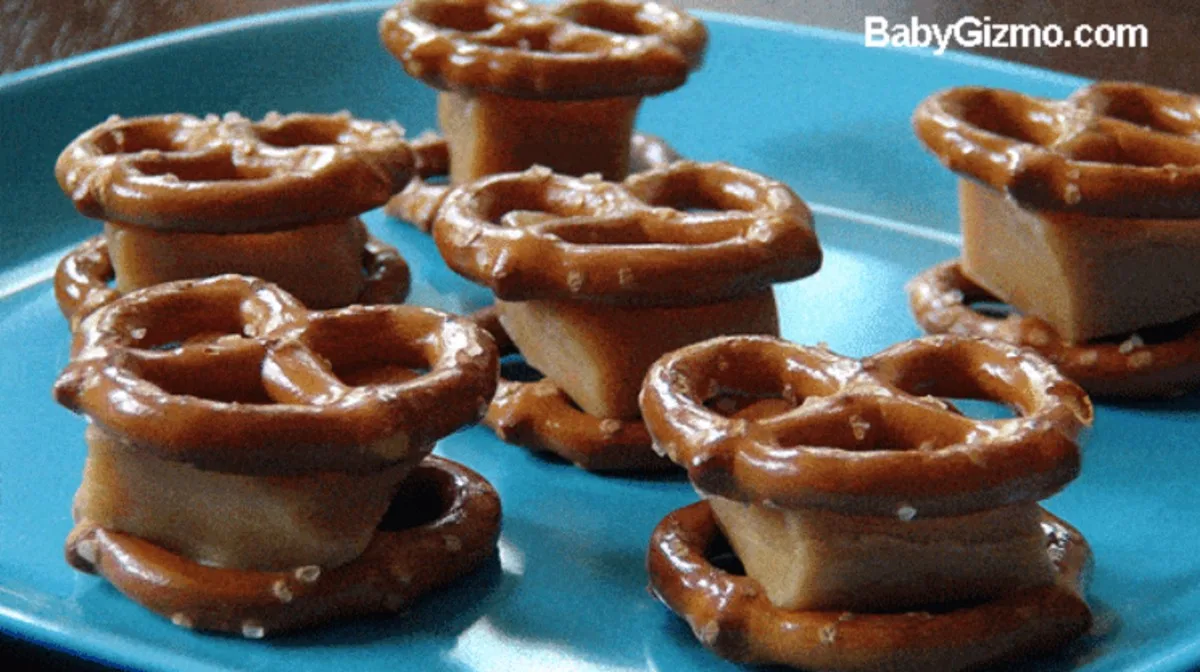 2. Melt 1 – 2 cups of chocolate in the microwave. Dip each caramel pretzel bite in the melted chocolate. Set on a wax paper covered tray. Sprinkle with mini chocolate chips and put in the refrigerator to set. NOTE: These pretzel bites are best when set out in room temperature for a bit to soften the caramel. IF you freeze them, you will need to thaw the bites before serving as the caramel will be too hard to eat. If you are super great at making your own creamy caramel, that might make the bites better right out of the fridge or freezer.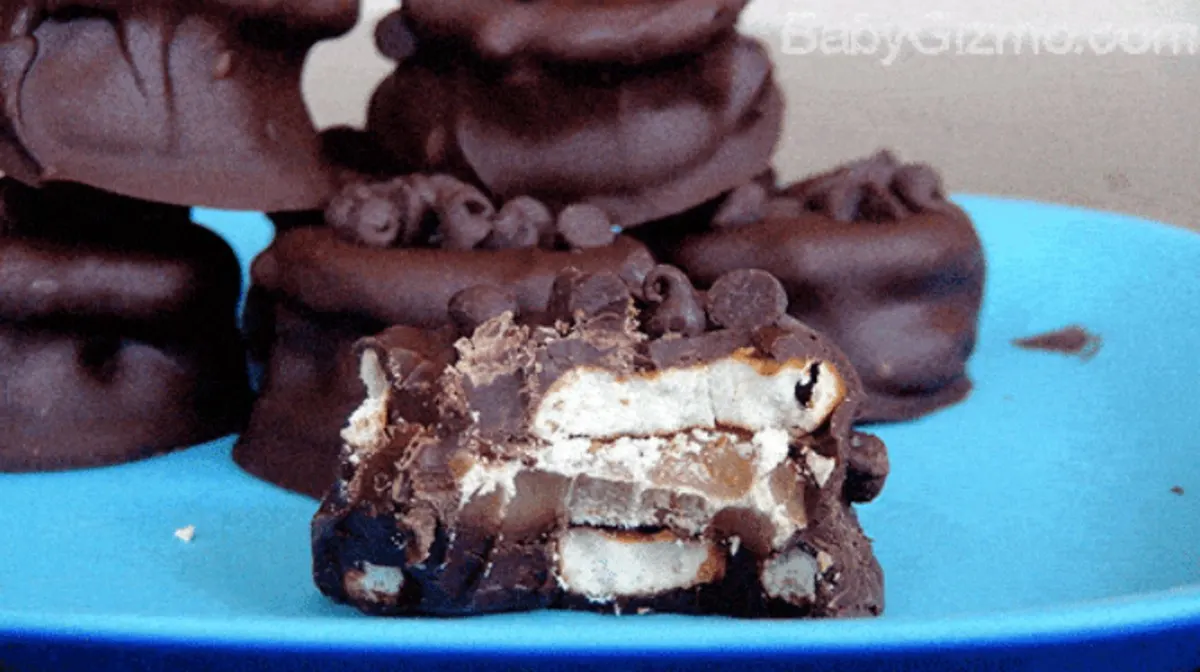 If you have a great homemade creamy caramel recipe, be sure to share it with us in a comment!